The WWE 2K franchise has been around for a long time now, originally being published by THQ and developed by Yuke's before 2K took over. While previous entries in the series remained mostly popular and enjoyed by wrestling fans around the world, WWE 2K20 faced a lot of issues, causing 2k to take a year off from releasing WWE games. Now WWE 2K22 has finally come out, with fresh gameplay and improvements as well as a brand new slogan that makes this latest entry the best entry in the franchise.
AT A GLANCE
Developer: Visual Concepts
Publisher: 2K Sports
Platforms: Microsoft Windows, PlayStation 4, PlayStation 5, Xbox One, Xbox Series X/S
Release Date: March 11, 2022
Final Score: 9/10
Starting off with the basic new improvements, 2K has updated the control scheme in WWE 2K22, and it feels more intuitive and fluid while at the same time making it easier for veterans to have better control over their wrestler. The new control changes in WWE 2K22 include different inputs for executing punches and grips, as well as a more streamlined combo system that allows for easier execution of finishers and signatures.
There's also now a new ability to block punches, as well as dodge attacks that allow for more defensive gameplay tactics. Weapons such as tables, steel chairs, are now damaged as they are used, which makes things feel more realistic.
The Creation Suite is back and better than ever, with more options to unleash your creativity and create some truly amazing or wacky creations.
MyRISE is an opportunity for players to experience the journey of a WWE superstar from the humble beginnings of a rookie to and rise to be immortalized as a legend. You can switch between face and heel and there's a wide variety of stories and rivalries that dynamically play out over time. Compared to previous years, and keeping up with the theme of this installment, the MyRISE mode feels polished but there are not a lot of new elements here, aside from the expanded stories and minor gameplay additions.
WWE 2K22 not only introduces new gameplay mechanics and modes but also brings back some fan favorites like the 2K Showcase mode, starring Rey Mysterio, and incorporates new features allowing players to relive the iconic moments behind Mysterio's most famous matches. Many of Rey Mysterio's fans will be able to relive the moments of the important matches that took place even in WCW as well as the famous feud against the Undertaker.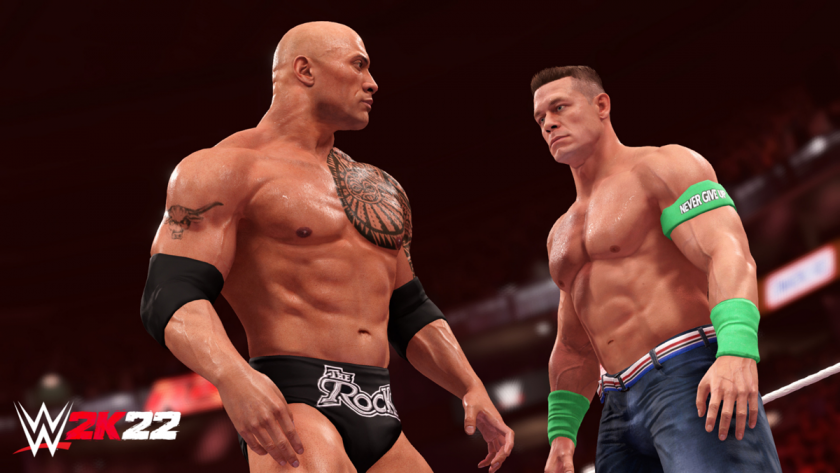 The MyGM mode also makes a much-requested return allowing players to take on the role of WWE general manager in a competition for ratings and revenue, choosing a WWE brand from Raw, SmackDown, NXT, or NXT UK. You'll be able to select superstars, organize matches and rivalries, manage contracts, and make the decisions on your way to running the most successful brand in the WWE Universe.
The player will have to manage their budget and the morale of their superstars to make sure they don't jump ship. You can choose from five default general managers – Adam Pearce, Sonya Deville, William Regal, Shane McMahon, Stephanie McMahon or you can choose a custom superstar as general manager or even download community creations.
Every general manager gives you access from the start to an exclusive power card, a special boost you can use to gain advantages in your season. The MyGM mode also offers the possibility to play against the AI or in co-op, with the coop partner controlling a rival show. Playing with a friend on MyGM is only available through local co-op mode, there is no real online multiplayer for MyGM mode.
MyFACTION arrives for the first time this year and is one of my favorite additions. This mode puts players in control of building a legendary faction. Players will collect, manage, and upgrade Superstars, with weekly events and regular updates.
Visually, the WWE games have always been impressive, and 2k22 is no different. However, we have reached a point in game development, where visual improvements are more refinements and subtle improvements rather than huge jumps we saw in the last generation of consoles. The animations feel more fluid, the wrestler's faces are more natural and most importantly we can see the faces of the attendees in the arena better than ever and gives a touch of realism to the game, and the rings are completely designed and renovated to give a better visual experience. The biggest improvement for console gamers comes in the form of loading times, which is now nonexistent thanks to the SSDs that the current generation of consoles come equipped with.
The sound and audio effects feel crisp and sharp, from the punches of the wrestlers to the cheering of the audience in the arena. Even sound effects such as punches landing and chairs being broken feel great and add a lot to the immersion. The soundtrack features a great variety of soundtracks, from Wu-Tang Clan to The Weeknd and others the music in WWE 2K22 is great. On top of this, all the licensed theme songs of the wrestlers are also present.