Moms: We owe them the world. After all, they gave us one. Quite Literally.
There are a lot of ways to show your mom how much you love them on Mother's Day, but nothing hits quite like a gift that's truly sentimental, a handmade card or a simple photograph collage that captures all the memories they truly cherished. The current stressful time that we all are going through makes it even more important for us to do something special for our mothers.
Remember that picture, which captures our first day of school and how our mother held our hand till the time we got settled in class. Or the one where she picked you up in her lap behind a scenic view and smiled not at the camera but at you, oh wait there are millions of those. Or remember that picture which you saw and said who is this? Cause your mother looked out of this world in it and that's when you got the answer to the age-old question on why your parents ever got married. It's time we re-created some of those old memories and spread a wide smile to our dear Madre's faces.
But do you realize what has remained common all of these years? Our love for our mothers and clicking pictures. And pictures that are captured with Fujifilm's instant cameras always remain special because you have those pictures pinned on your memory wall. Also why let the pandemic ruin a chance to gift something memorable to your mother. You can always give a late gift, and what's better than Fujifilm's newly launched Instax Cameras. The cameras are the perfect accessory that will take her back to the retro-world charm and capture moments that she will keep close to her heart.
Take a look at our Fujifilm's gifting guide and select the camera that will best suit your mum's style.
instax Mini 11: The stylish new edition comes packed with Automatic Exposure and Selfie Mode function to capture moments instantly. The new mini 11 is the first entry model to feature the "Automatic Exposure" function, allowing users to take photos optimally exposed to the main subject and the background in a variety of situations. The camera also comes with another feature that makes taking Instax photos easier than ever before i.e. the Selfie Mode, which is ideal for selfies and close-ups. 
Price: INR – ₹5999.00
instax SQUARE SQ6: The 1:1 square format Instax SQUARE SQ6 captures the beauty in each and every moment so that you can cherish those memories for a lifetime. With exciting features such as Square format, Automatic Exposure Control, Selfie Mode & Selfie Mirror, Macro, and landscape Mode.
Price: INR – ₹9,999.00
instax Mini 9: The Instax Mini 9 comes in 5 cute and cool colors Cobalt Blue, Ice Blue, Flamingo Pink, Lime Green and Smoky White. It has a selfie mirror; users can check framing with the mirror next to the lens. It has a brightness adjustment dial that automatically determines the best brightness for taking a picture and lights up the most suitable setting based on your surroundings.
Price: INR – ₹ 5,530.00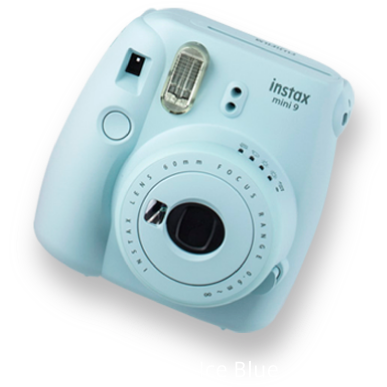 instax SHARE SP-2: Create Instax prints from precious memories in your smartphone. Users can select best shots from smartphones and get Instax prints by just transferring the shots from the instax SHARE app to SP-2 via Wi-Fi connection. Users can also print Images from to Instagram and Facebook accounts.
Price: INR – ₹11,430.00 – ₹11,647.00
instax mini LiPlay: The all new instax mini LiPlay boasts of cutting-edge features like LCD display screen and wireless connectivity that enables one to print photos directly from their smartphone. It is not just a camera; it is a printer as well.
Price: INR ₹13,799.00
So, what are you getting your mom this mother's day?