Thermaltake's New Cooling Products and Newer Memory at CES 2021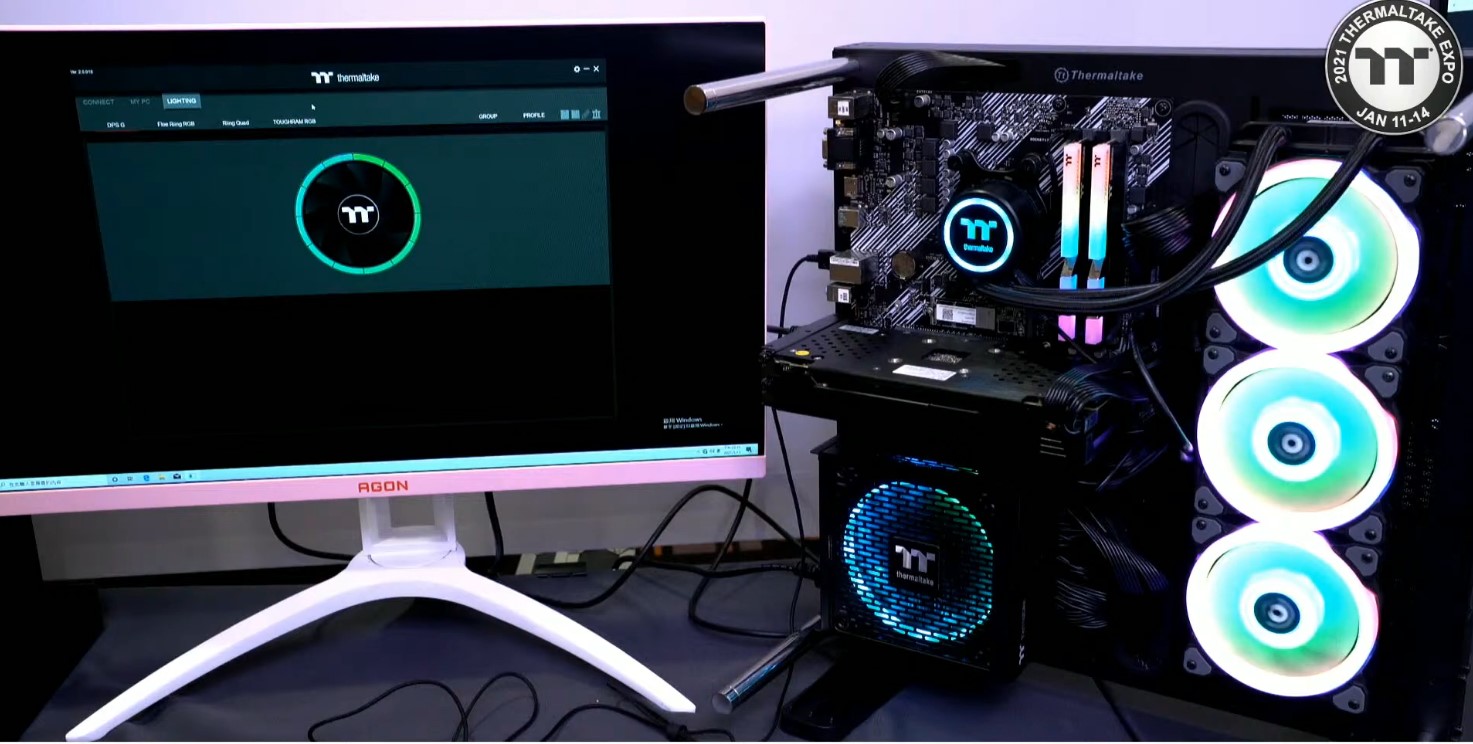 Thermaltake shows off new cooling systems and memory at CES 2021 expo with RTX 3000 series waterblocks and newer Liquid cooing components with LCD displays.
Thermaltake introduced many new products in their CES 2021 expo. New Divider series and tower series cases, new power supply units, peripherals and their newer gaming table and chair. Thermaltakes new range of cooling products include newer AIO liquid coolers, Air coolers, LCS components including waterblocks for RTX 3000 series GPUs, also CPU and Memory waterblocks with display to show information and .gif animations or .jpeg images. Thermaltake also brings new TT RGB 2.0 software with more features and support for newer products like PSUs.
The innovative display is implemented in Toughliquid Ultra AIO coolers as well. The Thoughliquid Ultra series comes in 240 and 360 variants. The Toughliquid Ultra comes with the new Thoughfan Turbo Edition installed.
For people who do not want to pay for the LCD built coolers. Thermaltake brings their Toughliquid ARGB AIO liquid coolers, these come with a decent ARGB logo on the CPU waterblock and the standard Toughfans pre-installed. Toughliquid ARGB coolers comes in 240, 280, and 360 variants.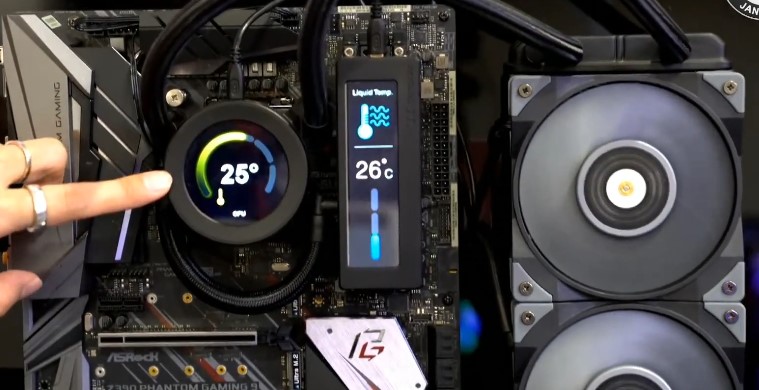 Thermaltake also has Floe RC Ultra CPU and Memory cooling AIO liquid cooling loop. These come with LCD displays on CPU and Memory blocks and will be available in 240 and 360 variant.
Thermaltake has introduced new range of Air coolers they have introduced the Toughair series, these coolers come with the Toughfan.
Toughair 110 has a single fan, compact cooler design with 4 heatpipes and rated for cpus with tdp upto 180. Toughair 310 is a single tower with 4 heatpipes and one fan, its rated for tdp upto 170. Toughair 510 is a single tower cooler with dual fan push pull design that is rated for cpus with tdp upto 180.
Thermaltake has introduced their ARGB Air cooler UX210 which comes with 5 heatpipes and a ARGB fan and includes a controller and tdp is rated for 150 watts. Also they showed a laptop cooler with 5 fans.
Thermaltake's Pacific Liq tester is a tool they have made to help you test a liquid cooing loop for any chances of leaking.
Thermaltake's new CPU waterblock Pacific mx2 ultra comes with a display on top so you can see info related to CPU on there(tempareture, clockspeed, voltage etc.) and also customize it with gifs or jpegs. You can customize their Pacifica R1 memory cooling cover and Pacifica A2 Ultra memory cooling waterblock as well since they both will feature a display cover.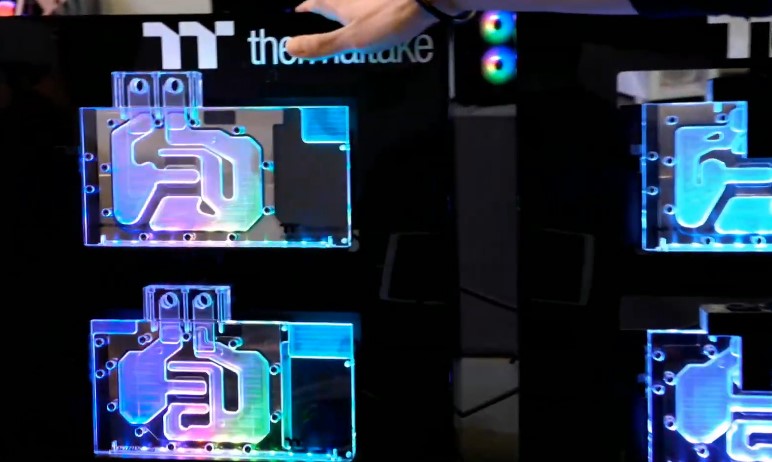 Thermaltake has introduced improved Toughram RGB which goes up to 4800MHz, also limited edition Metallic Gold and Racing Red colours. Also the new Toughram XG RGB which looks amazing with X shaped headspredder with 16 Addressable RGB LEDs.These rams come in 3600MHz to 4600MHz variants.