The computer chassis, thermal solutions and PSU industry leader Thermaltake released the latest Riing Silent 12CPU Cooler, with a silent 120mm patented LED Riing Design with PWM function.
The latest Riing Silent 12 CPU cooler is purposefully designed for in use with high end gaming motherboards. The Riing Silent cooler is equipped with PWM function, which gurantees optimal cooling by running the fan at necessary speeds with hardly audible noise level.Thermaltake Riing Silent 12 CPU cooler is a 120mm fan giving enhanced airflow with its 11 fan-blade design and equipped with Hydraulics bearing guaranteeing ultra-low noice.For acoustic test, Riing Silent 12 was tested in a semi-anechoic chamber which includes anti-vibration, sound-proof, and sound-absorbing effect. With a LNC (Low-Noise Cable), Riing Silent 12 can reduce the noise level by 29% from 18.8 dBA to 13.4 dBA, and 50% of fan speed. The hydraulic bearing self-lubricates with a high quality, friction-reducing substance that reduces operating noise and improves efficiency. The seal cap prevents leakage of the lubricant, and improves the lifespan of the unit. Riing Silent 12 delivers outstanding cooling performance, keeping the temperature between 30℃ and 32.5℃ (ambient temperature is 20℃) @Intel® Core™ i7-4770K 3.8 GHz at Full Load.A Optimized 0.4mm thickness aluminum fins with 2.2mm air gap, and 4 x Ø6mm solid copper heat-pipes are designed for rapid heat dissipation, allowing maximum heat conductivity. The tower's side flow design delivers the best cooling performance. In addition, the heat-pipes are in continuous direct contact with the CPU to ensure fast and efficient heat dissipation. The Anti-vibration rubber pads strengthen stability during operation and provide hassle-free usage for 80% protection coverage, including all four corners. And Riing Silent 12 solves the co-existing problem of high performance RAM and CPU coolers, achieving the best RAM clearance.
The patented LED ring gives uniform brightness and colour visible from all angles.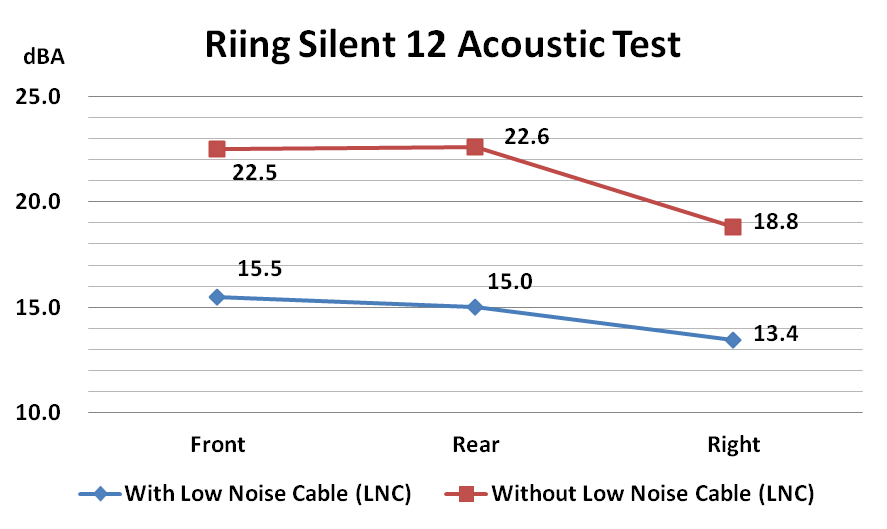 The fan is available in two models: Riing Silent 12 Blue CPU cooler and Riing Silent 12 Red CPU cooler.
For more details on the Thermaltake Riing Silent 12 Blue/Red CPU Cooler please visit:
Riing Silent 12 Blue CPU Cooler – http://www.thermaltake.com/products-model.aspx?id=C_00002881
Riing Silent 12 Red CPU Cooler – http://www.thermaltake.com/products-model.aspx?id=C_00002882
Thermaltake official website and community websites:
Thermaltake official website:
Thermaltake Tt Community:
http://community.thermaltake.com/
Thermaltake product video link:
http://www.youtube.com/user/Thermaltakereview
Thermaltake Facebook Fan Page:
https://www.facebook.com/ThermaltakeInc