[nextpage title="A look at ESports and how far it's come"]
Esports, whenever this word comes to our minds we think about DOTA2, Counter Strike Global Offensive, even counter strike 1.6 in most cyber cafe's and even small lan events as CS:GO has taken a step forward than where it was few years back.
The reason behind taking only these 2 games in this topic is because these 2 games alone bring in a lot of viewers, paid subscribers(twitch) and community contributors under 1 roof where the money flow is staggering. Not to mention the prize pool of these 2 games which keeps on increasing on a massive scale.
Lets begin with how Esports was known 5-6 years back or even 8-9 years back when it was not known to many people all around the globe.
[nextpage title="CS 1.6″]
CS 1.6 became very famous among competative gamer's back in those 2002-2007 days when all the gamer's used to bunk their classes or tuition's just so they can go to cyber cafe's and have a great time in playing cs 1.6 with their friends in LAN. Around 8-10 PC's were connected to a single server and the game used to start on a round basis. You have to chose one side which was either a terrorists or a counter terrorist.
Back then except for a very few handful of people, neither the game nor what Esports was known to people around the gamer's. It was just a passtime back then and gamer's used to have a good time giving headshot's and bunny hopping(mouse scroll) around the map.
After a year or so, lan events started coming up with small price pools which were held locally around different countries. The enthusiasm and the increasing level of gamer's and competative players or the cs community per se increased rapidly and with it Esports came into existence.
[nextpage title="Dota 2″]
Cs 1.6 was not the only 1 which was making gamer's run in cyber cafe's . DotA2, for those gamer's who liked strategy and team play over aim and headshot's headed to countless hours of gameplay on players steam profiles. The game did not only give pleasure to the gamer's but also quote " calm's my mind" of a lot of players who themselves have said the quoted line. The famous Dota2 player, Dendi, took the game as a 2nd home and played countless hours to polish himself so that he could hit the pro scene with his team and win something as big as he dream't.
These 2 games were a big BOOM to the Esports sector where more and more new lan events started showing up and more gamer's started to take interest on it. But very soon due to the increase in players in steam and the addiction of online-play, the numbers started increasing at a rapid rate. Not only were the games getting better with monthly updates but also the player count increased which let to increasing prize pool for the new lan events and also the contribution of community in giving new content increased.
[nextpage title="Counter Strike:Global Offensive"]
When cs:go came out on its early stages, people expected it to fail miserably due to it being a "modern cs 1.6" and failing miserably in terms of weapon recoil and new meta of gaming. Cs 1.6 players declined to join in cs:go and only a handful of those players played cs:go.
However with the introduction of skin system in cs:go and trading items and new gun skins, everything changed. The game saw some new modern gamer's coming and learning cs from a new ground up even those who never played cs 1.6, also tried cs:go. Matchmaking in the game to serious gamer's was the beacon of hope for aspiring pro players to reach global elite( the highest rank in the game) and to have such a dream co-existed among them. This rank was their 1st step in entering a good team and playing some local lan matches or tourneys and making a good name for their team and then to later go on the pro scene.
The prize pool after the introduction of skins became huge. From $50,000 to the winning team to $3.5 Million, the game took a legendary course not only in the fanbase but also in Esports. More and more gamer's as well as non- gamer's started to watch pro games on Twitch and MLG and started to learn from them and their mistakes in the game.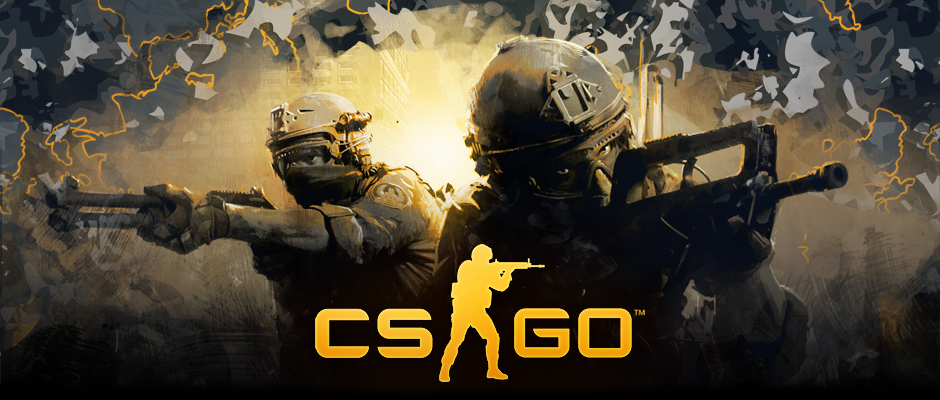 For now, the player count, gametime, ranks and hours played keeps on increasing day by day, hr by hr and it has no brakes on it. The entire Esports sector is getting a good boost cause of all the community based events, skins and contributors and also mostly cause of the people playing it.
The future surely looks good for the pro players who are getting involved full time into the e-sports industry and helping it grow even stronger, while the audience boosts their confidence and helps makes the players better in their game, aim and fame.
This is all for today, hope you all have had a good time going through this article i made and i do hope that i keep coming with such articles in the future.