Samsung doesn't tend to build wireless charging capabilities into its Galaxy smartphone lineup, but the company does offer wireless charging cases for flagship devices. Two Qi-compatible solutions are now available for the Galaxy Note 4 in standard and S-View configurations.
Like Samsung's previous wireless charging cases, the new Galaxy Note 4 offerings replace the standard back panel on your phablet and are super easy to install. And because they're made by Samsung, they don't have the carrier branding you might have on the back of your handset. They will add a little bit of bulk, however.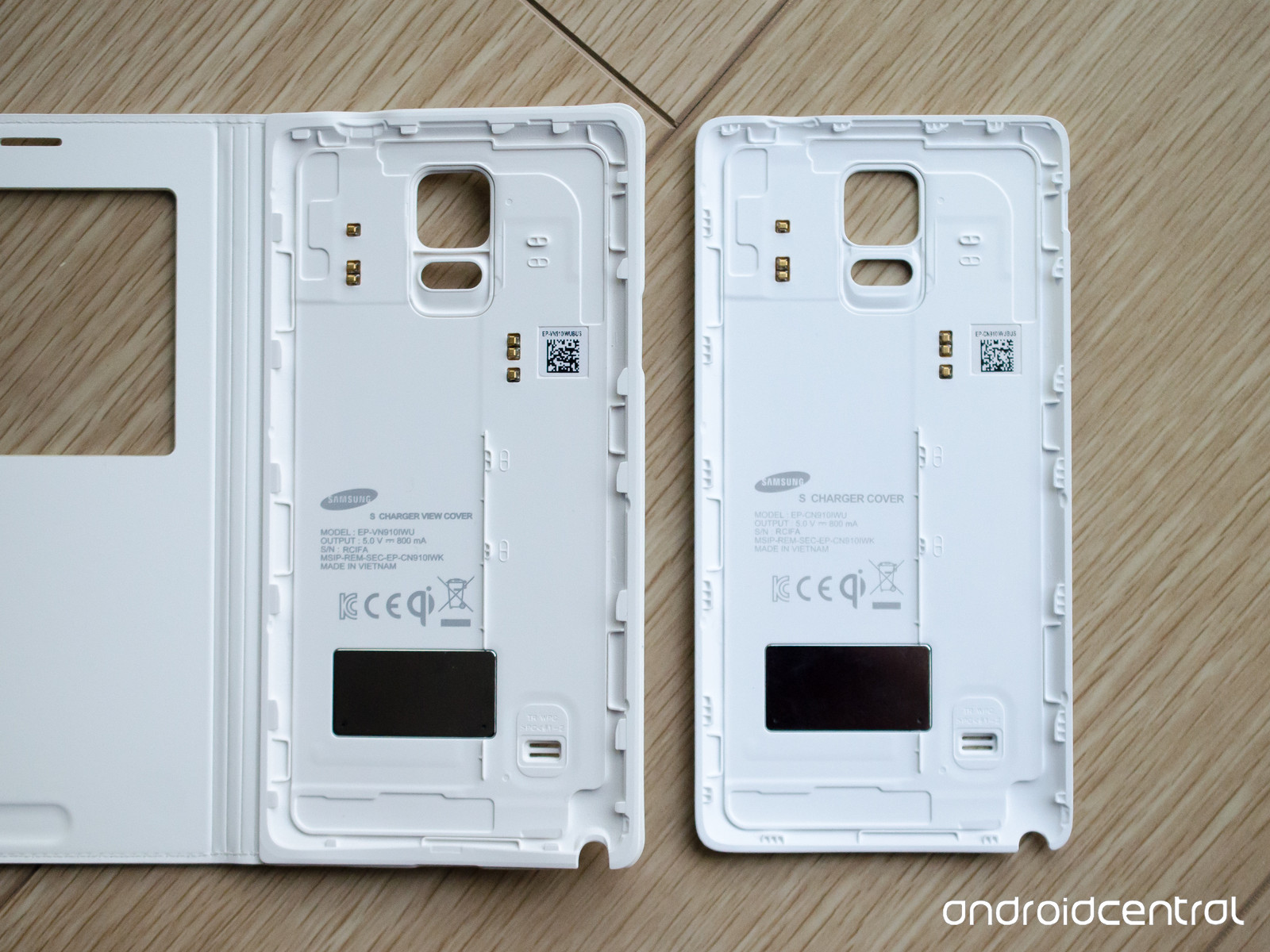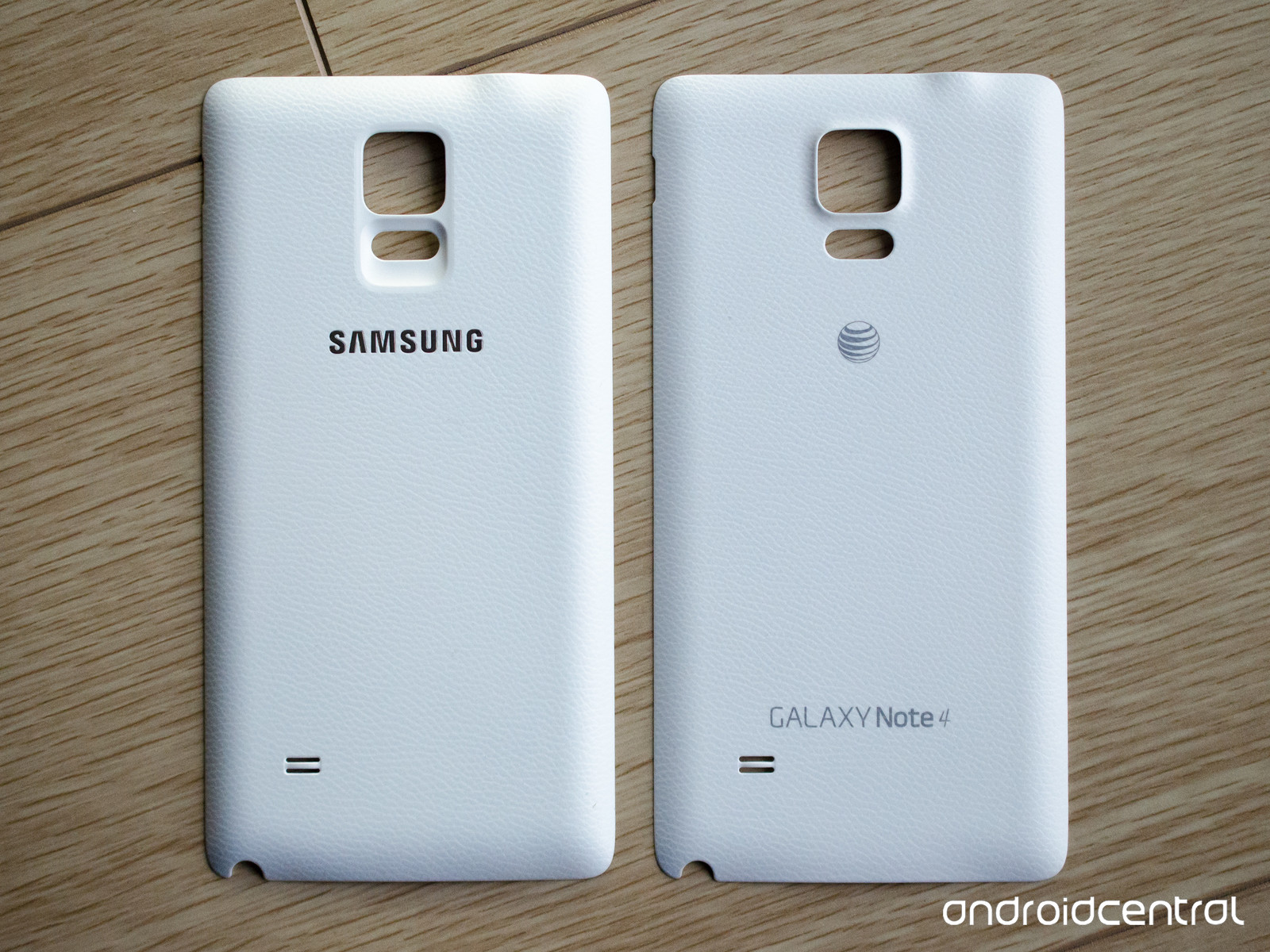 The standard Qi cover is just like the standard Galaxy Note 4 back panel — without a front cover — but of course, it has the wireless charging mechanism built-in. According to Android Central, it's more than twice as thick as the standard cover, so you'll almost certainly find that your existing cases won't fit once it's installed.

The S-View Flip Cover has a front cover with a clear window built into its front that allows you to view your notifications and control things like music playback, and it's made from a supple, leather-like material. As the standard cover makes your Note 4 too thick for a case, this is going to be a more suitable option if you're looking for all-round protection.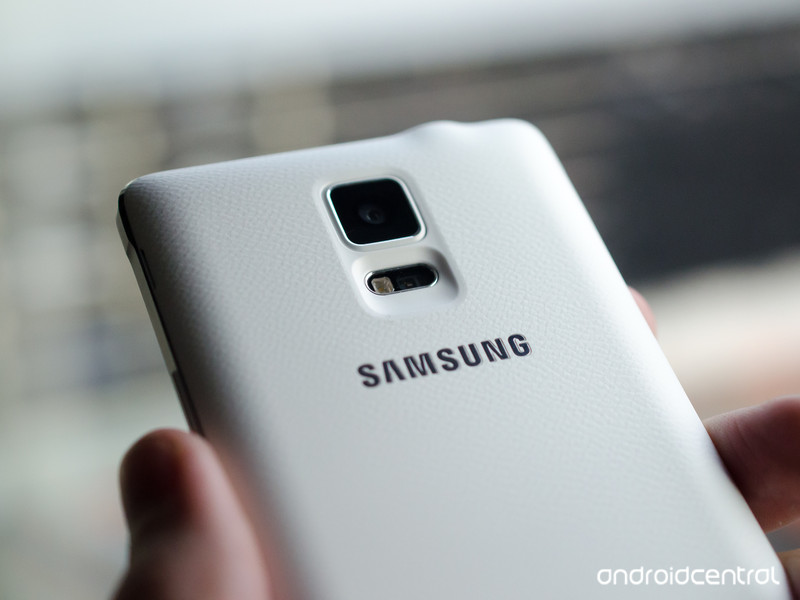 While Galaxy users would almost certainly prefer wireless charging built-in — especially in flagship models — that would almost certainly mean other trade-offs, such as thicker devices or smaller batteries. Charging cases may be the idea solution for those who really want Qi charging, then.
Source: ANDROID CENTRAL