Press Release
Qualcomm Technologies, Inc. announced its first 5G mobile platform in the 6-series, the Qualcomm® Snapdragon™ 690 5G Mobile Platform. This new platform is designed to make 5G user experiences even more broadly available around the world. Snapdragon 690 also supports remarkable on-device AI and vibrant entertainment experiences. HMD Global, LG Electronics, Motorola, SHARP, TCL, and Wingtech are among the OEMs/ODMs expected to announce smartphones powered by Snapdragon 690.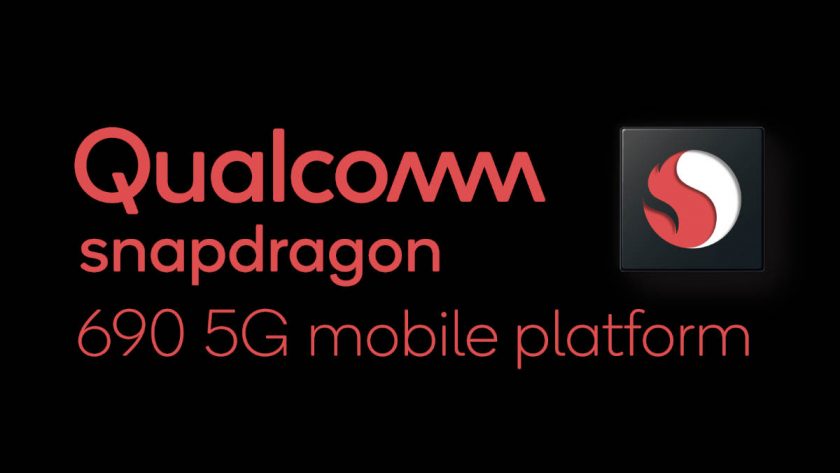 "With over 375 5G designs launched or in development to date using Qualcomm Technologies' 5G solutions, we are driving the proliferation of 5G across multiple tiers to make the next generation of camera, artificial intelligence, and gaming experiences more broadly available," said Cristiano Amon, president, Qualcomm Incorporated. "Driving the expansion of 5G into the Snapdragon 6-series has the potential to make 5G accessible to more than 2 billion smartphone users around the world."
The Snapdragon 690 brings many of the most in-demand premium mobile experiences to the 6 series for the first time including 4K HDR (true 10-bit) support to capture over a billion shades of color and snapshots at up to 192 Megapixels. It also supports 120hz displays for fast refresh rates and smooth UI experiences. Plus, 5G connectivity gives gamers superior access to cloud-based, multi-player games virtually anytime, anywhere. Snapdragon 690 is equipped with the latest 5th generation Qualcomm® AI Engine, enabling the smart camera and video, voice translation, advanced AI-based imaging, and AI-enhanced gaming experiences. Additionally, Snapdragon 690 features a Qualcomm® Kryo™ 560 CPU that delivers up to 20% performance improvement compared to its predecessor. The new Snapdragon X51 5G Modem-RF System is optimized for the 6-series platform to bring multi-gigabit speeds and superior 5G coverage to the 6-series for the first time. 
Qualcomm Snapdragon 600-Range SoCs
SoC

Snapdragon 660

Snapdragon 662

Snapdragon 665

Snapdragon 670

Snapdragon 675

Snapdragon 690

CPU

4x Kryo 260 (CA73)




@ 2.2GHz





4x Kryo 260 (CA53)




@ 1.8GHz

4x Kryo 260 (CA73)




@ 2.0GHz





4x Kryo 260 (CA53)




@ 1.8GHz

4x Kryo 260 (CA73)




@ 2.0GHz





4x Kryo 260 (CA53)




@ 1.8GHz

2x Kryo 360 (CA75)




@ 2.0GHz





6x Kryo 360 (CA55)




@ 1.7GHz

2x Kryo 460 (CA76)




@ 2.0GHz







6x Kryo 460 (CA55)




@ 1.7GHz

2x

Kryo 560 (

CA77

)




@ 2.0GHz







6x Kryo 560 (CA55)




@ 1.7GHz

GPU

Adreno 512

Adreno

610

Adreno 615

Adreno 612

Adreno 619L

DSP

Hexagon 680

Hexagon 683

Hexagon 686

Hexagon 686

Hexagon 685

Hexagon




692

ISP/




Camera

Spectra 160




24MP

Spectra 340T




25MP single / 16MP dual

Spectra 165




25MP single / 16MP dual

Spectra 250




25MP single / 16MP dual

Spectra 250




25MP single / 16MP dual

Spectra 355L




48MP single / 32+16MP dual

Memory

2x 16-bit @ 1866MHz




LPDDR4




14.9GB/s

2x 16-bit @ 1866MHz




LPDDR4X




14.9GB/s





1MB system cache

Integrated Modem

Snapdragon X12 LTE

Snapdragon X11 LTE




(Cat 12/13)





DL = 390Mbps




2x20MHz CA, 256-QAM





UL = 150Mbps




2x20MHz CA, 64-QAM

Snapdragon X12 LTE





(Category 12/13)





DL = 600Mbps




3x20MHz CA, 256-QAM





UL = 150Mbps




2x20MHz CA, 64-QAM

Snapdragon X51





( LTE )




DL = 1200 Mbps




UL = 210 Mbps





(

5G NR




Sub-6

)




DL = 2500 Mbps




UL = 1200 Mbps

Encode/




Decode

2160p30, 1080p120




H.264 & H.265

1080p60




H.264 & H.265

2160p30, 1080p120




H.264 & H.265

Mfc. Process

14nm LPP

11nm LPP

11nm LPP

10nm LPP

11nm LPP

8nm LPP