PowerColor Unveils Next-Gen Liquid Coolers For AMD Polaris Graphics Cards – Dual-GPU Solution For Radeon Pro Duo
AMD's board partner PowerColor has unveiled their latest LCS line of Liquid Cooling solutions that will be aimed at the upcoming graphics cards from AMD Polaris . Powercolor showed off liquid coolers for both single and dual chip graphics cards with updated design that offer better cooling performance with a mix of sexy cooler shrouds that look fantastic.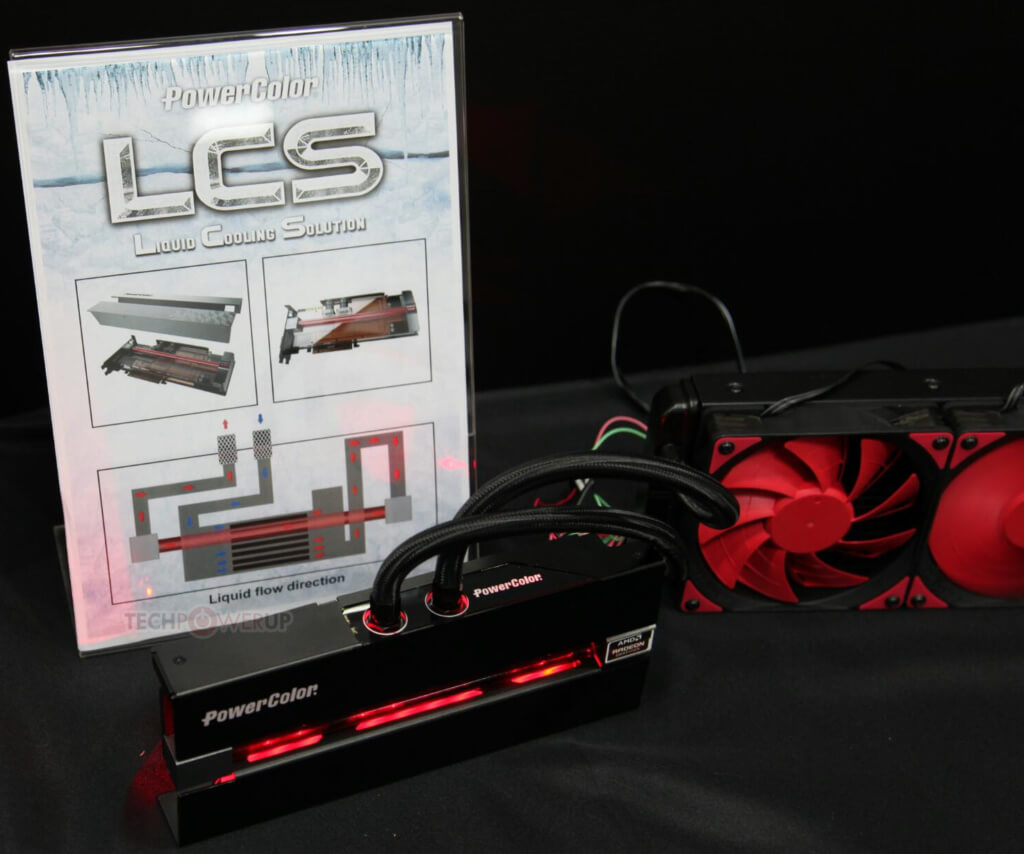 PowerColor Readies Next-Gen LCS Line For AMD Polaris and Radeon Pro Duo Graphics Cards
---
The PowerColor LCS lineup includes two new liquid coolers that will be aimed at upcoming and current graphics cards. The first solution is a closed loop, AIO (All-In-One) liquid cooler designed f or single chip graphics cards. It comes with a high-end 3 x 120mm radiator block which will be cool down any graphics chip with ease. The GPU cooler comes with a copper base that is big enough to be cool down both GPU and VRAM on the graphics board allowing better clock speeds during overclocking.
AMD Polaris GPUs are said to be very efficient in terns if performance per watt. This cooling solution will allow users to harness even more performance out of the Polaris chips due to better overclockability offered through it. DeepCool is the OEM behind the liquid cooler since they use a similar design scheme for their coolers as told by TechpowerUp.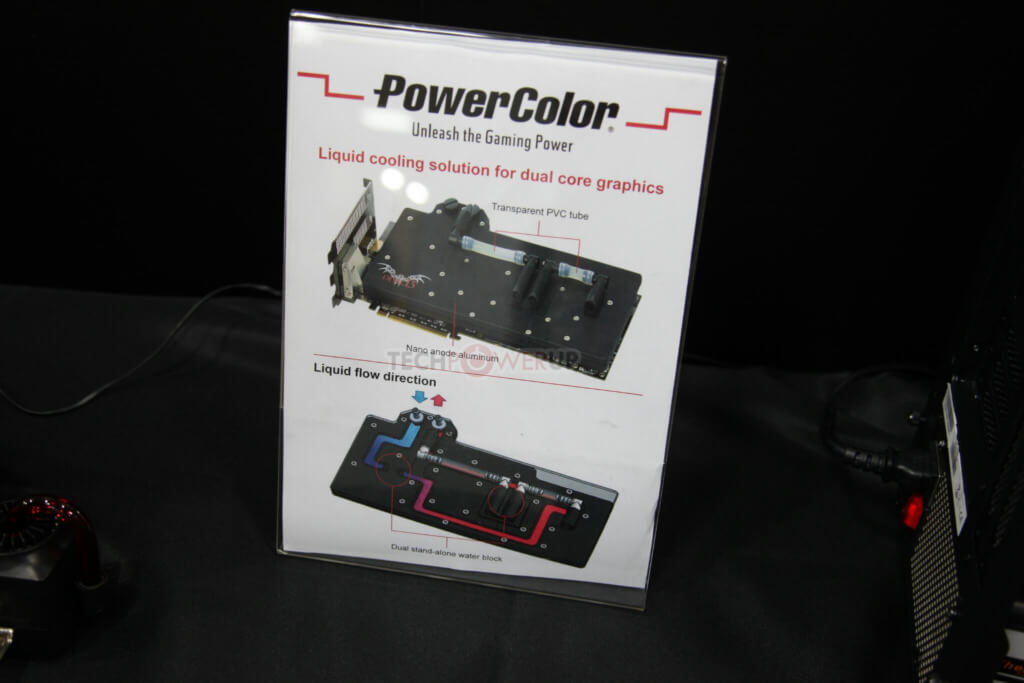 The second solution is a full coverage water block designed  for dual-chip graphics cards.  Rather than using a single water block for each GPU, Powercolor's solution incorporates dual stand-alone water blocks to channel coolant to both graphics card individually offering better thermal load management to both chips. This cooler has been designed for dual-chip cards such as the Radeon Pro Duo and PowerColor's own Devil 113 cards as hinted in one of cover photos.
AMD is expected to announce their first Polaris architecture based graphics cards tomorrow at Computex. The event will feature in-depth detailsof the Polaris GCN 4.0 architecture along with their new CPU lineups on the AM4 and FP4 platforms. We have a livestream link up where you will be able to watch AMD's Computex live stream.
Read more: http://wccftech.com/powercolor-liquid-cooler-amd-polaris-amd-radeon-pro-duo/#ixzz4AG3EgZBn