Nvidia's next big gaming GPU : Titan X was teased a few days back in GDC , but Nvidia didn't gave any hint of the professional version of GM200 chip.
But seems like we dont need to wait for them to tease anything, apparently a pair of upcoming Quadro M6000 has made its way into the office of deadmau5,the canadian progressive-house music producer. Since he is not bound by NDA(or maybe he doesn't know about the NDA?) he posted a picture of them in instagram.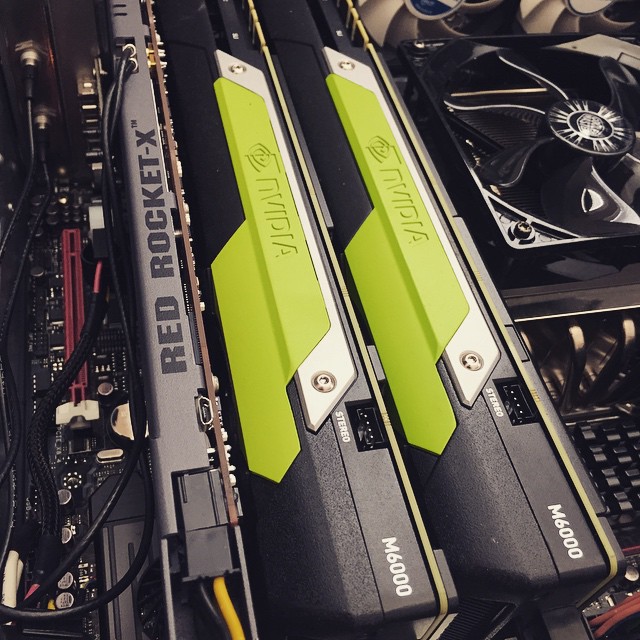 lets hope we hear more about them in NVIDIA's GPU technology conference (GTC) next week that runs March 17-20th in San Jose, California. Till then we wait!