There's been no shortage of Galaxy S6 rumors, but we still haven't seen a convincing photo of the upcoming flagship phone. That may have finally changed late last night, when PhoneArena got its hands on a photo for what appears to be an early prototype for the device.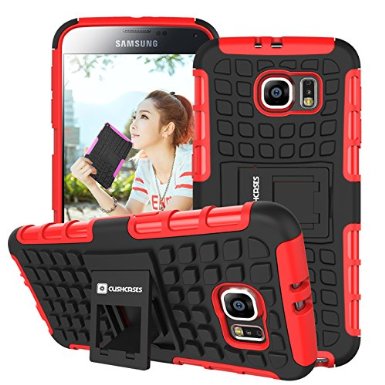 We have to say, the Galaxy S6 looks pretty good here if these images prove to be real. It's thin and modern, while still offering that familiar Samsung style. We can't help but notice that the rear camera isn't flush with the rest of the device, though that didn't seem to be a problem for Apple fans with the iPhone 6 and 6 Plus. The rear flash has also moved to the right of the camera, just like we saw with a recent case for the still-rumored smartphone.
The Galaxy S6 is expected to pack a Quad HD display, an octa-core Exynos 7 processor and other cutting edge hardware, though there's no way to confirm any of that based on this photo. Recent rumors also suggest the device could offer swapable back covers with different functions, and a simplified UI that's much closer to stock Android.
If this really is just a prototype that means the final design might not look anything like it. Still, we're happy to see that Samsung is at least thinking of trying something new with the Galaxy S6. Hopefully the official device is just as interesting.
Source: PHONEARENA