Multiple ASUS Z590 Motherboards details leaked ahead of time
Two of ASUS's upcoming Z590 series motherboards were leaked by twitter @harukaze5719 today, these are the ASUS ROG MAXIMUS XIII EXTREME GLACIAL and ASUS ROG MAXIMUS XIII HERO. ASUS's next generation boards will be on Z590 chipset and will support Intel's 11th gen Rocket Lake processors and the Z590 series will have support for PCIe Gen 4.0 as well.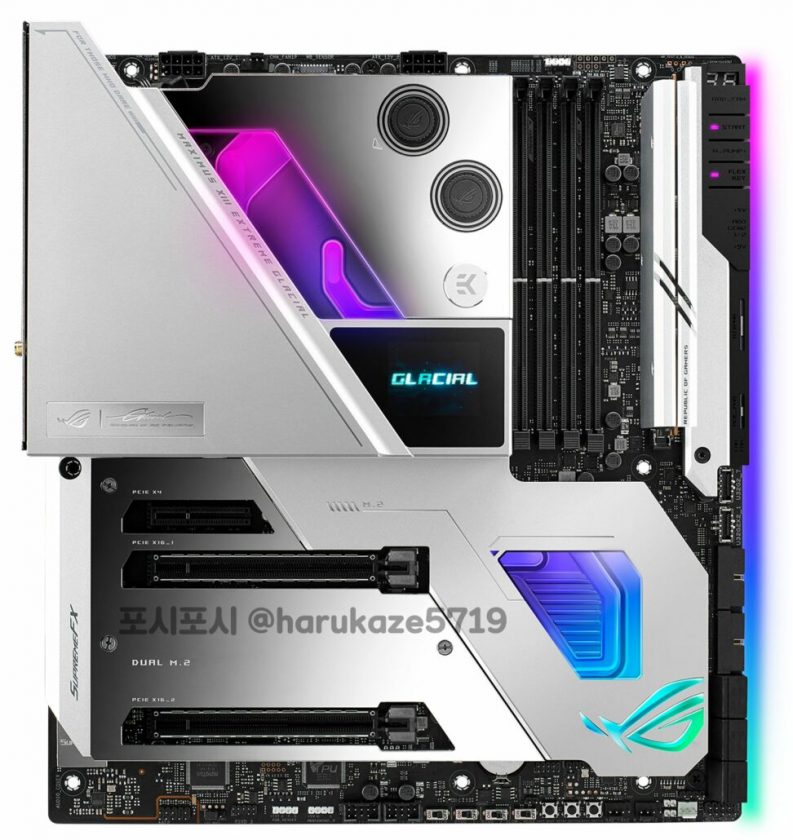 The ASUS ROG MAXIMUS XIII Z590 EXTREME GLACIAL will be the flagship Z590 motherboard from ASUS and it will feature a pre-installed water block for CLC systems. The board features dual 8-pin connectors, four DDR4 DIMM slots with 128GB total memory support at some very fast speeds for the Intel platform, a new version of DIMM.2 expander in metallic silver color instead of matte black used previously. The flagship GLACIAL board also has some enthusiast-grade features like buttons for overclocking and voltage measurement points.
ASUS ROG MAXIMUS XIII HERO is expected to be priced around USD $400. The HERO board features dual 8-pin connectors but the power delivery is not similar to the GLACIAL variant. The DDR4 DIMM slot design is similar and the VRMs and I/O plate had RGB LEDs embedded under them for tasteful RGB goodness. The VRM heatsink also includes a metallic Heatpipe for improved heat dissipation.
The motherboards has three PCIe 4.0 x16 slots, two M.2 slots and 6 SATA III ports. I/O is covered by two USB 3.0 and a USB 3.2 front panel header. The board also is powered by ASUS's SUPREMEFX Audio solution.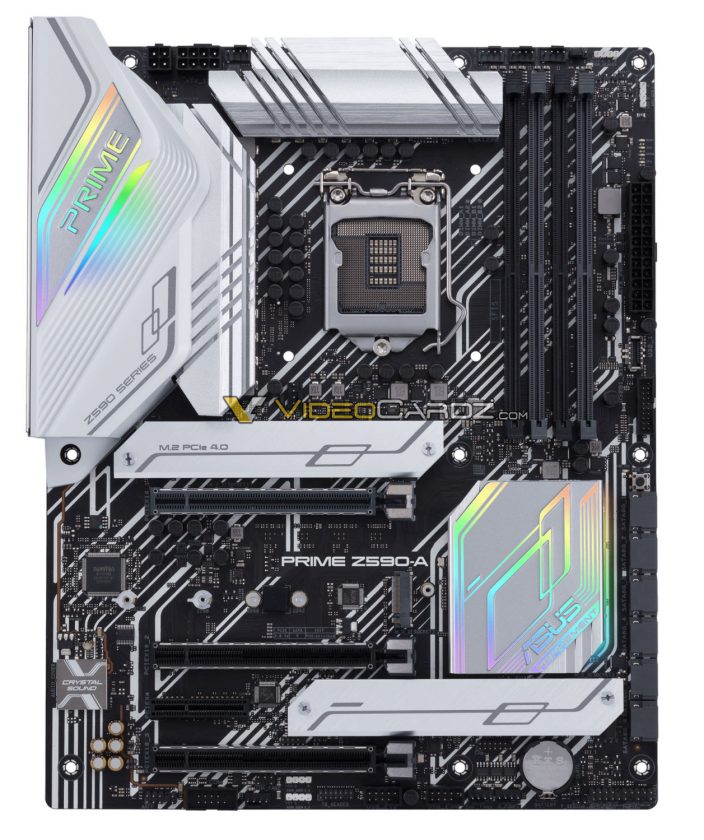 The ASUS Prime Z590-A has 8+6 pin power connectors with 18 phase power delivery and large aluminum heatsinks. Four DDR4 DIMM slots with 128GB memory support and about 5000MHz(OC+), three PCIe 4.0, one PCIe 4.0 x4 slot, three M.2 slots with one supporting PCIe Gen 4.0 capabilities. Storage slots include 6 SATA III and USB 3.0, 3.2 headers. The board has a large I/O plate that also comes with a nice ARGB illuminated PRIME logo.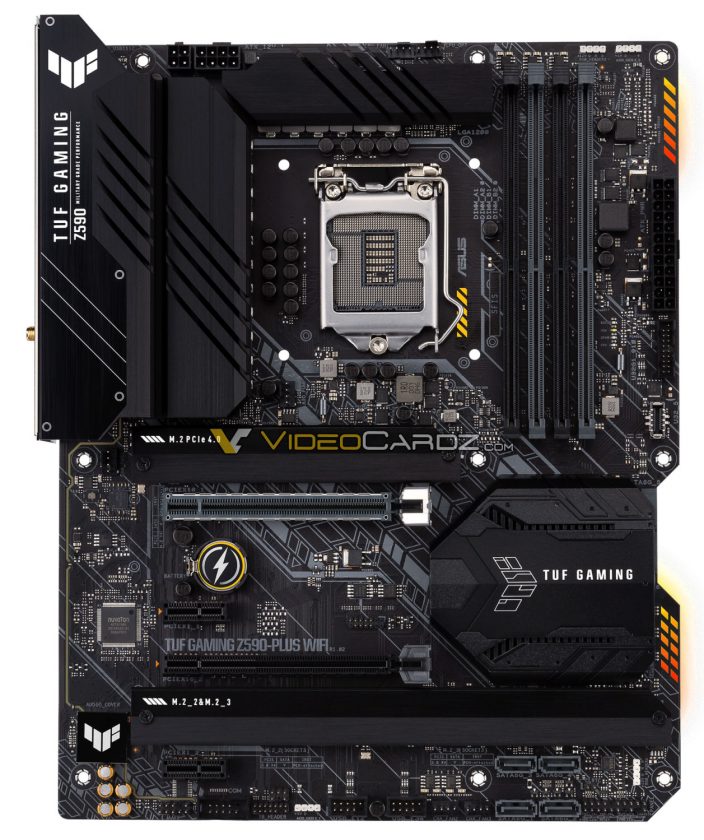 ASUS TUF Z590-PLUS WiFi seems to feature similar power config as the Prime, two PCIe 4.0 x16 and two PCIe 4.0 x1 and three M.2 slots with only one having PCIe 4.0 support and four SATA III ports.
We expect to see these Z590 boards at the upcoming CES 2021 event.