MSI is Holding "B560 Memory Try It! Overclocking Competition" in Selected Regions for Users to Challenge and Win Prize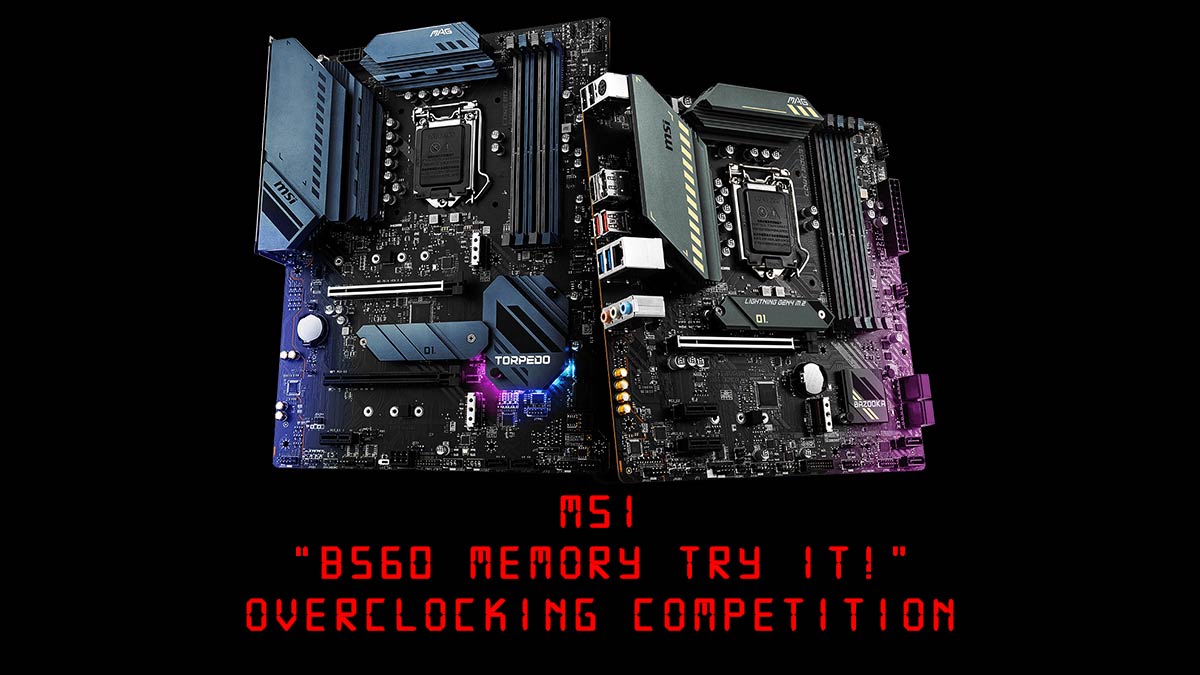 Press Release
One of the new features introduced to the B560 chipset is the support of RAM overclocking. On B460 systems, RAM frequency is limited to DDR4-2933 or DDD4-2666 depending on which processor is used. Now on B560 systems, users can overclock RAM and improve the PC performance.
To encourage users to try overclocking the memory, MSI is holding a DDR4 memory overclocking competition in selected regions. As long as contestants overclock the RAM on the selected MSI B560 Chipset motherboard and submit the entry, they get a chance to win the prizes including Optix MAG274QRF-QD, MAG CH130 X Gaming Chair, MPG CORELIQUID K360 cooler, and more!
Prize List
Champion: Optix MAG274QRF-QD x1
2nd Place: MAG CH130 X Gaming Chair x1
3rd Place: MPG CORELIQUID K360 Liquid Cooler x1
Participation Prize Draw: Steam Wallet worth USD30 x10
Eligible Motherboard Models for the Competition
MPG B560I GAMING EDGE WIFI
MAG B560 TOMAHAWK WIFI
MAG B560 TORPEDO
MAG B560M MORTAR WIFI
MAG B560M MORTAR
MAG B560M BAZOOKA
B560M PRO-VDH WIFI
B560M PRO-VDH
B560M PRO WIFI
B560M PRO
B560M-A PRO
B560M PRO-E
Enter Now and You Can be the One to Win the Prize!
Most of these B560 motherboards are on the shelves of major online and offline stores. On top of that, if a 4-DIMM motherboard is used in the competition, an additional 100 points will be added during calculation. Get your motherboard and memory ready and enter the competition now!