Must-have gadgets for a perfect monsoon trek
With the beautiful monsoon season having brought the scorched hills back to life, going for a trekking adventure during the rains is one of the most adventurous and breath-taking experience. Trekking is also an amazing physical activity because of which one gets the opportunity to travel to exotic locations and explore the beauty that nature has to offer. To give adventure junkies like you the perfect trekking experience, here's a list of gadgets that will give you one heck of an experience and make your trip memorable!
Syska EarGo IEB100 Wireless Earphones
Trekking is the perfect time to enjoy the beauty of nature. While on your trek, this is the perfect opportunity for you to listen to your favorite music. Now you can go wireless with Syska EarGo Wireless Earphones which has a perfect HD bass sound feature that provides a superior sound quality. Disconnect yourself from the noise outside with the noise cancellation characteristic and connect yourself to a hassle free music listening experience. Syska EarGo Wireless Earphones is water resistant and is aesthetically designed to fit perfectly into your ear. It can be a perfect partner to pep you up and relax during exhaustive treks. This stylish earphone comes in 4 colors – black, grey, gold and blue and is available at leading retail and mobile accessories stores for Rs. 5,899.
GoPro Hero 7 Black
We want to capture each moment while trekking, right? GoPro HERO7 is there for Black Freakishly smooth footage. It is the best camera with waterproof feature that helps you take pictures or videos without any hassle. A new intelligent photo mode delivers the best, most brilliant images automatically. And now with live streaming and the GoPro app, you can share every amazing moment as you live it. The product is priced at INR 35,500 and is available on Amazon
Samsung Galaxy Fit e Smart Band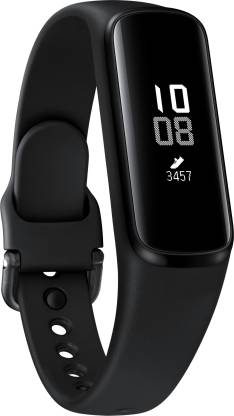 Adorn your wrist with the Samsung Galaxy Fit e Smart band and plan your trek with ease. Thanks to its long-lasting battery, it has enough power to last through your trek duration. To make sure that nothing comes in the way of you enjoying your trek, this smart band has a durable and water-resistant (water resistance of up to 5 ATM) construction. This ensures that you can enjoy your adventure without worrying about the band for INR 2590.
Ultimate Ears Wonderboom
What good is a trek without some music to liven it up! The Ultimate Ears Wonderboom is an excellent portable Bluetooth speaker that is IPX7 certified. That means it's not only safeguarded against rains, but also against a swim in the pool. Not to forget, the UE Wonderboom is one of the best sounding speakers in its segment. The product is priced at INR 6995 and is available on online platforms.
Wildcraft Rucksack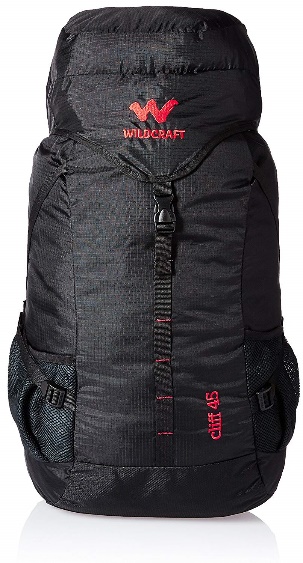 Wildcraft brings you the best backpack for trekking. You can carry a lot of stuff for your trek in this bag as it has a lot of space. You can fearlessly walk in the rain with this backpack without the fear of the things you are carrying getting wet, as the bag is completely waterproof. The backpack has compression straps at the top and bottom of the pack for improved load management. It also has bar tacked at stress points for increased durability. The product cost starts from INR 1500.