The LG G3 was one of the first smartphones to offer a 2K display, and it looks like the company could be pushing the limits yet again this year with a 3K display for the rumored LG G4. The news comes from MyLGPhones, which managed to get its hands on a leaked user agent profile for the upcoming handset.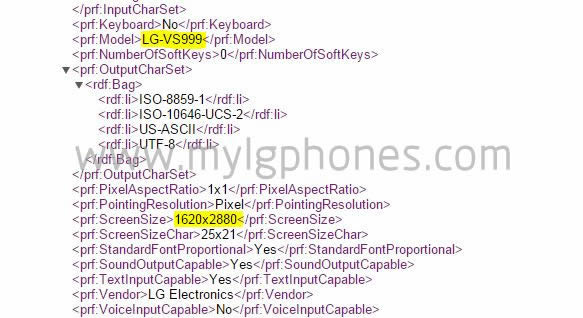 If today's leak is to be trusted, the LG G4 could offer a pixel resolution of 1620×2880, compared to 1440 x 2560-pixel display on the G3. We're guessing LG will use the term 3K for branding as a way to distinguish itself from the current crop of 2K flagship phones. Of course, it's possible LG could just stick with 2K for another year.

The LG G4 is expected to offer an upgraded 20.7 MP camera along with all the other high-end hardware you could want to see on your latest smartphone. It might even sport a G Pen stylus and a fresh design. The new phone probably won't launch until later this year though, meaning LG still has some time to weigh its options.
Source: MYLGPHONES