LG just announced the LG G Watch R, the second Android Wear smartwatch that the company will offer, though this one offers a few changes from the original G Watch.
The device, which will be on display during IFA in Berlin next week, offers a 1.3-inch 320 x 320-pixel circular plastic OLED display, dubbed P-OLED officially, which LG says will work "even under bright sunlight" and when viewed from all angles. Those are at least two improvements over the current G Watch model, which is hardly visible under direct sunlight and doesn't have great viewing angles.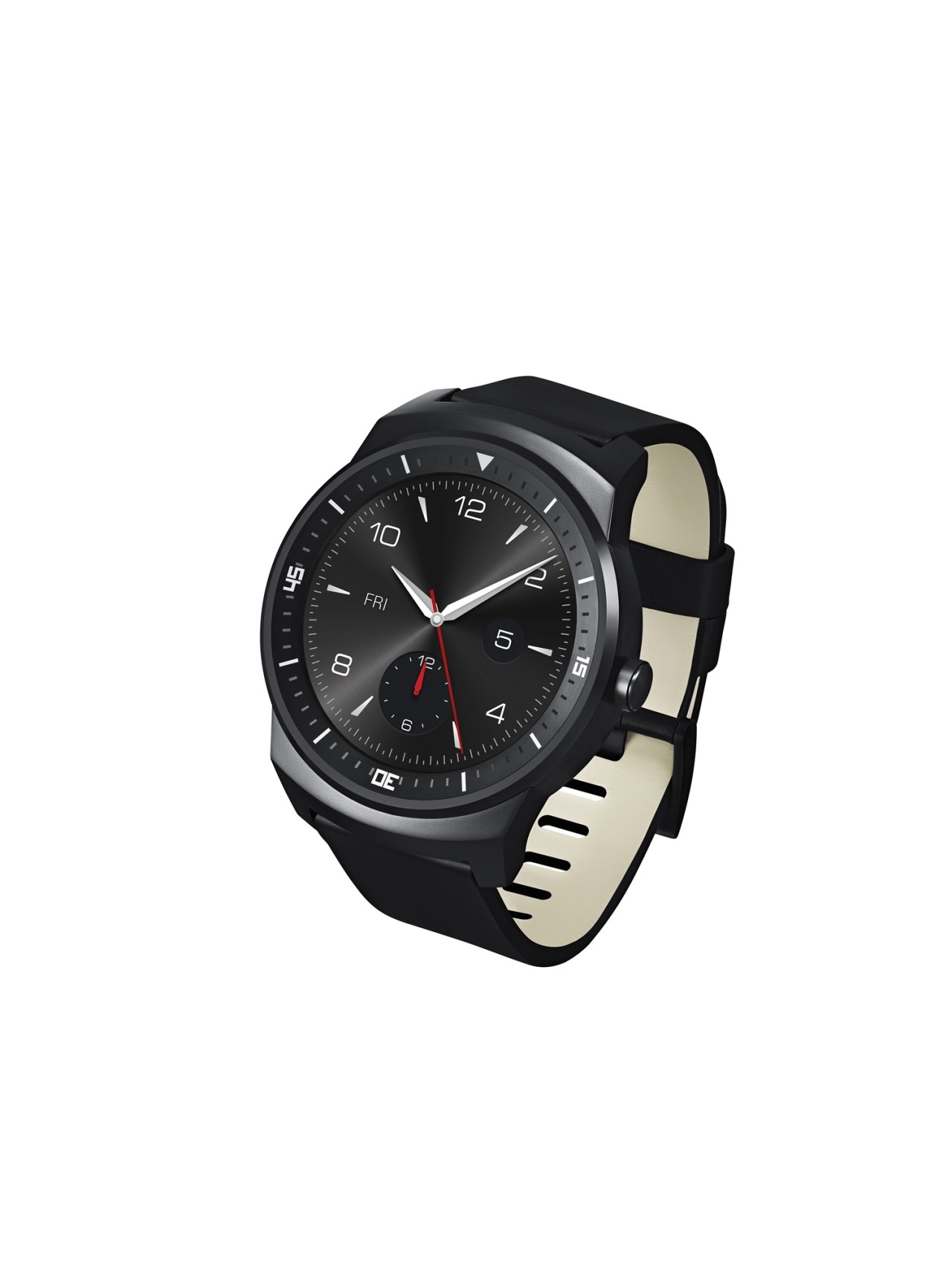 The G Watch R features a 1.2GHz Snapdragon 400 processor, 4GB of local storage, 512MB of RAM and a 410mAH battery. That's the same processor, storage and local memory found on the G Watch, but a slight bump from the 400mAh battery on LG's first foray into Android Wear. The OLED display may help with battery life, but don't expect a massive improvement over the roughly 24 hours of battery life offered by the original G Watch. Here's where things get interesting.
LG is stepping its game up by introducing a stainless steel frame, which should add a more premium touch to the smartwatch, and is also including a heart rate monitor this time around, which will work with its health applications. Like the first model, it's IP67 rated for dust and water resistance. The device will launch in black during the fourth quarter of 2014 but LG has not yet discussed pricing.
This smartwatch is the definition of awesomeness. Seriously, the photos above don't look anything like a software-powered watch.
Source: LG