Leaked Picture Reveals Custom GPU.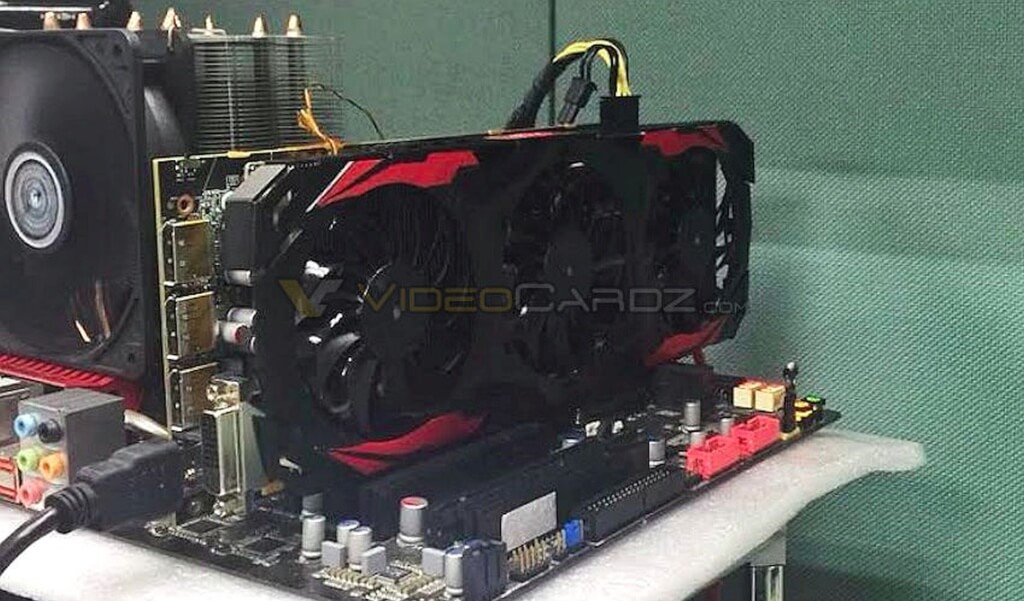 In this leaked picture, courtesy of VideoCardz, we can see the RX 480 Devil. The PowerColor RX 480 is sporting a custom PCB, 8-pin power connector, and triple-fan design. The triple-fan configuration looks a fair bit longer than the reference card. The three fans will most definitely provide better cooling. This will be important as the card will have some serious  overclocking potential and temperatures can soar during OC. Display output options for the RX 480 Devil include a single DVI port, single HDMI 2.0b, three DP 1.3 ports. An 8-pin power connector will provide more power for stable overclocking. The RX 480 Devil reportedly overclocks to 1.4GHZ.
We'll have to wait and see, what other enhancements over the reference card are provided by the Devil as no further, concrete details are available at this time. But that will change in the near future.
PowerColor is also holding a giveaway. Those interested to join can click here.