Kingston is an old contender in the flash industry and its associated product space. As a result, they have brought out quite a few outstanding products into the flash storage space. Today, we will be checking out the KC2500 NVME SSD from Kingston.
The KC2500 is an upgrade from the erstwhile KC2000, which was Kingston's main offering in the performance NVMe drives. As a result the KC2500 uses the same Silicon Motion SM2262EN controller and 96-layer 3D TLC NAND combo. The firmware is tweaked and upgraded to provide a performance boost as evident in the official performance figure.
Specifications
TechARX
Kingston KC2500 NVMe
Capacity
250 GB
500 GB
1 TB
2TB
Model Number
SKC2500M8/250G
SKC2500M8/500G
SKC2500M8/1000G
SKC2500M8/2000G
Controller
SMI SM2262EN
NAND Flash
BiCS4 96L 3D TLC
Form-Factor
M.2 2280
Interface/Protocol
PCIe 3.0 x4 / NVMe 1.3
PCIe 3.0 x4 / NVMe 1.3
PCIe 3.0 x4 / NVMe 1.3
PCIe 3.0 x4 / NVMe 1.3
Sequential Read
Upto 3,500 MB/s
Upto 3,500 MB/s
Upto 3,500 MB/s
Upto 3,500 MB/s
Sequential Write
Upto 1,200 MB/s
Upto 2,500 MB/s
Upto 2,900 MB/s
Upto 2,900 MB/s
Random Read IOPS
375K IOPS
375K IOPS
375K IOPS
375K IOPS
Random Write IOPS
300K IOPS
300K IOPS
300K IOPS
375K IOPS
DRAM Buffer
DDR3L
MTBF
2,000,000 hours
Write Endurance
150 TBW
300 TBW
600 TBW
1.2 PBW
Warranty
5 years
A self-encrypting drive, the KC2500 uses 256-bit XTS-AES hardware-based encryption to provide support for end-to-end data protection. Apart from that, it has built-in support for Microsoft eDrive and independent TCG Opal 2.0 security management software support.
Product Showcase
The KC2500 comes in a blister pack with the usual information written all around. The drive itself sits atop an Acronis True Image HD activation key, the software is available as a download from the Kingston website.
The KC2500 500GB that we received for review is a double sided design. Sitting under the label you will find the Silicon Motion SM2262EN and four 64 GB packages of FH64B08UCT1-7E 96-layer 3D TLC NAND. The other side also contains four of the same NAND chips and two 128MB DDR3L cache ICs from NANYA.
Coming to the controller, Silicon Motion's SM2262EN is an 8-channel controller with an 800 MT/s interface speed supporting NVMe 1.3 specifications. The controller also supports ONFI 4.0/3.0 and Toggle 3.0/2.0.
Testing System
Our testing system consisted of the following parts.
TechARX Test System

Processor
Ryzen R5 1600
Motherboards
Asus Strix B350 F
Memory
HyperX Fury RGB DDR4 courtesy Kingston HyperX
Graphics Card
Zotac GTX 1060 6GB Mini
Storage
Sabrent Rocket Q 1TB courtesy Sabrent USA
Power Supply
CoolerMaster V1000
Benchmark Results
We ran the KC 2500 through our usual gauntlet of benchmarks. The results are given below
Atto Disk Benchmark
The great thing about ATTO is that one can test with predefined block sizes. So, we can test with a 32MB sequence of 4KB files, yet also 32MB in 1MB files, providing an opportunity to test with various file sizes. This benchmark is preferred among manufacturers as ATTO uses RAW or compressible data and, for our benchmarks, we used a set length of 256mb and tested both the Read and Write performances for various transfer sizes ranging from 0.5 to 8192kb with a queue depth of 4.
Anvil's Storage utilities Benchmark
Anvil Pro or Anvil's Storage Utilities[Depending on what you'd want to call it] is an 'all-inclusive' storage utility that allows testing transfer speeds as well as IOPS and lets the user tweak and adjust to find just the right mix in their testing medium, the IOPS tests being fully configurable with preset testing scenarios for read, write and mixed IO. The Benchmarks menu includes an SSD test, Endurance Testing, and 3 pre-configured IOPS tests. We recently included three scores across various data compression scenarios ranging from database to incompressible data.
CRYSTAL DISK Benchmark
Crystal Disk Benchmark is used to measure Read and Write performances through sampling of highly compressible data (oFill/1Fill), or random data. Crystal Disk Mark scores usually drop a bit compared to ATTO, and this is the result of the test data now being primarily incompressible – Mostly movies, music, and photographs. We tested the drive with multiple data sizes ranging from 500MB to 1000MB.
From this review onwards, we are going to introduce Crystal Disk Mark V7 along with V5.0. The plan is to gradually phase out V5.0 scores in favor of the newer version.
AJA System Test
AJA system test is used to benchmark the performance of a drive for video production workflow across various codecs with different settings. For the purpose of our review, we chose the 4K resolution with Apple ProRes 4444 Codec with variable bit rates.
AS SSD benchmark Suite
Last but not least is AS SSD Benchmark. This nice little German application gives an extensive result set. The test is popular, so I included it. AS SSD, for the most part, gives us the worst-case scenario in SSD transfer speeds because of its use of incompressible data.
Conclusion
Kingston's KC2000 was the first drive to use 96-layer 3D TLC NAND with the Silicon Motion Controller. The result was a drive with a spectacular performance. The KC2500 stuck with the same component combo but with a tweaked firmware, which resulted in some very interesting numbers. It is one of the best performing SSD's we have tested in recent times. We threw a lot of workloads at this SSD but the KC2500 chugs on like its nothing.
Overall, it's a classic package packed with world-class components along with a good no-frills toolbox and premium software to boot. Add to that hardware based encryption and a steller warranty.
The KC 2500 from Kingston is SSD done right! The only problem is stock availability, apart from Amazon (which is great by the way), the usual brick and mortar stores don't have stocks most of the times. But then again, ECommerce is the way to go anyway.
So if you are looking for an high performance SSD for your workstation or gaming rig, buy this. You wont be going wrong with this one!
A gold from TechARX.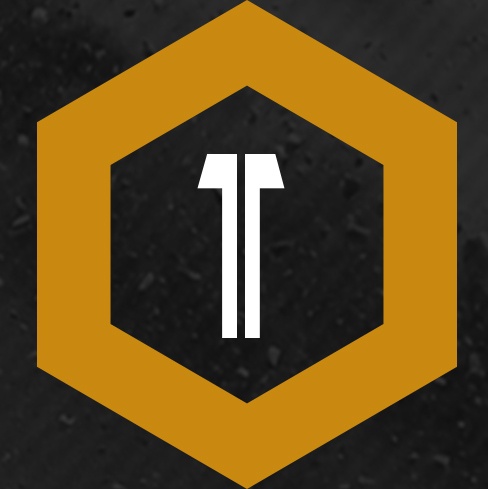 Stay tuned to TechARX for your daily dose of News, Previews and Reviews!