Intel Corporation has finally introduced their new SoC platform named as Apollo Lake. In the Intel Developer Forum 2016 this week, they said that Apollo Lake is the next-gen SoC platform for Atom based notebooks, with increased performance and reliability.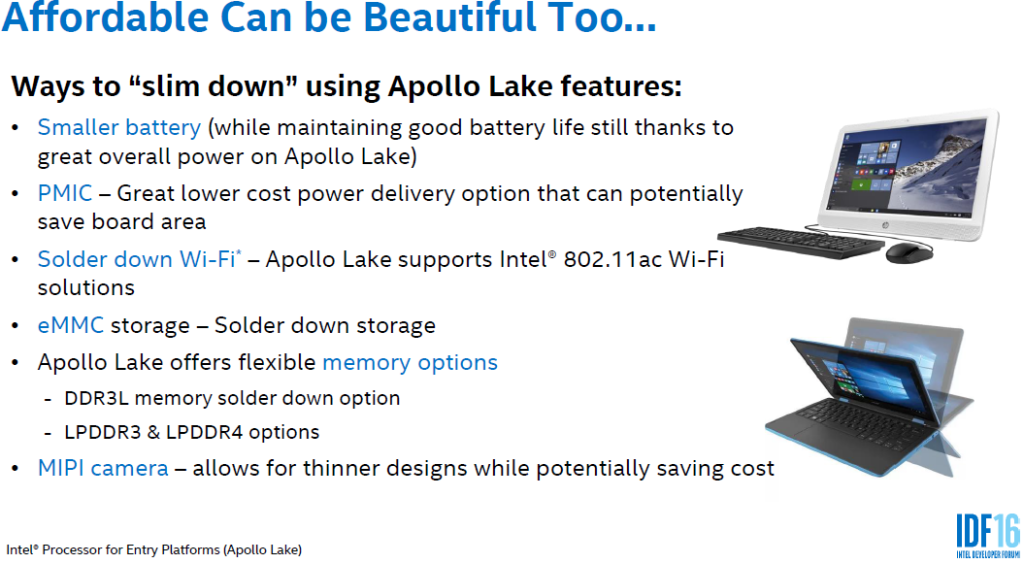 The Apollo Lake will provide a x86 system with Intel's Goldmon microarchitecture made upon a 14nm die (this represents a "Tick" according to the obsolete "Tick-Tock" strategy by Intel).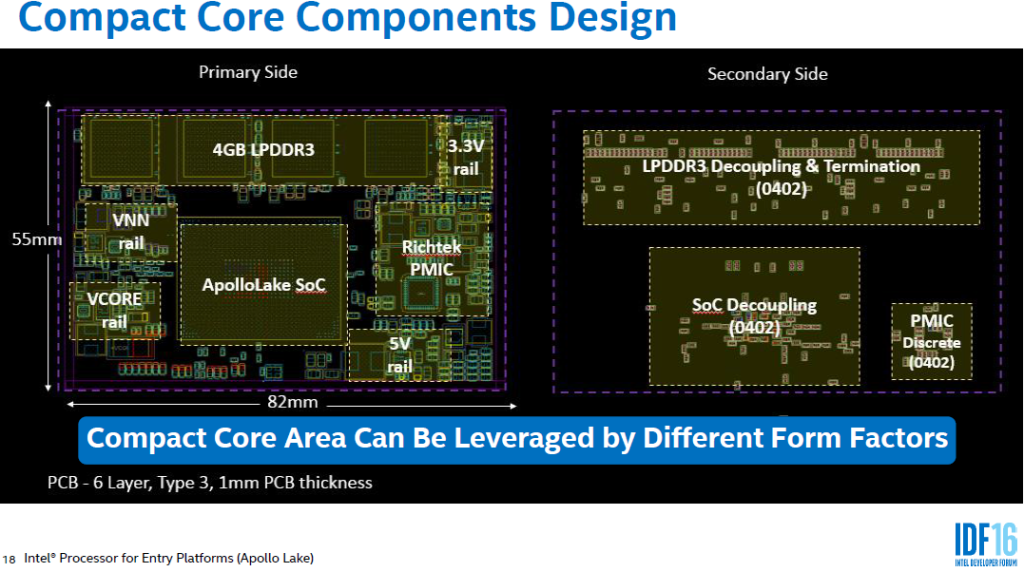 Running on a 4 cores processor package, it has 9th generation (Gen9) graphics processor to give greater performance in 4k HD Movies, with support of some powerful multimedia codecs such as: MPEG-2, MPEG-4 AVC, VC-1, WMV9, HEVC, VP9 etc. The Gen9 graphics chip has been used in Skylake CPUs. So it's not as bad as you may think. The platform favours performance as well as power saving of portable systems, supporting LPDDR3/4 & DDR3L, DDR4 type memory chips. Intel gives support of SATA PCIe x4 (SSD/HDD compatible) ports along with USB-C with the new platform.
The Apollo Lake computers can run on 1080p resolutions and HQ audio systems to give great experience to it's users. They will be cheaper and more affordable than other SoC computers/tablets. Intel promises to soon release the technology into the market as soon as it's ready!