HyperX Pulsefire Raid Review: New Gaming and Productivity Focused Mouse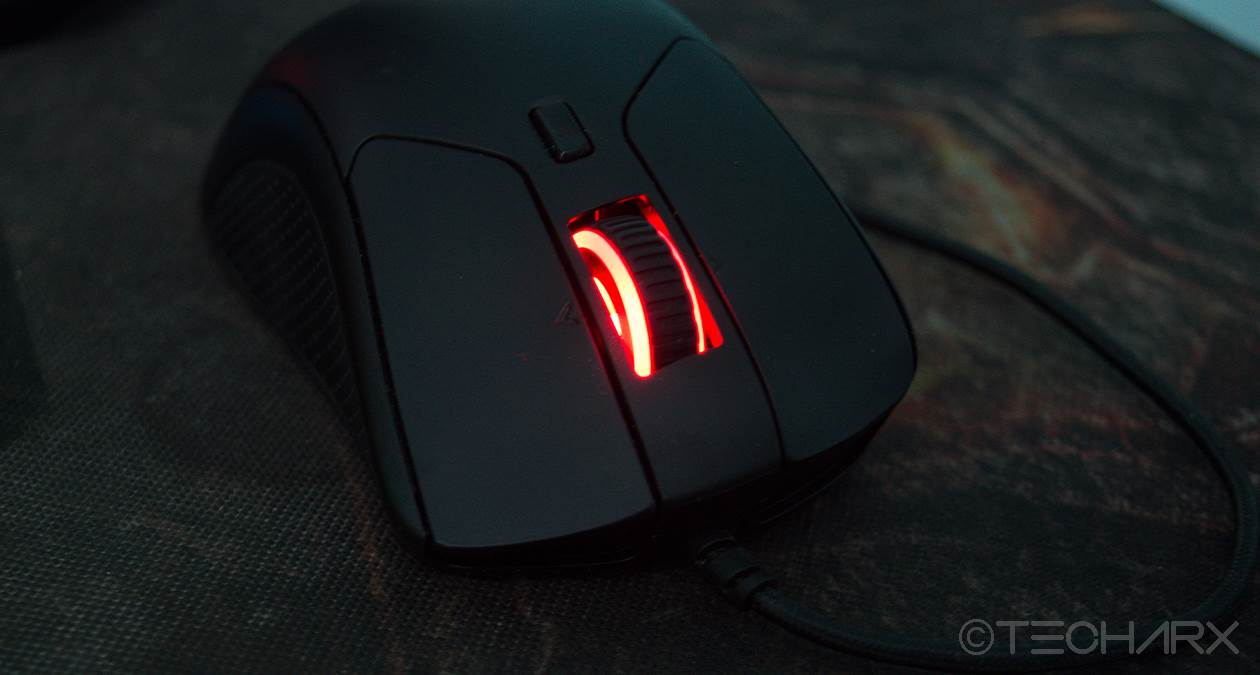 The HyperX Pulsefire Raid is comfortable to use, comes with 5 programmable buttons on its right side, and it's fully customizable via software
HyperX recently launched the PulseFire Raid Mouse and Alloy Origins Core Keyboard in India. Both of the products are targeted at the mid-budget range which is a heavily contested area. Today we will be checking out the Pulsefire Raid Mouse, which toes the line between price and performance.
Packaging and Contents
The packaging is nothing to write home about, just a white box with features and main marketing points written all over it. The box contains the mouse, a bunch of leaflets with initial instructions.
Features and Specifications
HyperX Pulsefire Raid

Shape

Ergonomic

Sensor

Premium Pixart PMW3389

Resolution

up to 16,000 DPI

DPI presets

800 / 1600 / 3200 DPI

Speed

450 IPS

Acceleration

50G

Buttons

11

Left / Right button switches

Omron

Left / Right button durability

20 million clicks

Backlight

RGB (16,777,216 colors)

Light effects

2 RGB lighting zones

On board memory

1 profile

Connection type

USB 2.0

Polling rate

1000Hz

Cable type

Braided

Dimensions

L: 127.8 mm




W: 71.0mm




H: 41.5 mm

Cable length

1.8m

Weight (without cable)

Approximately 95g

Weight (with cable)

Approximately 125g

Software

HyperX NGENUITY
HyperX Pulsefire Raid a feature-packed ergonomic mouse that doesn't cost a lot, making it great budget productivity and gaming mouse. The mouse features 11 programmable buttons, there are 5 buttons on the right side of the mouse and the scroll wheel can be flicked left or right to activate functions. The Pixart 3389 sensor in this mouse is capable of tracking very precisely and goes up to 16,000 DPI. The Pulsefire Raid uses Omron switches(rated for 20M clicks) and the buttons are separated from the housing to provide a crisp, tactile click. The mouse has customizable RGB lighting, large skates for smoother flow. The Pulsefire Raid works PC, MAC, or consoles, but sadly the HyperX NGENUITY customization software is available for Windows only. This becomes a big flaw as the big benefit of this mouse is the programmable buttons and customizability.
Build Quality and Comfort
The HyperX Pulsefire Raid is designed for an ergonomic right-handed grip, which means palm grippers would love using this mouse. The mouse lengths at about 128mm, 71mm in width, and height of 41mm. This is a larger mouse designed for right-handed palm grip use only, it weighs 95 grams. The thin braided cable in this mouse is surely is not as good as flexible paracords seen in current esports mouses but still, a decent feeling braided cable which is also more durable than flexible cables makes it an ideal choice of cable for a gaming/productivity mouse.
The nice side grips of the mouse ensures an comfortable and secure grip and feels decent.
The HyperX Pulsefire Raid has a decent Pixart 3389 sensor, the mouse can go up to 16,000 DPI, tracks at speeds upto 450 IPS,and acceleration speed up to 50G. The mouse doesn't have nay issues flicking and moving very fast, also it tracks precisely at all DPI levels.
Software
the HyperX NGENUITY app can be downloaded from the Microsoft store. The software lets you control the RGB, change the button functions, and set macros.
The lighting is decent and you can customize the logo and the scroll wheel areas and set your desired color and choose from few effects. Apart from that, the software is decent but it is the weakest point of this mouse.
Performance
The Pulsefire Raid Mouse is a relatively understated mouse with some pretty distinctive features.
The Switches feels clicks and registers fast, you can use this mouse for butterfly clicking and drag clicking but this mouse isn't a top pick for that. The scroll wheel feels tactile and stable, and the rest of the buttons are decently placed, they all sound quite crispy and the clicks are sharp. The switches used are Omron switches rated for 20M clicks.
One of the main draws for the PulseFire Raid is supposed to be its many customizable buttons, while four of its buttons are easy to reach, the usage of the fifth button is a bit tricky.
Conclusion
The Pulsefire Raid seems like it was built to be a crowd-pleaser. It's comfortable to use for a prolonged period, it's shaped like the quintessential gaming mouse and it's even customizable. Unfortunately, its beta software isn't nearly ready enough to justify the price tag. We have better options from the likes of Razer, Glorious, and even CM. Even the upcoming Pulsefire haste is a good alternative.
Those who consider buying this mouse should make sure they have a need for 11 programmable buttons and NEED a right-handed palm grip mouse. Otherwise, barring the choice of components, there are better mice out there.
A bronze from TechARX
You can get the HyperX Pulsefire Raid here from Amazon.