High End Gaming PC Build for Holiday 2017
5 min read
Quad HD resolution or 2560 x 1440 has been in the market for a decent amount of time, yet it's not a very popular resolution for PC gamers. As the Holiday season approaches,we present a Gaming PC as the Title suggests will aim to deliver more than 45 fps on all the latest and greatest titles at maxed or near maxed settings @ 2k/QHD resolution.
NOTE: Techarx is not sponsored by any of the companies mentioned below and the recommendations are based on the comprehensive knowledge and expereince of the Techarx team itself. Pricing used in this build is as of time of publication.
Processor: AMD R7 1700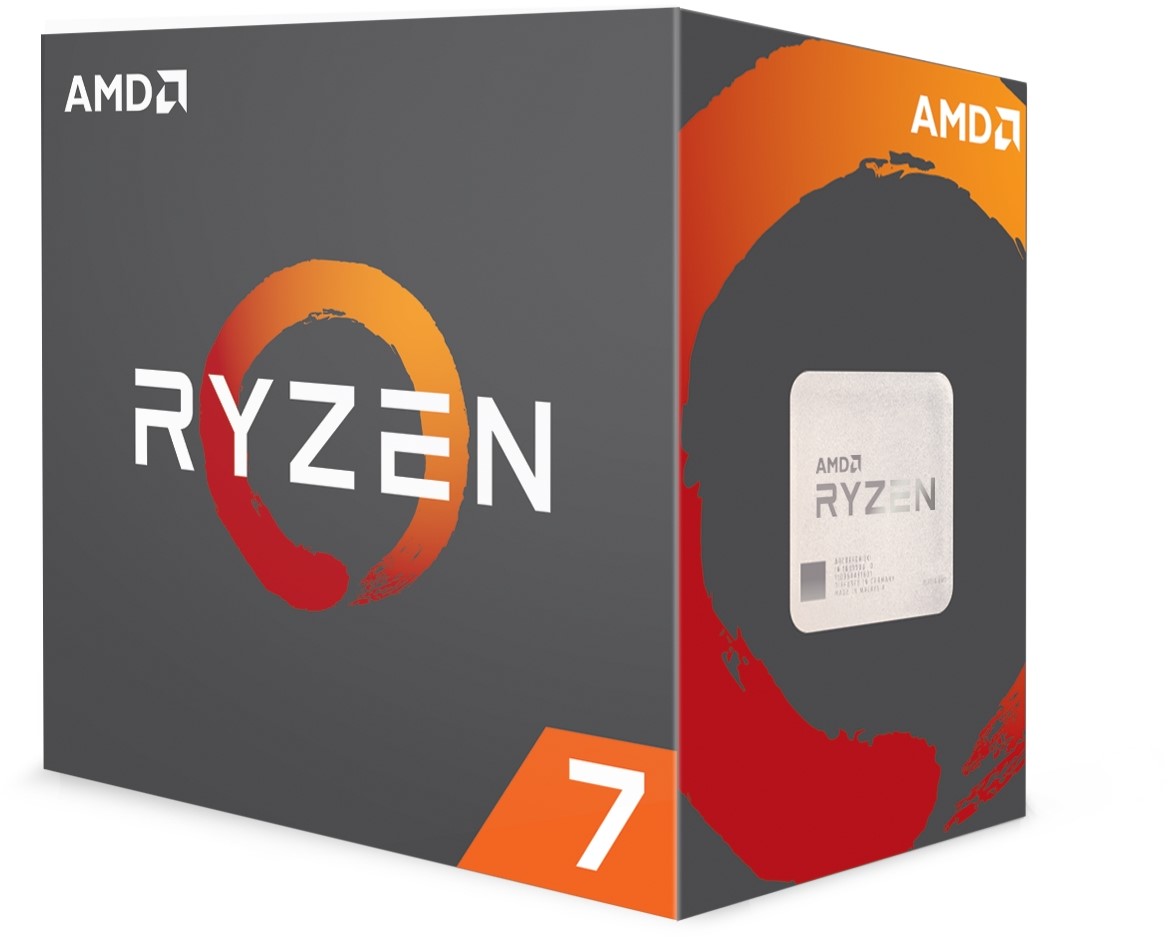 AMD's 1700 is mighty impressive. Packing as much power as the 1800x and competing with the 8700k from Intel, this CPU brings 8 cores and 16 Threads to the table. It is plenty for gaming and a monster in productivity apps. The AM4 platform as well is much more matured since it's release 6 months ago and is very stable at this point. AMD has also pledged it's support for the platform till 2020, so no motherboard upgrade. It's also slightly cheaper and more readily available than the 8th Gen of Intel.
Motherboard: ASUS PRIME X370 PRO
This Asus board is a tier below its Crosshair Hero board. This board is obviously not as flashy as the flagship x370 board. This board has all the essentials like reinforced PCIe slots, nvme SSD support, dual challenge DDR4 at up to 3200 MHz and RGB support. For the price, this board is pretty hard to beat. The only issue with this board is its colour scheme and hence one could look towards the Strix gaming series while purchasing.
CPU Cooler: COOLER MASTER HYPER212 TURBO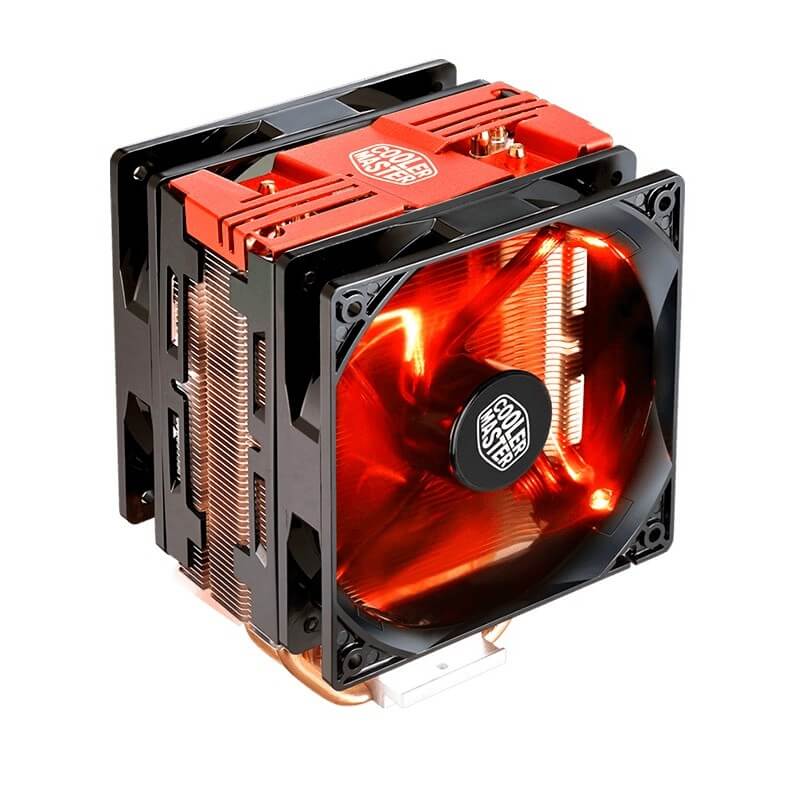 The Hyper 212 line of CPU coolers from Cooler Master is always a solid choice for people looking for solid thermals at throwaway prices. This turbo version comes with Red LED fans. It also has AM4 support out of the box. You could, however, go with the Corsair H100i, or comparable coolers from the competitors, if you want the AIO route.
Memory: CORSAIR VENGEANCE 16GB 3000 MHz DDR4
Vengeance LPX memory is designed for high-performance overclocking. The heat spreader is made of pure aluminium for faster heat dissipation, and the eight-layer PCB helps manage heat and provides superior overclocking headroom. Each IC is individually screened for performance potential. The DDR4 form factor is optimized for the latest  Ryzen AM4 motherboards and offers higher frequencies, greater bandwidth, and lower power consumption than DDR3 modules.
Storage: SAMSUNG 850 EVO 250GB
SSD will act as your boot drive along with installation space for important programs and games. This drive will be faster than the hard drive and cut down loading times. Perfect for both your Prosumer apps as well as games.
Storage: WD BlUE 1TB
For the HDD, we recommend the Western Digital Blue Series which boasts an RPM of 7200. Getting a 1TB variant is recommended, allowing you to partition if needed. This will be your main storage of your steam and origin game backups, movies, work-related backups.
GPU: ZOTAC GTX 1070 AMP CORE EDITION
The GTX 1070 was launched in June of last year and it is one of Nvidia's best-selling GPUs in the Pascal lineup. This card packs the same amount of punch as the Titan X maxwell and comes equipped with 8gb GDDR5 memory. This card can power most upcoming and as well as released titles at 2k @ Ultra settings over 45 fps. Readers could also consider the Vega 56 or The GTX 1070Ti if they have more money to spend.
PSU: COOLER MASTER V750
Seeing as this build might see future upgrades getting a PSU with higher wattage is the key. So, for that sole purpose, the Cooler Master V750 Fully Modular PSU is the one to get. It is an 80+ Gold certified PSU and is also a Tier One which means it of the highest possible quality and one of the most stable PSU out there.
Case: NZXT S340 ELITE
Tempered Glass side Panel – Check. VR Ready Top IO – Check. Great Build Quality and Looks – Check. The Elite from NZXT takes the S340 to a whole new height. This is the perfect case for our build hands down.
Price Chart
have a peek at this site TOTAL : Rs 1,17,715
As a result of different availability on Amazon.com, we had to alter some parts of the build. Rest assured it's in the same ballpark of performance. So this is what we came up with for our International Readers
| | | | |
| --- | --- | --- | --- |
| Component | Product | Price (USD) | Links |
| Cpu | AMD RYZEN 7 1700 | $269.99 | BUY NOW |
| Cpu Cooler | CM HYPER 212 TURBO | $44.99 | BUY NOW |
| Motherboard | MSI GAMING PRO CARBON X370 | $159.99 | BUY NOW |
| Memory | CORSAIR VENGENCE LPX 16GB 3000 MHZ | $196.99 | BUY NOW |
| SSD | SAMSUNG 850 EVO 250GB | $84.99 | BUY NOW |
| Hard Disk | WD HARD DISK 1TB SATA BLUE | $49.00 | BUY NOW |
| Video Card | EVGA GeForce GTX 1070 SC GAMING ACX 3.0 | $434.99 | BUY NOW |
| Power Supply | EVGA 750 GQ | $84.99 | BUY NOW |
| Case | NZXT S340 ELITE | $89.99 | BUY NOW |
TOTAL: $1415.92
There you have it a kickass gaming pc for under 1.20 which can comfortably game at 1440p as well as take care of professional workloads. This PC can also do light 4k gaming as well. It has a solid upgrade path as well. For our Internalional viewers we had to change the PSU as V750 was not in stock on Amazon. The EVGA 750 is a comparable and worthly replacement.