Gigabyte GTX 1080 XTREME GAMING
The time has come ladies and gentlemen. We finally have a picture for the upcoming Gigabyte GTX 1080 XTREME GAMING Graphics Card.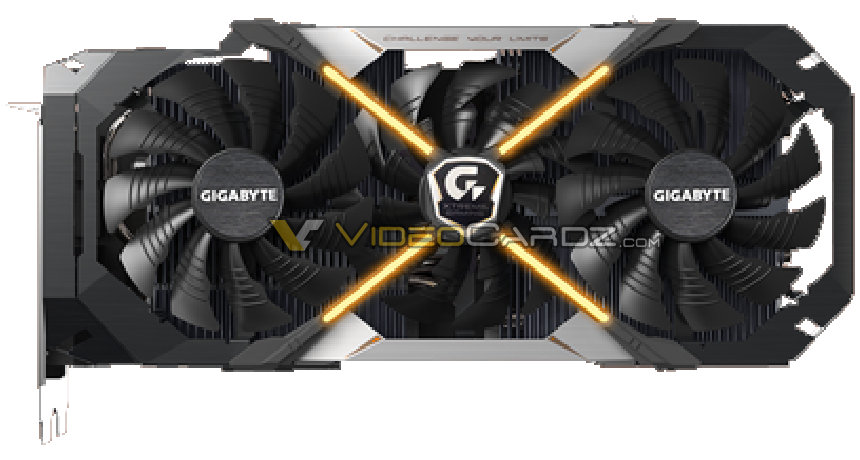 The Card, at first glance, has some noticeable changes. The looks are somewhat different from the typical Windforce cards we were used to. The card features 3-fans, with the middle one being pushed behind the two outer fans.  Accommodation of a three fans  configuration along with the new design is achieved. The illuminated 'X' in the middle is a nice touch and is yet to be known if it'sRGB or not. Here are the pictures from the recent tease:
Also, the card features a Custom PCB. The size is almost same as that of the "Founders Edition", by the looks of it. A Custom PCB will ensure and is needed for the inclusion of high-quality components. Although, we hope this doesn't sky rocket the price.