Press Release
GIGABYTE TECHNOLOGY Co. Ltd, a leading manufacturer of motherboards and graphics cards, has launched the world's first tactical gaming monitor, AORUS AD27QD. Heading into a new market, AORUS is well prepared and confident that the exclusive features on the monitor can give gamers a tactical advantage over their enemies while gaming. And now this amazing display is officially G-SYNC® Compatible.
NVIDIA® G-SYNC® Compatible displays are validated by NVIDIA to bring you smooth, tear-free gaming at refresh rates up to 240 Hz. But if you are not only looking for smooth gaming experience but also looking for a beautiful display with vivid colors, AORUS AD27QD tactical gaming monitor which uses an IPS panel is your best choice.
Evolve your monitor through the internet
AORUS AD27QD tactical gaming monitor is designed with lots of unique features. One of the unique features is to update the monitor firmware through the internet. Today, GIGABYTE has released their first firmware update for evolving your AD27QD tactical monitor to a new level.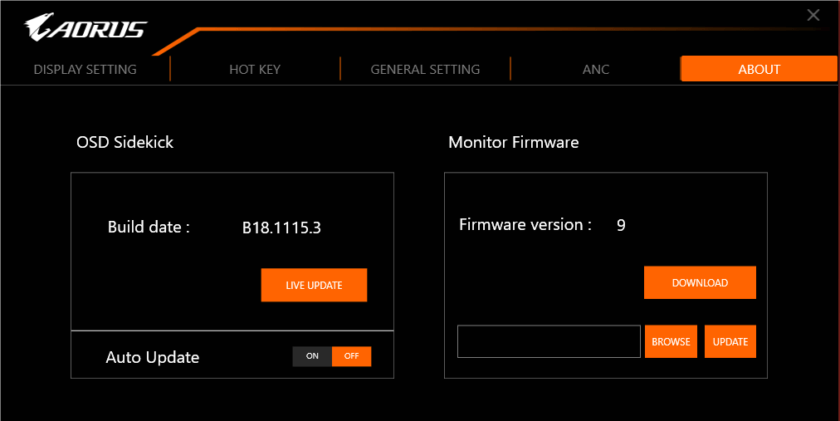 Virtual 4K technology can help your game console (HDMI signal) output 4K resolution on a non-4K monitor. This technology solves the issue of game consoles not supporting 2K resolution. If you don't have this technology on your monitor, you can only choose 1080p resolution with your 2K monitor, which is a big waste. With this technology you can output 4K resolution on your 2K monitor, letting you have better picture quality and a better gaming experience.
Crosshair Evolved. Your aim, your way.
In this update, AORUS officially released a crosshair pack letting gamers to have more choices for their crosshair if they don't want to draw one themselves. With such a variety of crosshairs, gamers can find the crosshair that suits them the most, which helps them aim faster and improve their reflexes.
In the crosshair pack, you can find 4 kinds of basic crosshairs used from a variety of game titles. Are you a CS:GO veteran that can't bring out your best performance because of using a crosshair that you are not used to? Do you love to use round crosshairs from Overwatch but also love to play other shooting games such as APEX Legends which doesn't have one? The crosshair pack can solve all these problems! AORUS delivered 12 crosshairs in this crosshair pack so carrying your favorite crosshair from one game to another is not a fantasy anymore. You can download the crosshair pack and bring out your best performance in the game by using the crosshair you love most now!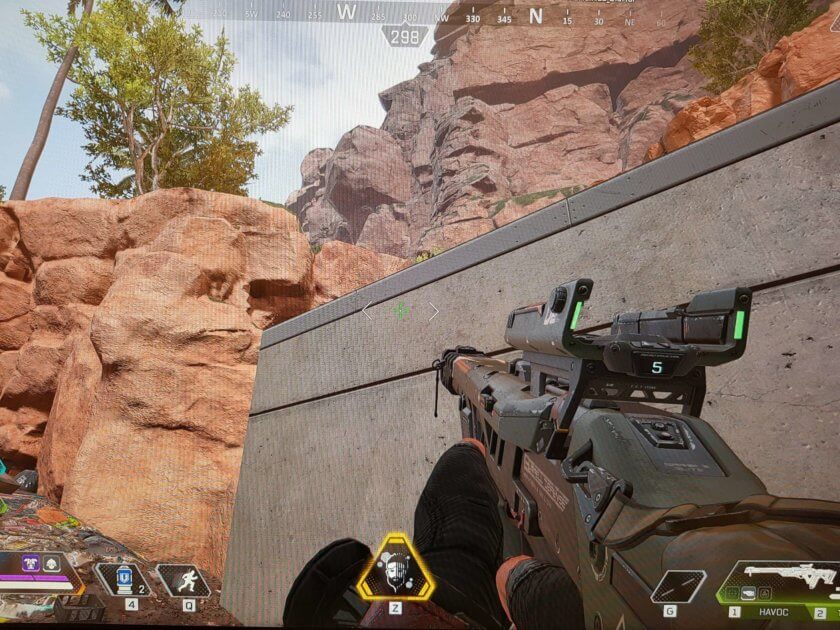 After downloading the crosshair pack, you only need to use the OSD sidekick software to import the crosshair you want into your monitor. Click on the crosshair slot that you want to edit then click the edit icon and you'll open the crosshair edit panel. Click the import button on the panel and choose the crosshair that you want to import and then click save, the crosshair that you chose will be imported into the monitor.
AORUS tactical monitor also has an export function. Click on the export button on the edit panel and you can share your customized crosshair with your friends and create a unique crosshair of your own. Crosshair Pack Download link: https://www.gigabyte.com/Monitors/AD27QD#support-dl-utility
AORUS AD27QD product info:https://www.gigabyte.com/Monitors/AD27QD
For more GIGABYTE products, please refer to the site: http://www.gigabyte.tw