If you haven't yet seen the Cyanide & Happiness shorts, I would suggest you go ahead and do before starting with this review. Because a) they are pretty good and funny and b) you will not be able to enjoy this game without understanding the style and humor of the franchise. This game is made for the fans, and a beginner will not be able to grasp half the references.
AT A GLANCE
GENRE: Adventure, Point and Click
DEVELOPER: Explosm, Skeleton Crew Studios
PUBLISHER: Serenity Forge
RELEASE DATE: 11 Mar 2021
FINAL SCORE: 8/10
With this disclaimer out of the way, Cyanide & Happiness: Freakpocalypse – Part 1: Hall Pass to Hell is a point and click adventure game. You play as coop, as you explore the world of Cyanide & Happiness in your quest to find a prom date. The entire game feels like playing through an interactive Cyanide & Happiness episode, the devs have managed to nail everything – from the way the characters look to the overall aesthetics, voice acting and plot.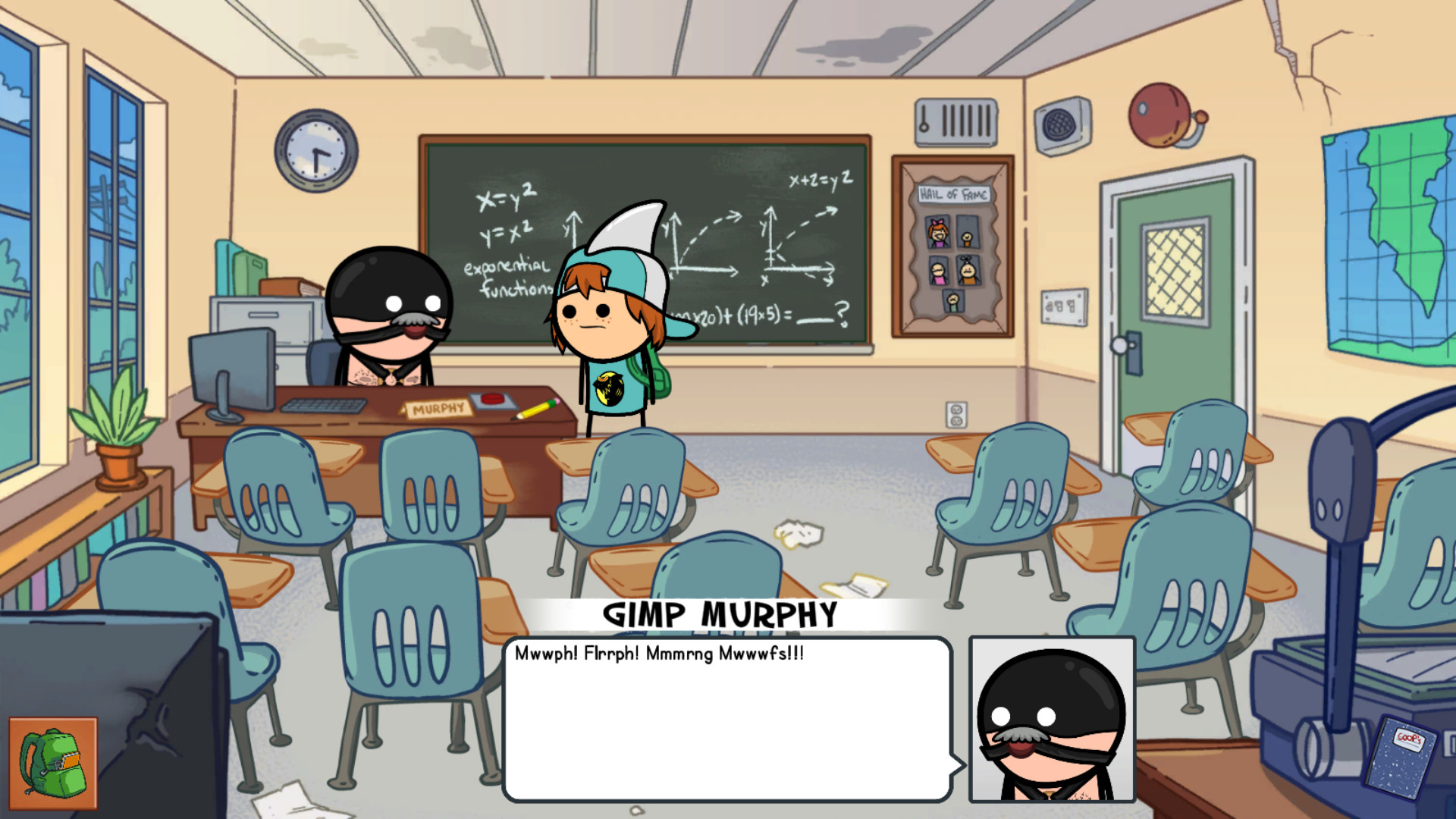 In terms of gameplay, it doesn't do anything revolutionary to set itself apart from other games in this genre, however, you can literally interact with anything you see. From paintings to rubbish, to some random wall clock. You can also customize Coop to your liking, dressing him in a variety of clothing items that you can find.
The characters that you meet are all well done and funny, and always have something quirky to say. It's really important to make sure that the characters in a point and click adventure game are well done, and Freakpocalypse manages to hit the right boxes. Another core pillar of the point and click genre – puzzles, are also well done, although I did find them to be a bit on the easier side.
Visually the game nails the art style of Cyanide & Happiness. From the environments to the characters, down to the smallest details, the developers have done a great job to making the game feel right at home within the Cyanide & Happiness universe.
The story feels like a typical Cyanide & Happiness storyline, and I can't really divulge a lot without spoiling something. That and also this game is painfully short, so I can't really discuss the plot points without inevitably ruining it for you guys. Just be ready to wait for an unsatisfying ending to a rather satisfying plot, I just hope the devs manage to get the other episodes out without a big delay, because this is borderline demo territory.