Press Release
CORSAIR®, a global leader in high-performance gear and systems designed for gamers, content creators, and PC enthusiasts, has recently introduced the new CORSAIR 2000D AIRFLOW and 2000D RGB AIRFLOW small form factor cases. These mini-ITX cases, available in black or white, are specifically tailored for high-performance compact PC builds, providing ample airflow through removable steel mesh panels and accommodating triple-slot full-length graphics cards up to 365mm in length.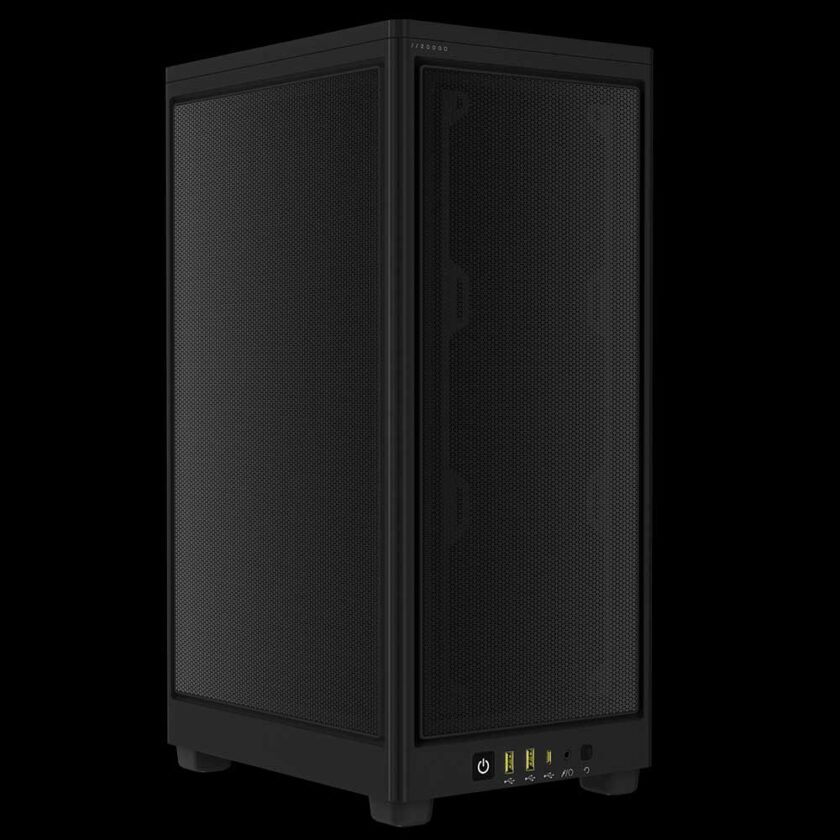 The 2000D Series boasts the ability to support high-wattage SFX-L PSUs and up to 360mm all-in-one CPU liquid coolers, empowering enthusiasts to construct powerful PCs utilizing the most advanced hardware available today, all within a remarkably compact case measuring just 271mm x 200mm. It's a true powerhouse with a small footprint.
Low on Volume, High on Features!
Occupying a mere 24.4 liters of volume, the 2000D AIRFLOW Series offers a space-saving form factor while accommodating top-tier components and their substantial cooling requirements. The removable high-airflow front, side, and roof panels ensure ventilation from nearly all sides of the system. Moreover, the interior maximizes cooling potential, supporting up to 8x 120mm fans and multiple radiators, including a 360mm on the side and a 240mm at the back (dependent on graphics card size). Whether it's the CORSAIR iCUE H150i ELITE CAPELLIX XT Liquid CPU Cooler or a GPU AIO cooler, the 2000D can accommodate demanding cooling configurations.
The 2000D RGB AIRFLOW model comes equipped with three pre-installed CORSAIR AF120 RGB SLIM fans in the front intake, offering ample out-of-the-box airflow alongside vibrant customizable lighting. These slim fans, with a depth of just 15mm, provide additional clearance space for fitting hardware into space-constrained builds. On the other hand, the 2000D AIRFLOW variant ships with a full array of ventilated steel mesh panels, excluding cooling fans, allowing builders complete freedom to configure their preferred cooling setup.
Ready for All Hardware
To support today's most powerful CPUs and graphics cards, the 2000D Series ensures compatibility with SFX and SFX-L factor PSUs up to 130mm in length, including the recently launched CORSAIR SF1000L and SF850L models. This flexibility enables builders to choose a PSU that aligns with their specific build requirements.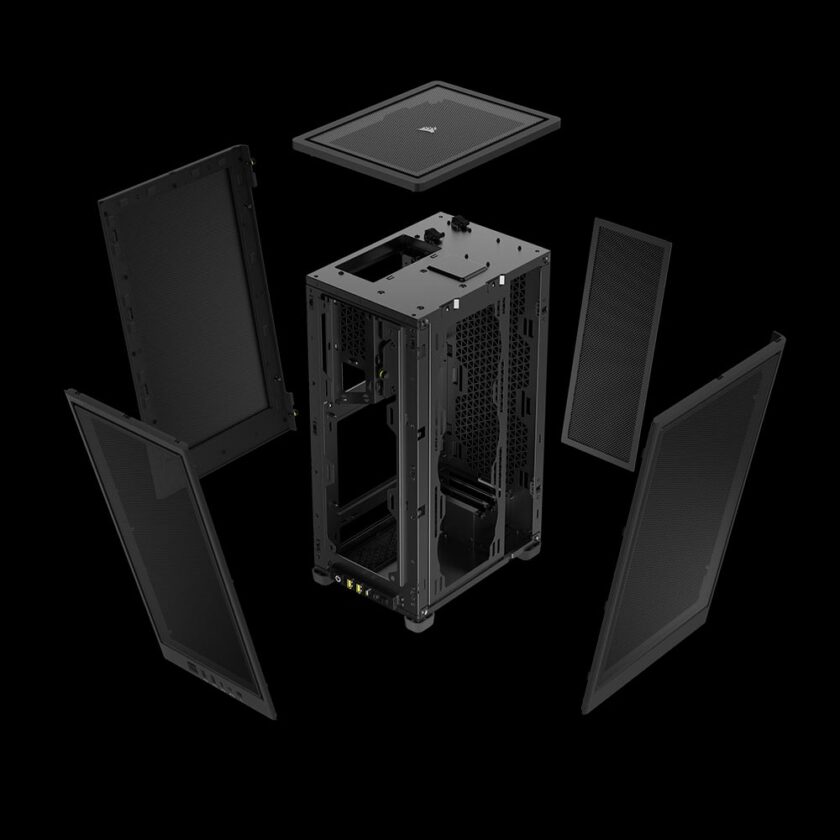 Additionally, the 2000D Series features a modern front panel I/O with connections for a USB 3.2 Gen 2 Type-C port, 2x USB 3.0 Type-A ports, and a 3.5mm headset jack. Internally, there are mounts available for up to three 2.5-inch SSDs, catering to various storage needs.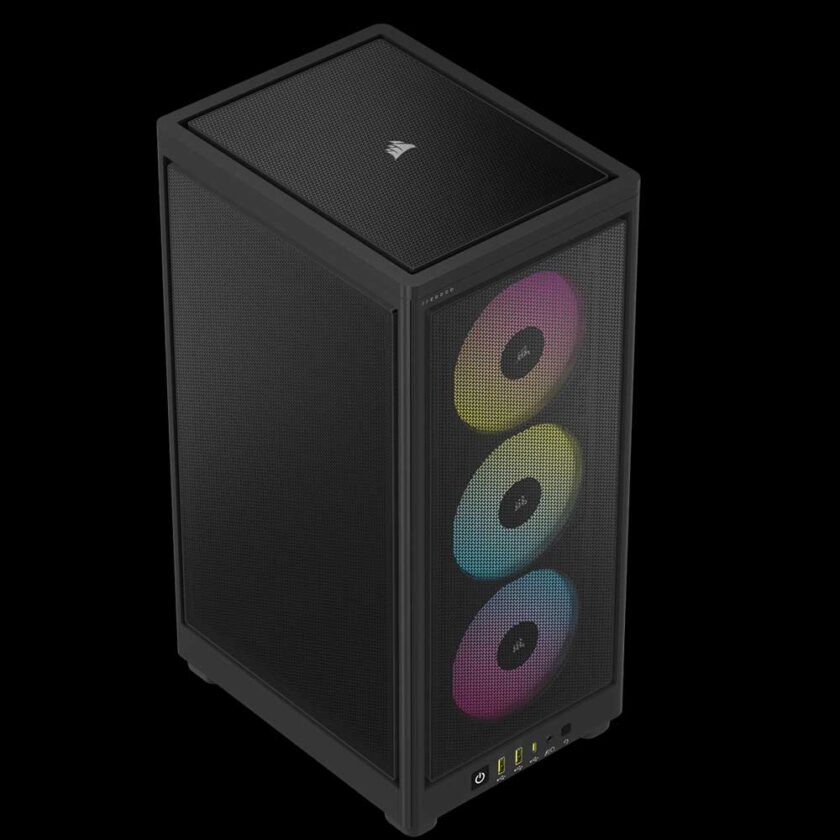 With its iconic design, impressive cooling capabilities, and the ability to accommodate even the most demanding PC hardware, the 2000D Series empowers enthusiasts to construct formidable PCs rivaling traditional desktop setups.