Corsair today announced that they are adding a few more products into their FORCE LS series lineup.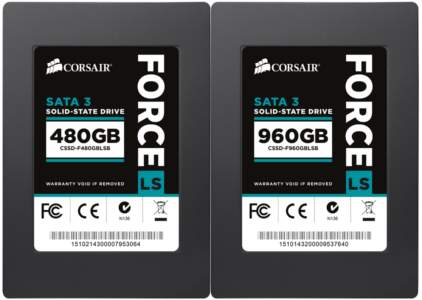 With the addition of new 480GB and 960GB capacities the LS  lineup now boasts of a complete lineup form 60GB to 960GB.
The LS lineup is generally targeted as the entry level customers who wants to enjoy the benefit of a speedy storage subsystem without breaking any world records or breaking the bank.
The average price  of the products as of now is $379.99 and $189.99 for the 960GB and the 480GB with immediate availability worldwide with a 3 years warrnaty, however as always Indian consumers might have to wait out a bit.
Not too much technical info is avaliable about the drives but we are expecting the return of the Phison PS3108 Controller and 19nm TOshiba MLC NAND like the rest of the line up.
We will have more on this as soon as we get info.