Who doesn't know about CES?The Consumer Technology Association every year around the time hosts up the biggest technology trade show attended by around 170,000 people.Reputed tech companies big or small arrives at CES to show off their latest tech and provide knowledge to the world.Obviously, about technology.CES, the next year will be hosted between 9th and 12th of January at Las Vegas Convention Center, Las Vegas, Nevada.
As compared to MWC and IFA we can't expect more about cellular devices here at CES like other brands do but still what we hope to be there are listed below.Major companies like Samsung to Huawei are taking attendance here.And talking about other mobile companies, they really haven't shared much about making an appearance at CES 2018.
SAMSUNG:
Being the hot cake we can expect Samsung to launch their newest GALAXY A8 and A8 Plus sporting a dual front-facing camera of 16 and 8 megapixels respectively just like Galaxy Note 8.The advantage being, you can take crisp portrait selfies and blur the background just after the shot being taken.
Talking more spec wise we get here with A8 a 5.6″ 18.5:9 FullHD+ display where A8 Plus will be shipped with a 6″ FullHD+ display of the same resolution.With a f/1.7
aperture, both A8 and A8 Plus comes with a 16MP rear shooter.Both are run with an octa-core SoC and have a memory of 4GB and USB Type-C.
LG:
As our resource speaks, right before the CES kicks off there will be a press conference by LG on January 8th.According to a report by BusinessKorea LG will reveal their G7 at the trade show which is both not truly accepted by us and even AndroidAuthority.Where we take it in a more constructive manner and hope it to get out of the curtains at MWC, Barcelona, 2018.
Wait, that doesn't conclude that LG won't come up with anything.There's something again.Don't lose your hope fellas.
LG is expected to come up with a new device with of K-series just it did last year.LG K10(2018) might be the upcoming guest with rumored specs like 5.3″ 1080p display and 3GB RAM with 32GB of storage.FM radio in an addition.
Apart from smartphones, big reveals of SmartTVs and smart appliances are in rumors.
HUAWEI: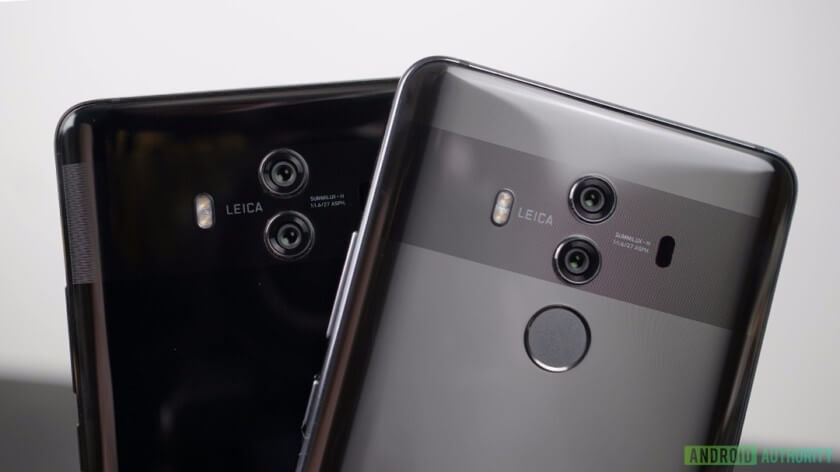 Huawei won't be showing off any of their newest smartphone launches this CES but we expect hearing new details about the Mate 10 Pro destined for the US soon.As we get to know from a recent interview Huawei is going to sell one of their Mate 10 devices, likely the Mate 10 Pro via wireless carriers in 2018.
HONOR:
Won't reveal any devices this CES but the brand has already landed their 7x and View 10 in the US, Europe, and few other markets.
GOOGLE:
We get to know from ChromeUnboxed, CES 2018 is hoping big from Google this time with a standalone booth and hospitality suites.Yes, maybe Google is planning something really big, maybe Chromebook will be joined by the PixelBook with some other gadgets.Some lineups should be foreseen with Pixel 2 smartphones, DayDream VR headset etc.
ASUS:
ASUS working upon the C3O2CA Chromebook is in the rumors and if so, it will be competing with Google's PixelBook.Nothing is confirmed by now but may take a chance.More rumors like it will be sporting a Core m7 processor and 16GB of RAM.Las Vegas can also expect a or two new smartphones this CES.
Major other companies like HTC, Sony, ZTE will be there at CES but they haven't shared any details about what they are revealing or showing off this CES.Which product do you think will be the most eye-catching part of this event?Do let us know in the comment section.