Consumer Electronics Show or CES is here along with its goodies and exciting product releases! We will be covering them all in our CES coverage so stick with us to keep yourself updated about whatever is happening in CES this year.
In this article we will be taking a look at what Corsair revealed to the world.
 Corsair Carbide 100R
First up is the Carbide 100R,the new budget level offering from Corsair.
Coming in two flavors the Carbide Series 100R and Carbide Series 100R Silent the case offers new spin to the low end segment where elegant looks are given more preference over sporty styling.
The 100R comes with a side panel window and top cooling vents while the Silent version has a solid side panel and Sound damping to reduce noise.

Specifications
Tool-free mounting of hard drives and optical drives
Dual USB 3.0 front panel ports
Direct airflow path to top GPU
Plenty of room for large graphics cards and power supplies
Cable routing channel behind motherboard tray
Up to five fan mounts : Front: 2 x 140/120mm,Top: 2 x 120mm,Rear: 120mm (included)
Two 5.25″ drive bays
Four 3.5″/2.5″ drive bays with trays that support hard drives and SSDs
Seven expansion slots
Supports ATX, Micro ATX, and Mini ITX motherboards and ATX power supplies
The cases are priced at  $49.99 for the standard and $59.99 for the silent version.
Corsair HX 1200i
Next up is a new addition to the HXi PSU series : HX 1200i
The PSU comes with an 80Plus Platinum certification among other things which includes Corsair Link support,140mm fluid-dynamic-bearing fan etc.
Specifications
1200 watts
80 PLUS Platinum efficiency
Fully modular DC cable set
100% Japanese electrolytic capacitors rated at 105°c
Zero-RPM fan mode for virtually silent operation at low and medium loads
Corsair Link support for monitoring efficiency, voltages, power output, temperature, and fan speed plus user customizable setting of rail modes and fan speed.
Fluid dynamic bearing fan
Continuous power rated at 50° Celsius
7 year warranty
Price is expected at around 270USD
Neuron Series XT SSD
coming to the storage side of things we have the Neuron XT series of SSD's which bring Enterprise level features to the desktop segment.
Coming in 240GB and 480GB and 960GB the SSD is suitable for different  type of uses.
Weirdly enough the pricing info list the the drives at 256 GB,412GB and 960GB :"Neutron XT 256GB is priced at a MSRP of $149.99, the Neutron XT 512GB at $269.99 and the Neutron XT 960GB at $539.99"
Corsair H100i GT Cooler and HG10 N780 GPU Cooling Bracket
Coming to the Cooling side of things, we have two important release form Corsair till now
First is the H100i GT,a new entrant on the 280MM AIO lineup with new block and pump(presumably).
The specification list will take care of the rest
140mm x 322mm x 27mm aluminum radiator
Two SP140L 140mm high static pressure fans
Corsair Link support for customization and monitoring
Sleeved wide diameter, low evaporation rubber tubing
Support for Intel LGA 115x, 1366, 2011 and AMD AM2, AM3, FM1, FM2
5-year limited warranty
MSRP: $129.99
Next in line is HG10 N780 GPU Cooling Bracket
Although this might be a little late for it but i will assume Corsair had good reasons to introduce the HG10 N780 GPU Cooling Bracket in CES 2015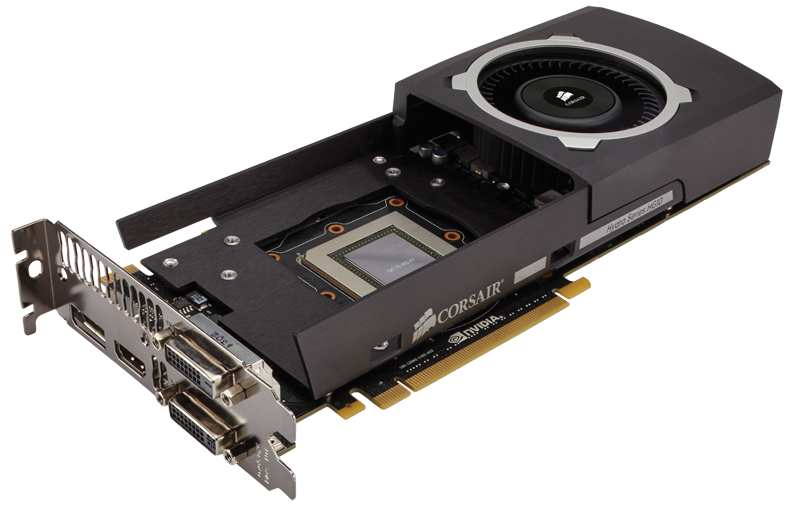 A quick look at the specification tells us it is somewhat relevant for people who wants to keep on running their GPU's for a lifetime.
Allows any Corsair Hydro Series CPU cooler to be attached to and cool NVIDIA GeForce GPUs
Compatible with reference NVIDIA® GeForce® GTX™ 770, GTX 780, GTX 780 Ti, Titan and Titan Black graphics cards. See corsair.com for a full compatibility list
Reduces GPU temperatures by up to 45° C
Allows most GPUs to automatically reduce stock fan speed for quieter operation
Cools the main GPU processor, VRAM, and VRMs
2-year limited warranty
MSRP: $39.99
both will be available form February onwards
Flash Voyager Slider X1 and Flash Voyager Slider X2 and Flash Voyager GS and GTX

Last but not the least is Corsair's legendary series of USB 3.0 flash drives.
We have a few new entrants to the lineup and a new addition to an existing lineup with a few more upgrades.
First the new entrants
Flash Voyager Slider X1 and Flash Voyager Slider X2 coming with a capless design and USB 3.0 interface both drives boasts of read speed upto 200MB/s.
The X1 comes in sizes of 16GB, 32GB, 64GB, 128GB, and 256GB while the X2 comes in 16GB, 32GB, 64GB and 128GB.
Both the drives comes with a 5 year warranty.
next up is the Flash Voyager GS and GTX
More focused towards rough and heavy usages the GS series boasts of read speeds of up to 260MB/sec and write speeds of up to 105MB/sec and comes in 64GB, 128GB, 256GB or the new 512GB capacities.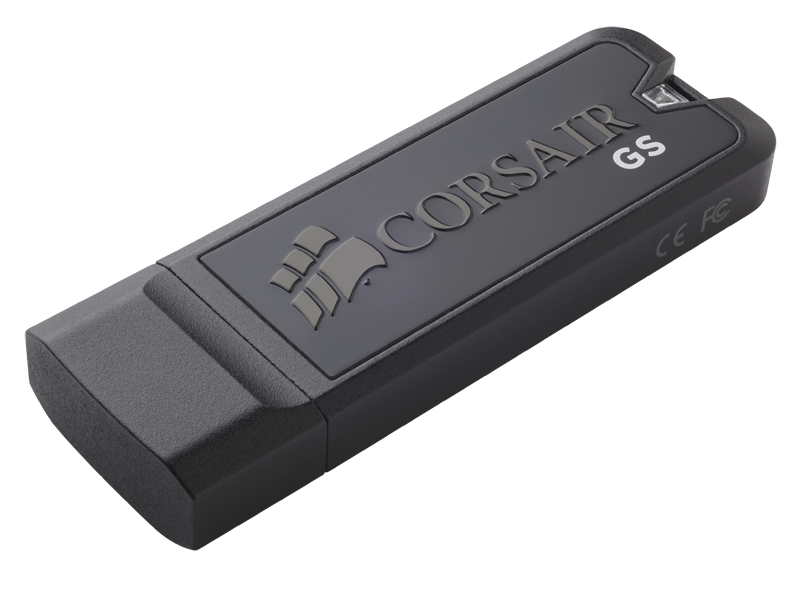 And then we have the Flash Voyager GTX,the flagship falshdrives form Corsair which boasts of read speeds of up to 450MB/sec and write speeds of up to 200MB/sec thanks to its on-board SSD data controller.These drives comes in capacities of 128GB or 256GB .
That's all for today, we will keep updating this post as ans wehn new products comes up during CES 2015.
Stay tuned for more news!