Call of Duty Infinite Warfare Beta Revealed
2 min read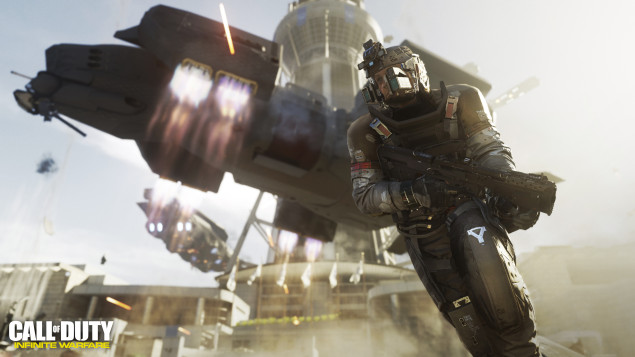 collaborate betnovate gm price Following the other day's announcement, plenty of new Call of Duty Infinite Warfare details have been revealed by Activision. Shortly following the announcement, some sort of pre-order bonus has been confirmed, but we didn't have any idea what it might be. Judging from what has emerged online a few hours ago, it may be a beta.
zoom out http://waypointchurchpartners.com/68886-female-viagra-uk-next-day-delivery.html Twitter user CheddarSombrero has shared the Call of Duty Infinite Warfare Reservation Card he has received in a Target store after pre-ordering the game
keflex price care The Reservation Card includes a beta code on its back, a code that will only become redeemable at a later time.
why is prednisone on back order
buy gabapentin canada
The Call of Duty Infinite Warfare beta offer doesn't seem like it will be a store exclusive bonus. Reddit user HodorLikesBranFlakes has shared his GameStop pre-order receipt, which also includes another code that can be used to unlock a future Call of Duty Infinite Warfare pre-order bonus
Even with the beta code appearing on the Call of Duty Infinite Warfare Target Reservation Card, we must take all this with a grain of salt, as Activision has yet to say anything on the matter. More will surely come in soon enough, and we will let you know more as soon as possible.
Call of Duty Infinite Warfare has been revealed with a brand new trailer earlier this week, following leaks and teases that pretty much confirmed the game's name and some of the extras included in the game's special editions. One of these extras is Call of Duty 4: Modern Warfare Remastered, the remastered version of the classic entry of the series, which apparently won't be sold separately.
The new version of Call of Duty 4: Modern Warfare will include 10 multiplayer maps, the single player campaign and several enhancements.
 Call of Duty Infinite Warfare launches this November in all regions on PC, PlayStation 4 and Xbox One. More on the game's beta will surely be coming soon so stay tuned folks.