The BlackBerry Classic is still rolling out to some countries, but today we're getting a look at the company's next big phone. The long-rumored Rio leaked this morning with a handful of new photos on Thursday, courtesy of BlackBerry-focused blog N4BB.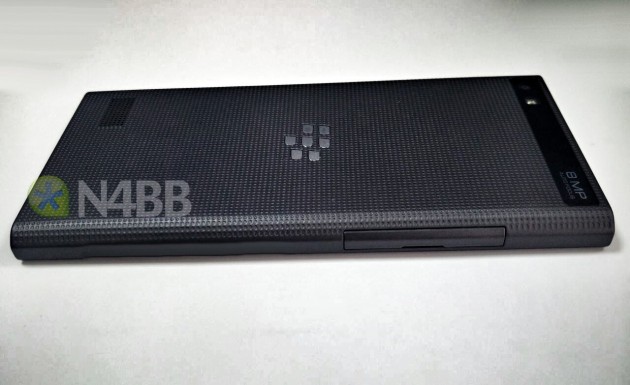 As expected, the new device is a pretty close follow-up to the Z3, an all-touch phone targeting developing markets. The BlackBerry Rio reportedly packs a 5-inch 720p display, a 2800mAh battery, a dual-core 1.5GHz processor, an 8-megapixel rear camera, a 2-megapixel front-facing camera, 2GB of RAM and 16GB of storage with microSD support. That's a solid upgrade over the Z3 when it comes to hardware, though the it doesn't look like the company changed much on the design side of things.
The Rio looks like a pretty standard slate with slightly rounded edges and an industrial design. We do like the new textured back, which should offer a better grip compared to the Z3. We're also expecting a white version of the device alongside the black one pictured above.
It's unclear exactly when the BlackBerry Rio will launch, though N4BB suggests it could hit stores in April or May after an announcement next week at Mobile World Congress. As for a price, N4BB is expecting a budget-friendly device somewhere around $200 or less.
Source: N4BB