ASUS Republic of Gamers (ROG) has announced the latest addition to its semi-ambidextrous ROG Strix Impact series, the Strix Impact III gaming mouse. This iteration is specifically designed to cater to FPS gaming enthusiasts, packing essential features for a seamless gaming experience. The mouse has been ergonomically optimized to accommodate all types of grip, and the newly introduced design boasts a significant weight reduction, dropping from 79 grams to 59 grams, thus enabling swift maneuverability.
The Strix Impact III is equipped with the ROG Paracord and 100% PTFE mouse feet, which ensures softness and flexibility, allowing for smoother glides. Additionally, the mouse is equipped with a unique mechanical button-tension system that enables instant button actuation, while the specially contoured recesses on the L/R buttons enable players to hit the perfect spot with every click.
To enhance precision, the Strix Impact III features a built-in 12,000-dpi optical sensor with a best-in-class 1% CPI deviation, which can track every mouse movement with unmatched precision. Overall, the Strix Impact III is an ideal choice for gamers seeking to optimize their FPS gaming experience.
Lightweight Mobility
The Strix Impact III maintains the semi-ambidextrous shape of its predecessors, while also being slightly longer to accommodate various grip styles, including palm, claw or fingertip. Furthermore, the mouse's newly designed internal structure utilizes a hollow design that reduces weight significantly, resulting in a mere 59-gram weight. This lightweight build enables players to carry out swift swipes and movements effortlessly, making long hours of gameplay more comfortable.
Accurate Aim
The ROG Paracord and 100% PTFE mouse feet contribute to a smooth and precise gaming experience by minimizing snags and drag. The mechanical button-tension system has zero-gap between the buttons and mouse switches, resulting in near-zero click latency. Furthermore, the L/R buttons are specifically contoured to allow users' fingers to naturally settle into the sweet spot of the micro switch. The 12,000-dpi sensor boasts an impressive 1% CPI deviation, 1000 Hz polling rate, and tracks at up to 300 ips with maximum acceleration of 35 g, providing rapid response and precise control.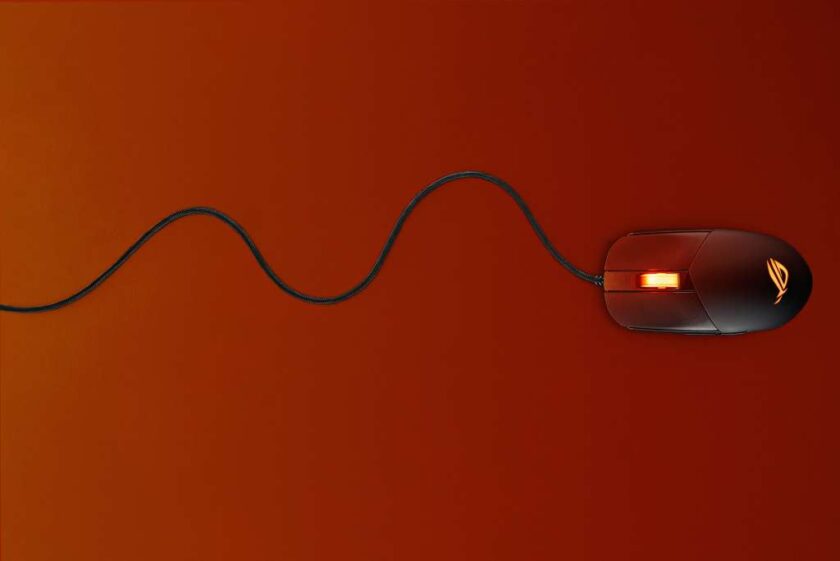 The ROG Micro Switches utilized in the Strix Impact III have a lifespan of 70 million clicks and feature a gold-plated electro-junction to enhance their durability. Each switch is manufactured according to rigorous ROG standards to ensure that the force deviation remains within +/- 5 gram-force, resulting in a consistent click feel. The ROG-exclusive push-fit switch socket design makes it simple to swap compatible 3-pin mechanical switches, enabling users to customize the operating force and feedback to suit their preferences or replace worn or damaged switches.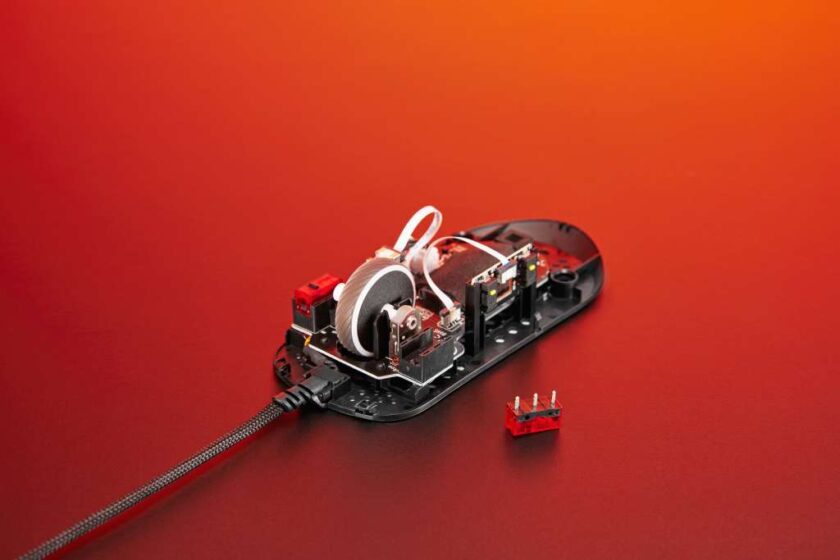 Eco-friendly packaging
As part of ROG's commitment to creating a sustainable future, the packaging of ROG Strix Impact III has been designed to consist of only 1% plastic material.
Availability & Pricing
The Strix Impact III is priced at an MRP of Rs. 5,999 and will be available from April across authorized ASUS stores, partners and major online stores.