[nextpage title="Asus Presents The Asus OC India Tour"]
ASUS India organised the first OC India Tour on February 27th in Kolkata, at the Kenilworth Hotel.  Attendants were shown ASUS's current lineup as well as treated to a live LN2 session by some of the top overclockers in the world, Shatul "Toolius" Durlabhji, Amey "Amey" Gokhale, Hazzan "Hazzan" Jadid and our very own Sumon "0p71mus" Pathak.
The Asus OC Tour featured the following activities:
ASUS Products: Latest ASUS Products presentation by Mr. Vinay Shetty (Regional Director)
Workshop: Overclocking classes for amateurs headed by seasoned overclockers like Hazzan , Amey and Toolius (Ideal for first time overclockers)
Overclocking Competition : Overclocking Competition for event attendees
[nextpage title="Presentation"]
The meet kicked off with a small presentation on the history of ASUS.
Why ASUS ?
"Because ASUS has the most stable and reliable motherboards that are built for overclocking." -Toolius
This was followed by an update regarding ASUS's latest offerings. The main purpose of the presentation was to get everyone a look at some of ASUS's innovative products like the Asus Taichi, which has displays on both sides, the Asus Chromebit which is a small micro-desktop that brings cloud-based tools and services to any display at a very low price featuring a quad core CPU and 2 GB of RAM, the S1 LED projector a pocket sized projector weighing at 500 gm and the AC 5300 which we recently reviewed along with their latest products in the motherboard category including the new additions to the TUF and ROG series.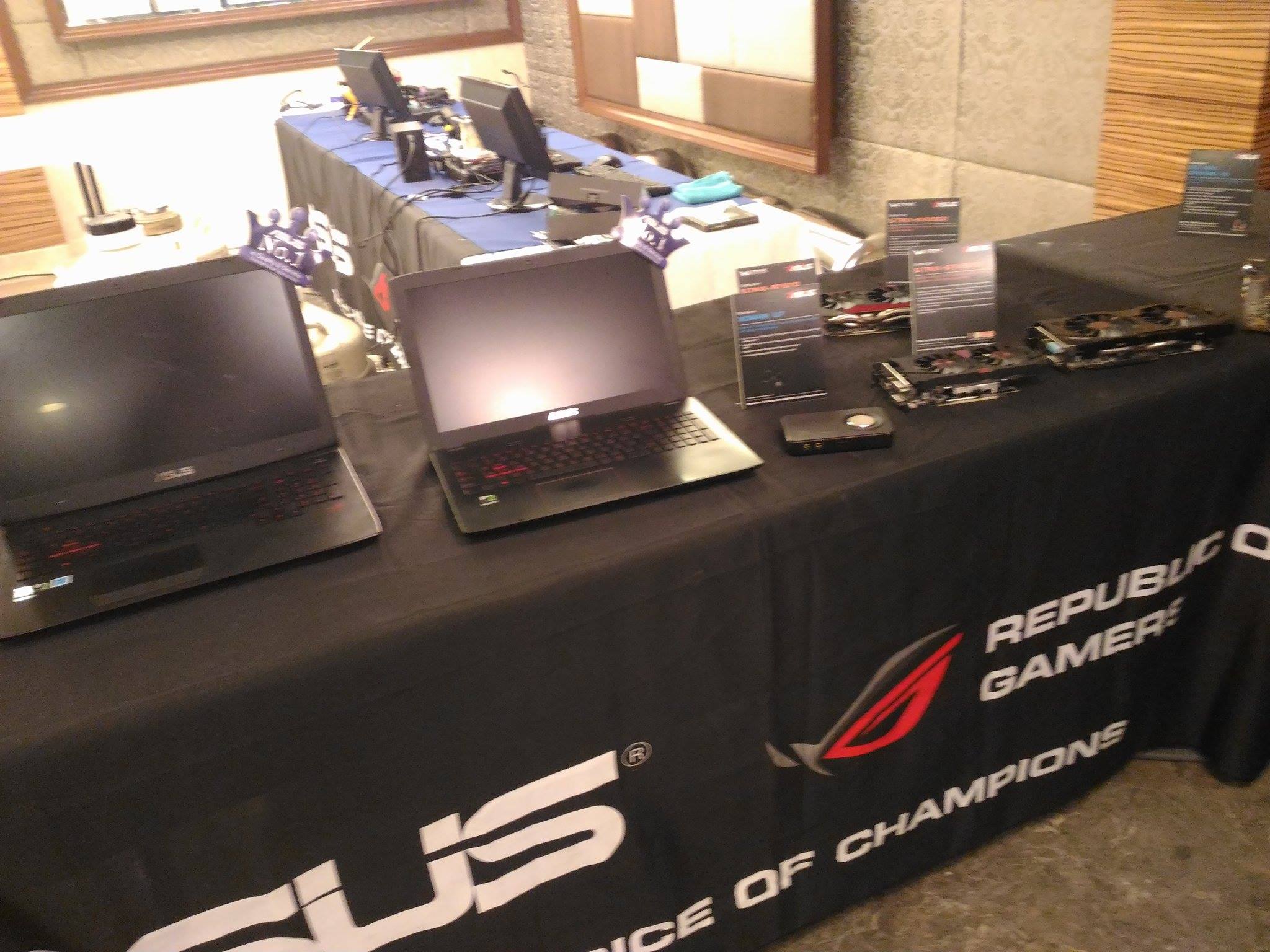 Asus is Taiwan's HP and Apple rolled into one. It is the No. 1 seller of notebooks there, but its laptops win for their performance, reliability, and style, not their discount prices. ~ The Fortune Magazine
Asus managed to grab over 4326 awards in 2014 alone with 315 awards for design and are currently
ranked no 1 in the green 500. They have shipped over 500 million motherboards, that's enough to circle the earth 4 times.
The presentation was followed by a Q&A session in which Mr. Vinay Shetty – Regional Director, ASUS India answered the various questions that the participants had regarding the products.
[nextpage title="The LN2 Session"]
After a brief lunch break it was time to get down to business, the main attraction of the day : the LN2 overclocking session by Overclocking legends Shatul, Amey, Hazzan and Sumon.
Hazzan and Shatul were on a Intel 6700K CPU running on a Maximus VIII. Sumon and Amey were on an AMD FX 8370 and Crosshair V Formula Z.
Shatul and Hazzan managed to reach 6.1 Ghz stable on their system.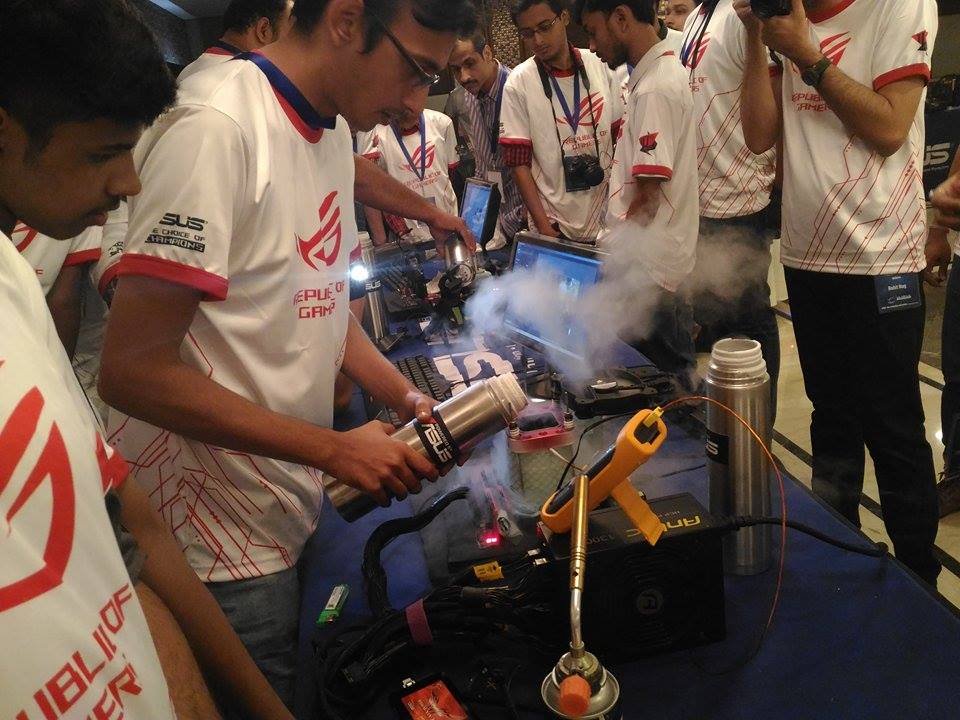 While Sumon and Amey reached 7 Ghz stable on theirs.


They also offered OC tips and explained the basics of LN2 overclocking to the excited ad enthusiastic crowd that had gathered to see the masters work their magic. The entire session was very informative and great fun for aspiring  overclockers from India.
[nextpage title="Overclocking Competition "]
Overclockers also got the opportunity to compete for some prizes. ROG Maximus VIII Hero motherboards and Intel i5-6600k processors were used for the competition.
The overclockers were given a simple set of rules, CPUs were allowed upto 4.5 Ghz and rest of the hardware like memory and OS were also open for tweaking. Overclockers had to run two benchmarks, Intel XTU and Cinebench R15 and save the results within 15 minutes and the winner would be decided by getting the average score of these two.
After an intense hour of Overclocking from all the teams, the first prize – a brand new Maximus VIII Ranger went to Arijit "Geekjit" Guha while duo clockers Aritra "Chaz" Das and Arkaprava Biswas got the second prize, a B150I Pro.
This event was the first of its kind in Kolkata and to give aspiring 
Overclockers
 a platform like this where they can meet the veterans and test their skills is why Asus is one of the top brands in the world right now, to them this is more than just a business. They are in this field to push the industry forward and to keep on improving the 
consumer
 experience. We at TechArx, heartily thank Asus for making such an event possible.
Till we meet again, this is V0latile, signing off.