AMD is about to completely revamp the software related to its graphics hardware and drivers retire the Catalayst Control Centre, downloaded more than one billion times since its launch in 2002. From November 2 it will be replaced by the slick new Radeon Software Crimson, which aims to make it easier to access and configuration experience for users, with a new design, a new interface and a faster start. In comparison with the Catalyst Control Center the old software takes less than 8 seconds on average to start, while the new drivers will take just 0.6 seconds.
What was once known as the AMD Catalyst Control Center (CCC) has been completely redesigned, now called Radeon / FirePro Settings and contains new functions (Game Manager, Video Quality presets, Social Media Integration, Simplified setup and EF System notifications tab ) in a modern interface and simple to use.
Radeon Sofware's new control panel, which they are calling Radeon Settings will be a ground-up redesign for AMD, with the company ditching the entire Catalyst .NET codebase. In its place AMD has built a new control panel from scratch based on the QT framework.
Radeon Settings also lets you create individual graphics profiles for your games, so you can enable, specific settings in certain games but not others. Individual game profiles are nothing new, but Crimson adds a very interesting twist: Unique OverDrive settings for individual games , you can now configure the game's profile to kick in overclocking on that title only instead of relying on a single universal profile.
The System tab displays all the information about your PC, in depth.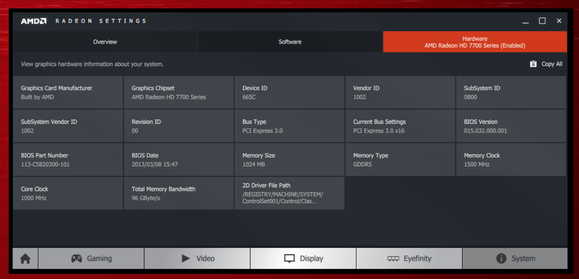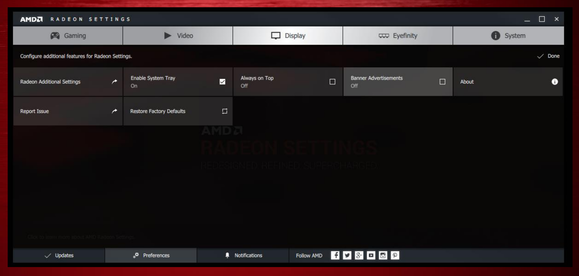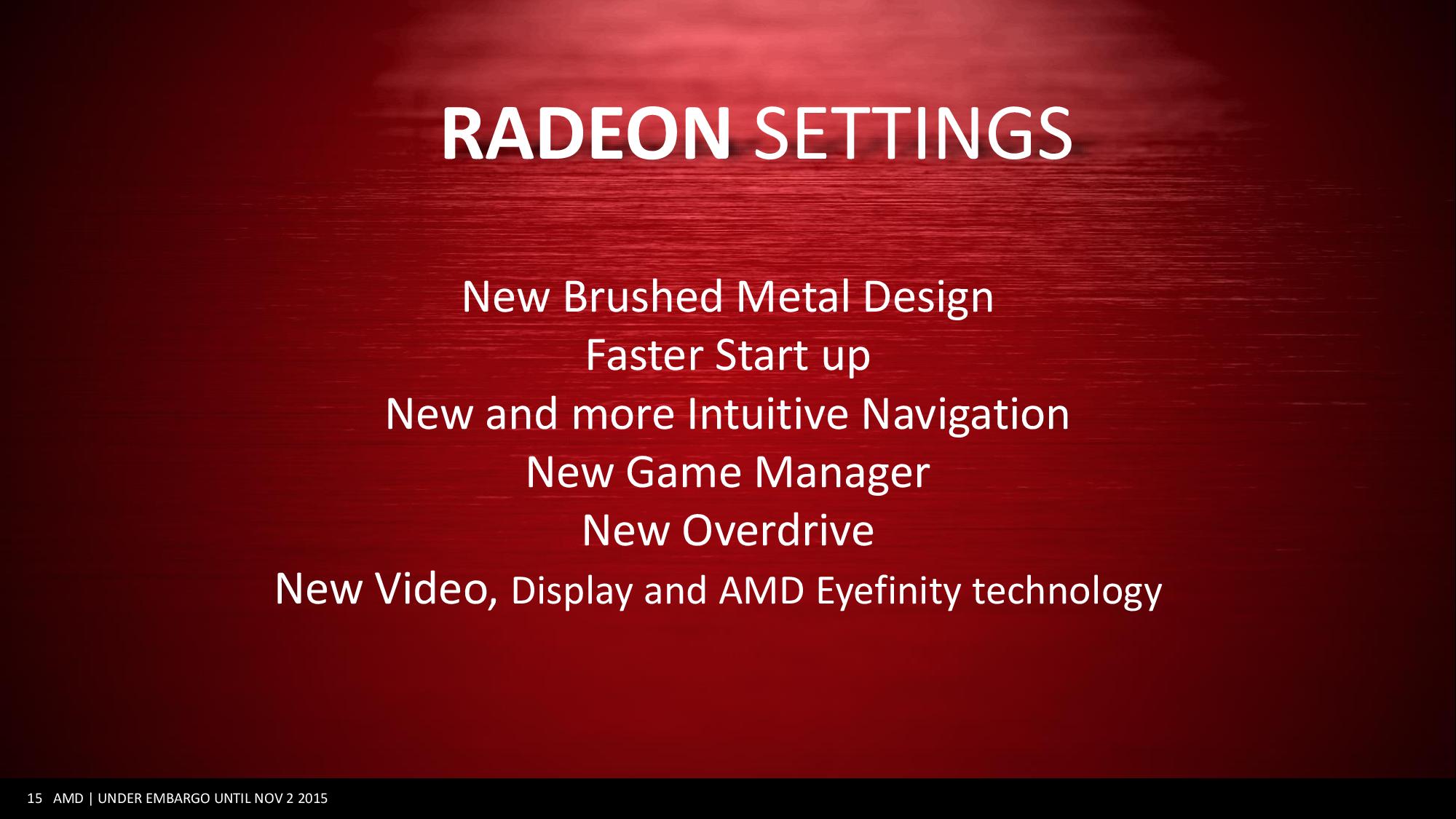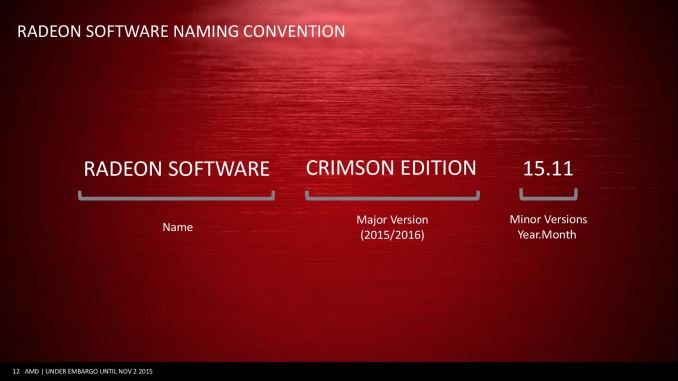 AMD has also confirmed that it will  fact release major drivers like last year's Omega and this year's Crimson each year going forward, and each will be named after a shade of red.
The Radeon Software Crimson Edition will be available for download later this year, more details will come in the coming weeks.