AMD announces CPU Road map for 2016-17; new CPU lineup and socket detailed.
Apart from the announcements in their graphics portfolio AMD has a lot to say about their cpu lineup.
Firstly, they are projecting a higher IPC increase(upto 40%) in Zen Cores than the previous Dozer family.
Zen the brain child of AMD's own Jim Keller is said to be AMD's last chance at gaining a respectable position after their near failure on the CPU arena.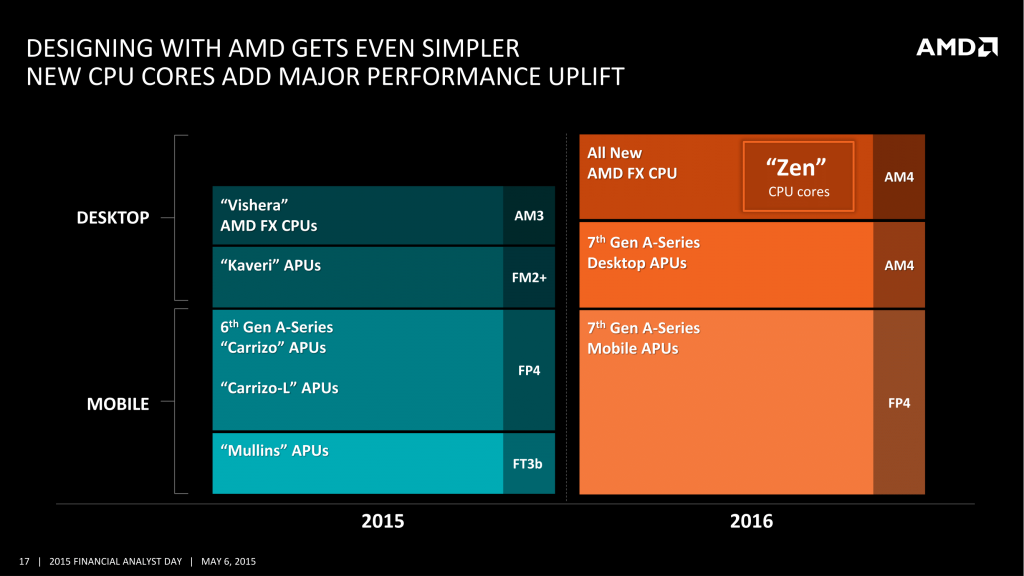 With Zen AMD is expecting a 40% IPC increase and a new socket called AM4 which will also support DDR4. One good thing to note will be that the socket will be used by the whole lineup so that when AMD releases new products in the Zen family the upgrading and implementation would be much simpler.
Finally, AMD's roadmap for Zen over 2016-2017 calls for further improved Zen cores called as "Zen+". Though the biggest transition comes from Dozer to Zen with an huge projected IPC increase.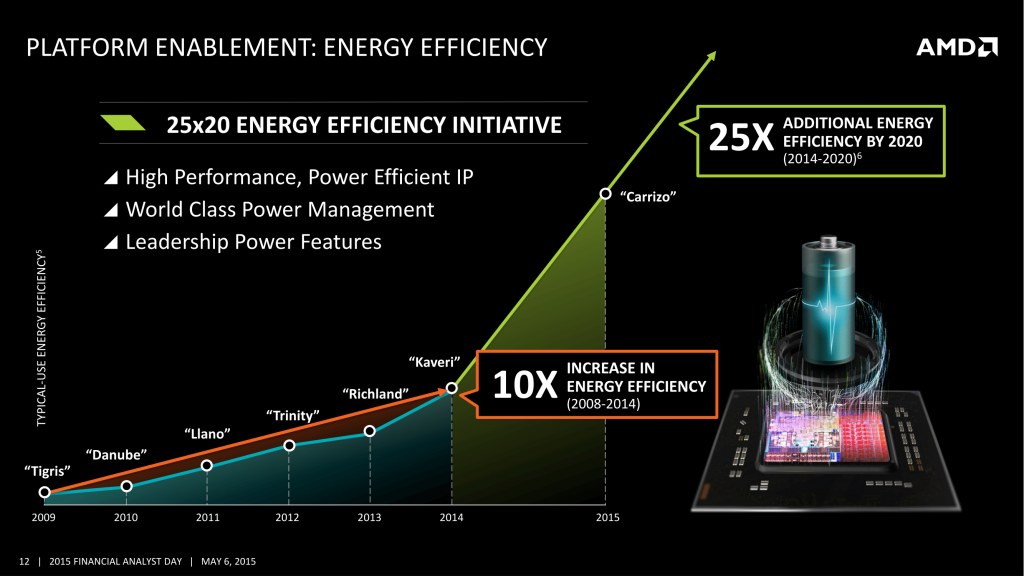 How ever its still early to predict anything about the single threaded performance. After chasing a lower-IPC/higher-clockspeed strategy in an attempt to do something different, this move to an higher IPC is arguably for the better. That said single-threaded performance is a combination of IPC and clockspeed, so to be competitive AMD needs to push considerable clock-speed. Which is something they are not disclosing at this moment.
Finally, it should be noted that the road map speaks nothing of the sky bridge. CEO Lisa Su has commented that AMD has decided to change their focus away from Skybridge based on customer feedback since they didn't need socket compatible solution.
However given the fact sky bridge was an 20nm product and since the 20nm production were underwhelming it is more likely it was downplayed in favor of 14nm.
The other thing that was notable missing was any mention of CAT cores. Zen seems to be AMD's all in solution from now on.