The consumer market for VR headsets and their supported software is starting to peak. Thanks to Oculus Rift and HTC Vive's success, the space for Virtual Reality devices has gained a lot of much-needed attention. This may be the perfect time for Xiaomi to step in with something of their own. A wild rumor has appeared, and it says Xiaomi is ready to announce a VR headset imminently.
Xiaomi to Announce Their Very Own VR Headset With Plenty of VR Content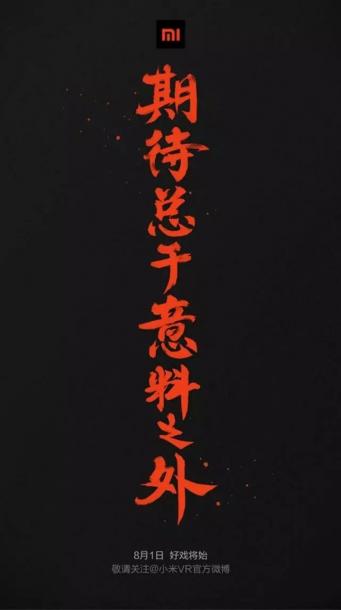 After HTC Vive and Oculus Rift paved the way for VR devices to set up shop in the consumer electronics market, other companies are now finally stepping in. Chinese electronics giant Xiaomi has been on a role this year. With a quite a lead in the market now, they're ready to announce their own VR headset, on August 1st.
Oculus Rift was released earlier offering quite a lot seated position experiences. With the ability to play most video games in VR mode, it's definitely the go-to VR  headset for newcomers. Meanwhile the HTC Vive is a step above. The Vive offers an interactive room-scale experience with a bunch of interactive games. It also offers seated experiences should you prefer that. But both these devices are quite expensive for the non-enthusiast consumers. At $599 and $799 respectively, the investment for buying a Rift or Vive is huge.
This maybe the biggest chance for Xiaomi. With the Sub $500 market open for business, and seeing the Chinese tech giant's reputation for quality products at low prices, we can expectations for a good product. Xiaomi VR is reportedly launching with a lot of content so that you won't get bored. We are also thinking that it can be a design similar to  Samsung's VR headset. It's interesting if the device will require a Xiaomi smart phone, or maybe it can be a standalone VR headset of its own.