With innovation and technology today, it is essential for businesses to find ways to transform into digital organizations now more than ever. To better serve customers, employees, stakeholders, and partners in a more personalized and proactive way, companies must adapt to the changing landscape of business operations. In the always-on world of business today, organizations are increasingly relying on advanced technology for organizational collaboration and innovative solutions. This technology can promote customer loyalty, fuel growth, and sustain future-proof operations. As a result, traditional customer service and support operations are undergoing a complete revolution.
As part of the emerging Fourth Industrial Revolution, new innovation offers solutions to create more streamlined and connected business operations. In the past, customer service call centers were on an island inside an organization. Traditional contact centers were often siloed organizations cut off from other departments and business operations. Modern call centers rely on powerful software connecting a network of remote customer service agents. However, contact center operations are still separate from other aspects of the business in many situations.
Thanks to innovative ServiceNow integrations, cloud contact centers are becoming increasingly streamlined. ServiceNow integrations allow customer service agents to work within one intelligent platform to access customer information, collaborate with other departments, and provide a better customer experience. Let's take a closer look at the benefits of a ServiceNow call center.
ServiceNow Integration
Through ServiceNow integration, cloud call centers can extend omnichannel capabilities. ServiceNow is a powerful business tool driven by artificial intelligence innovation that allows organizations to automate and consolidate a wide number of requests, processes, services, and workflows across all departments. When integrated into cloud contact center software, the ServiceNow platform can eliminate the barriers that prevent cooperation and collaboration. Customer support agents can see the entire customer record to get a better understanding of their history with the company. ServiceNow integration brings together the data and information from all departments to paint a complete customer service picture.
Digital Transformation
ServiceNow call centers allow agents to access detailed customer information from all aspects of the organization. Agents can view information like call histories and announcements in customer tickets that can help improve efficiency and lead to greater digital operations. The technology combines call center capabilities with IT service management and customer service information to elevate the level of customer support and digitally transform the customer experience. With all information integrated into a single platform, ServiceNow contact centers help companies realize their goal of streamlining operations with a more efficient, digital organization.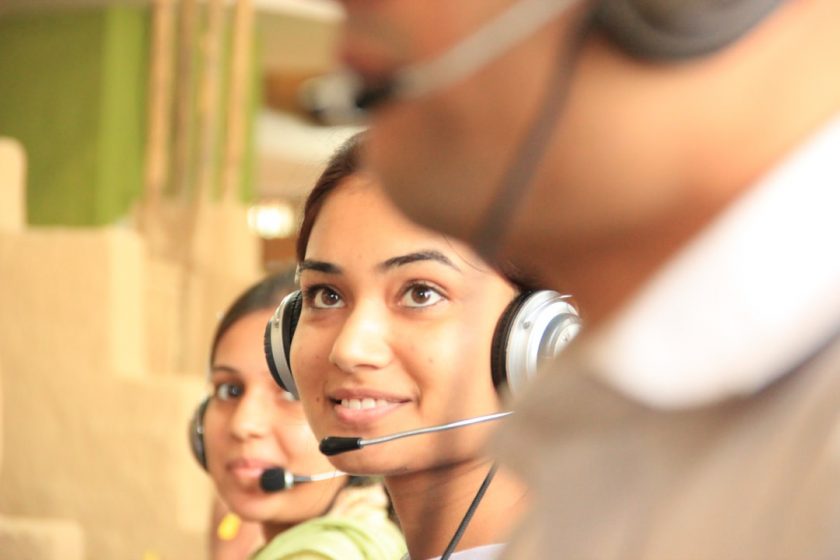 Omnichannel Capabilities
While customer support still relies heavily on phone operations today, new capabilities allow customers to connect with businesses through other channels such as email, live chat, social media, SMS, and mobile apps. Powerful call center software provides numerous communication channels for agents and customers. Additionally, conversations can be transferred among various channels if needed. With ServiceNow integration, call logs and histories are preserved in one infrastructure so that agents can access the complete customer journey and contact history.
Increased Customer Satisfaction
While ServiceNow integration streamlines workflows and improves productivity and efficiency, one of the biggest benefits is enhanced customer experiences. When customers are routed to the best resources and departments, they can get better quality responses and have their inquiries and issues resolved with improved satisfaction. Additionally, as ServiceNow technology brings together complete customer records, agents can assist customers in a more timely manner to allow for faster answers and resolutions. ServiceNow contact centers can expedite customer support operations and bring data and information to the forefront for increased customer satisfaction.
ServiceNow contact centers help companies eliminate segregated operations to improve operational collaboration and create a digital transformation. With ServiceNow integration, a cloud contact center offers more efficient operations and better-informed solutions.