Retail might seem like a dying breed to many of you, with Steam and its sales, but to retail box collectors(like myself) and people with poor internet speeds, retail still holds a special place in our hearts.
Below are some of the hottest upcoming retail releases for PC, PlayStation 4 and XBox One.
We recommend GamesTheShop for retail purchases here in India, for their special and exclusive pre order bonuses. Who doesn't want cool merchandises to show off their latest purchases ?
1)      Kingdom Hearts HD 1.5 AND 2.5 Remix
Release Date: 31st March 2017
MRP: PS4  2,999/-
Pre-order Link : http://www.gamestheshop.com/kingdom%20hearts%20hd%201.5%20and%202.5%20remix
%20for%20ps4/2312
About the Game: Re-mastered for next-gen consoles KINGDOM HEARTS – HD 1.5 +
2.5 ReMIX – brings together all of your favorite KINGDOM HEARTS games in one
magical experience! For the first time, the much-loved series is now
available exclusively on the Playstation®4 entertainment system.
Enjoy all six magical journeys and relive the origins with your favourite
KINGDOM HEARTS characters.
A perfect place to start your journey or re-live all your favourite moments
from the KINGDOM HEARTS franchise.
Kingdom Hearts HD 1.5 ReMIX
•    KINGDOM HEARTS FINAL MIX
•    KINGDOM HEARTS Re:Chain of Memories
•    KINGDOM HEARTS 358/2 Days (HD remastered cinematics)
KINGDOM HEARTS HD 2.5 ReMIX
•    KINGDOM HEARTS II FINAL MIX
•    KINGDOM HEARTS Birth by Sleep FINAL MIX.
•    KINGDOM HEARTS Re:coded
2)      Lego City Undercover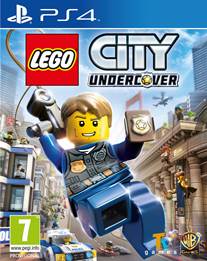 Release Date: 7th April 2017
MRP:
PS4 2,499
Xbox One 2,499
Pre-order Link : http://www.gamestheshop.com/LEGO-City-Undercover-for-PS4/2310#2311
About the Game: In LEGO® CITY Undercover, players become Chase McCain, a
police officer who goes undercover to hunt down the notorious – and recently
escaped – criminal, Rex Fury, to put an end to his city-wide crime wave.
This open-world LEGO adventure allows fans and newcomers to explore the
sprawling metropolis that is LEGO® CITY with more than 20 unique districts
to investigate, filled with car thieves to bust, vehicles to navigate,
mischievous aliens to capture, hilarious movie references to discover, lost
pigs to rescue and of course, hundreds of collectibles. With 15 special
assignments to conquer, LEGO CITY Undercover brings together witty, original
storytelling with signature LEGO humor to create a fun-filled experience for
players of all ages.
3)      Just Cause 3 Gold Edition
Release Date: 7th April 2017
MRP:
PS4 1,999
Xbox One 1,999
Pre-order Link : http://www.gamestheshop.com/just%20cause%203%5e%5e%5e%20gold%20edition%20fo
r%20ps4/2306
About the Game: The Just Cause 3 Gold Edition packs the critically
acclaimed Just Cause 3 game as well as a great selection of extra missions,
explosive weapons and vehicles to expand your experience in Medici. This
ultimate edition of the game will please newcomers who want to jump into all
of Rico's missions with a boosted arsenal and exotic new vehicles.
The Just Cause 3 Gold Edition includes the following items:
•    Just Cause 3
•    Air, Land and Sea Expansion Pass
•    Weaponised Vehicle Pack
•    Explosive Weapon Pack
•    Reaper Missile Mech
•    Kousavá Rifle
4)      Outlast Trinity
Release Date: 28th April 2017
MRP:
PS4 1,999
Xbox One 1,999
Pre-order Link : http://www.gamestheshop.com/outlast%20trinity%20for%20ps4/2319
About the Game: Outlast is a first-person survival horror series developed
by Red Barrels. The critically acclaimed franchise is now available for the
first time on disc as a complete package. Outlast: The Ultimate Horror
Bundle features over 20 hours of terrifying gameplay across Outlast 1,
Outlast Whistleblower and the all new Outlast 2.
OUTLAST FRANCHISE HISTORY
Outlast is a first-person survival horror series developed by Red Barrels.
The protagonists of Outlast have no fighting abilities. They must run, hide
or die. Their only weapon is a camcorder they must use to capture the
horrible events unfolding as they progress through the game. The camcorder
also has a night vision mode to navigate through dark environments.
A comic book series is being released to bridge the gap between Outlast and
Outlast 2.
ABOUT OUTLAST 2
You are Blake Langermann, a cameraman working with your wife, Lynn. The two
of you are investigative journalists willing to take risks and dig deep to
uncover the stories no one else will dare touch. You're following a trail of
clues that started with the seemingly impossible murder of a pregnant woman
known only as Jane Doe.
The investigation has led you miles into the Arizona desert, to a darkness
so deep that no one could shed light upon it, and a corruption so profound
that going mad may be the only sane thing to do.
ABOUT OUTLAST 1
In the remote mountains of Colorado, horrors wait inside Mount Massive
Asylum. A long-abandoned home for the mentally ill, the asylum has been
operating in strict secrecy… until now.
You are Miles Upshur, an independent journalist, who breaks into the
facility, and what you discover walks a terrifying line between science and
religion, nature and something else entirely. Once inside, his only hope of
escape lies with the terrible truth at the heart of Mount Massive.
ABOUT OUTLAST WHISTLEBLOWER
You are Waylon Park, a software engineer and the man who emailed
journalists around the world – including Miles – at the beginning of
Outlast.
While at Mount Massive, Waylon developed a deep-seated distrust of the
profit-motivated scientists and doctors leading dangerous and irresponsible
experiments on their patients. Identifying with those poor souls fueled
Waylon's anger, and set the stage for his unmasking of Mount Massive's
rotten core.
5)      Stardew Valley Collector's Edition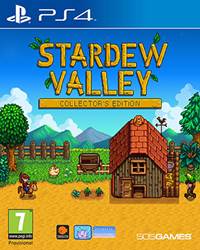 Release Date: 13th April 2017
MRP:
PS4 1,999
Pre-order Link : http://www.gamestheshop.com/stardew%20valley%20collectors%20edition%20for%2
0ps4/2313
About the Game:  You've inherited your grandfather's old farm plot in
Stardew Valley. Armed with hand-me-down tools and a few coins, you set out
to begin your new life. Can you learn to live off the land and turn these
overgrown fields into a thriving home? It won't be easy. Ever since Joja
Corporation came to town, the old ways of life have all but disappeared. The
community centre, once the town's most vibrant hub of activity, now lies in
shambles. But the valley seems full of opportunity. With a little
dedication, you might just be the one to restore Stardew Valley to
greatness!
6)       Portal Knights
Release Date: 28th April 2017
MRP:
PS4 1,999
Pre-order Link : http://www.gamestheshop.com/Portal-Knights-for-PS4/2314
About the Game: Leave the familiar world behind and step into the fantastic
unknown with Portal Knights! Play with your friends in this action-packed
crafting adventure across dozens of sandbox islands connected by ancient
portals. No one can remember how long it's been since the peaceful world was
torn apart by The Fracture, plummeting it into darkness. Is there any soul
brave enough to reunite the shattered realm? Begin your journey as a
Warrior, Mage, or Ranger. Defeat villainous monsters and epic bosses to
level up and hone your skills. Travel between islands by collecting portal
shards and rebuilding the ancient gateways. Gather resources to craft
powerful weapons, armor, spells – and build a home filled with the treasure
from your journeys.Craft your adventure. Forge your hero. Become the
ultimate Portal Knight!
7)      Warhammer 40,000: Dawn of War III
Release Date: 27th April 2017
MRP:
PC 2,499/-
Pre-order Link : http://www.gamestheshop.com/warhammer%2040%2c000%5e%5e%5e%20dawn%20of%20war
%20iii%20for%20pc/2316
About the Game: Dawn of War III immerses players in the escalating
brutality of galactic warfare, where they will lead elite hero units and
colossal armies to victory, or oblivion. Powerful super-walkers will tower
over the front lines as screen-shaking assaults blister the battlefield in
an all-out, over-the-top spectacle worthy of the iconic Games Workshop®
Warhammer 40,000 universe. Building on 12 years of explosive gameplay, Dawn
of War III combines the epic scale of Dawn of War, with the customization
and elite heroes of Dawn of War II. The result is a best-in-class edition
giving players the rich strategic experience, stunning visuals, and
catastrophic surprises that they've come to expect as Relic brings the
franchise into the modern era.
Warhammer 40,000: Dawn of War is Relic's critically-acclaimed real-time
strategy game that brings to life the iconic Games Workshop Warhammer 40,000
universe. Set in the forty-first millennium, players choose a race and take
them into battle on the brutal frontlines of war and fight for supremacy of
the galactic empire. Since its inception, the Dawn of War series has sold
more than 7 million copies. Dawn of War III will be the eighth instalment of
the franchise
8)      Don't Starve Mega Pack
Release Date: 5th May 2017
MRP:
PS4 1,999
https://www.youtube.com/watch?v=zDWItr_3XSA
Pre-order Link : http://www.gamestheshop.com/dont%20strave%20mega%20pack%20for%20ps4/2315
•         Don't Starve Mega Pack, including two full games and two
expansion packs
•         Play Don't Starve Together with split-screen local co-op
•         Uncompromising Survival & World Exploration: No instructions. No
help. No hand holding
•         Start with nothing and craft, hunt, research, farm and fight to
survive.
•         Dark and Whimsical Visuals: 2D characters and odd creatures
inhabiting a unique 3D world.
•         Randomly Generated New Worlds: Want a new map? No problem!
•         At any time, you can generate a new living and breathing world
that hates you and wants you to die.
•         Struggle through a full year of seasons
About the Game: With over 10 million copies sold worldwide, the deliciously
dark, whimsical survival experience comes to retail stores in the Don't
Starve Mega Pack, including two full games, two expansion packs and split
screen multiplayer for Playstation 4 and Xbox One.
Don't Starve: Don't Starve is an uncompromising wilderness survival game
full of science and magic. You play as Wilson, an intrepid Gentleman
Scientist who has been trapped by a demon and transported to a mysterious
wilderness world. Wilson must learn to exploit his environment and its
inhabitants if he ever hopes to escape and find his way back home. Enter a
strange and unexplored world full of strange creatures, dangers, and
surprises. Gather resources to craft items and structures that match your
survival style. Play your way as you unravel the mysteries of this strange
land.
9)    Prey
Release Date: 5th May 2017
MRP:
PC 2,999
PS4 3,999
Xbox One 3,999
Pre-order Link : http://www.gamestheshop.com/search/Prey
About the Game: Arkane Studios, the team behind the critically acclaimed
Dishonored series, is bringing their unique vision to Prey, a first-person
sci-fi action game that reimagines the franchise from the ground up… with an
added psychological twist. You are Morgan Yu, the subject of morally dubious
experiments designed to improve the human race. You awaken aboard the Talos
1 in the year 2032 and must uncover the secrets hiding in the depths of the
space station while being hunted by the mysterious alien force that has
taken over. You'll have to rely on the tools you find on the station – along
with your wits, weapons and mind-bending abilities – to combat the growing
threat and, hopefully, survive. Get your first look at Prey in the cinematic
reveal trailer.
10)   Injustice 2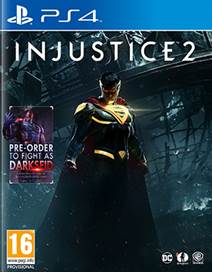 Release Date: 19th May 2017
MRP:
PS4 3,499
Xbox One 3,499
Pre-order Link : http://www.gamestheshop.com/Injustice-2-for-PS4/2153#2154
About the Game: Injustice 2 continues the epic cinematic story introduced
in Injustice : Gods Among Us as Batman and his allies work towards putting
the pieces of society back together while struggling against those who want
to restore Superman's regime.  In the midst of the chaos, a new threat
appears that will put Earth's existence at risk. Players can play from the
biggest DC roster ever offered in a fighting game, from classic fan
favourites such as Batman, Superman, Supergirl and Aquaman, to astonishing
new villains like Atrocitus and Gorilla Grodd.  Battles will take place
across arenas that have evolved in scale and span across iconic locations
such as Metropolis, Gotham City and Atlantis.
11)  Tekken 7
Release Date: 2nd June 2017
MRP:
PS4 3,499
Xbox One 3,499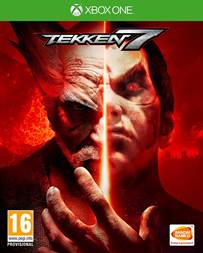 Pre-order Link : http://www.gamestheshop.com/tekken%207%20for%20ps4/2176
https://www.youtube.com/watch?v=g4h8o4pWECI
About the Game: Raise your fists and get ready for the ultimate battle on
the next generation of home consoles. Powered by the Unreal Engine 4, the
storied fighting franchise returns for another round in Tekken 7. With the
faithful 3D battle system and gameplay intact, Tekken 7 takes the franchise
to the next level with photo-realistic graphics and new and innovative
features and fighting mechanics. Tekken 7 resurrects the attitude,
competiveness and showmanship rooted in its arcade DNA to provide the
ultimate fighting game experience.
12)  The Elder Scroll Online: Morrowind
Release Date: 6th June 2017
MRP:
PC 2,999/-
PS4 3,999/-
Pre-order Link : http://www.gamestheshop.com/the%20elder%20scrolls%20online%5e%5e%5e%20morro
wind%20for%20ps4/2318
About the Game: Return to Morrowind in this new chapter of the
award-winning role-playing series, The Elder Scrolls Online. Morrowind is in
peril, and it's up to you to save it from a deadly Daedric threat. Embark on
a dangerous journey through legendary locales, from volcanic ash lands to
mushroom-filled forests. Dive into the murderous realm of Dunmerhouse
politics and gain the trust of an elite assassin.
The Elder Scrolls Online: Morrowind includes the first chapter of the
acclaimed series.
SAVE MORROWIND
Stop a meteor from crashing into Vivec City by helping a demi-god regain
his lost powers.
BECOME THE WARDEN
Harness the nature-based magic of an all-new class with a War Bear battle
companion at your side.
PARTNER WITH AN ASSASSIN
Aid a legendary elite member of the Morag Tong who will guide you through
deadly political intrigue.
FIGHT TOGETHER IN PVP BATTLEGROUNDS
Take the battle to the Ashlands with new 4v4v4 player vs. player combat set
in competitive arena-style environments.