Nvidia's mobile GeForce GTX 980 is the only mobile graphics chip for folks who want a VR-ready laptop right now.Ahead of its GTC conference this week, Nvidia is taking the blinds off its Quadro M5500 mobile workstation chip, a part meant to bring the same kind of VR-capable power to graphics and CAD professionals who need to take VR work on the go.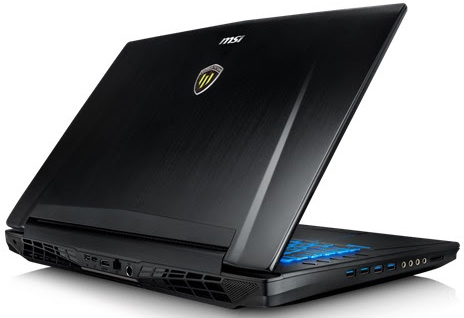 According to Anandtech,the Quadro M5500 will use the same Fully enabled GM204 GPU as the mobile GTX 980. That means 2048 stream processors, an 1140MHz boost clock, and a 256-bit path to 8GB of GDDR5 memory running at 6.6GT/s. This chip also has a 150W TDP, so don't expect to see it outside of the biggest, bulkiest mobile workstations. Nvidia told Anandtech the chip will begin shipping in partner systems in May.

The first of those Quadro M5500-equipped systems is MSI's WT72, a beastly mobile workstation that bolsters its professional cred with an optional Intel Xeon E3-1505M V5 CPU and room for up to 64GB of ECC DDR4 RAM. Mobile pros also get a Thunderbolt 3 port, Dynaudio-designed speakers, and a display that can cover the wide Adobe RGB color gamut. A fully-loaded WT72 will list for $6,899..