With the downward falling prices of 3D NAND over the past year, we have seen quite a few portable SSD's on the market. The niche became more interesting with the growth of M.2 form factor with every company trying to get a piece of the pie. Today we have one such product from the house of Kingston under their gaming sub-brand "HyperX". Presenting the HyperX Savage EXO Portable SSD.
The HyperX Savage EXO SSD puts a small M.2 2280 SATA SSD behind a SATA-to-USB 3.1 Gen 2 Type-C board, puts a stylish case on top of it to target the gaming crowd. Kingston claims speeds of up to 500 MBps reads / 480 MBps writes, and a 20% reduction in game load times when used with leading game consoles however as with every products YMMV according to different scenarios.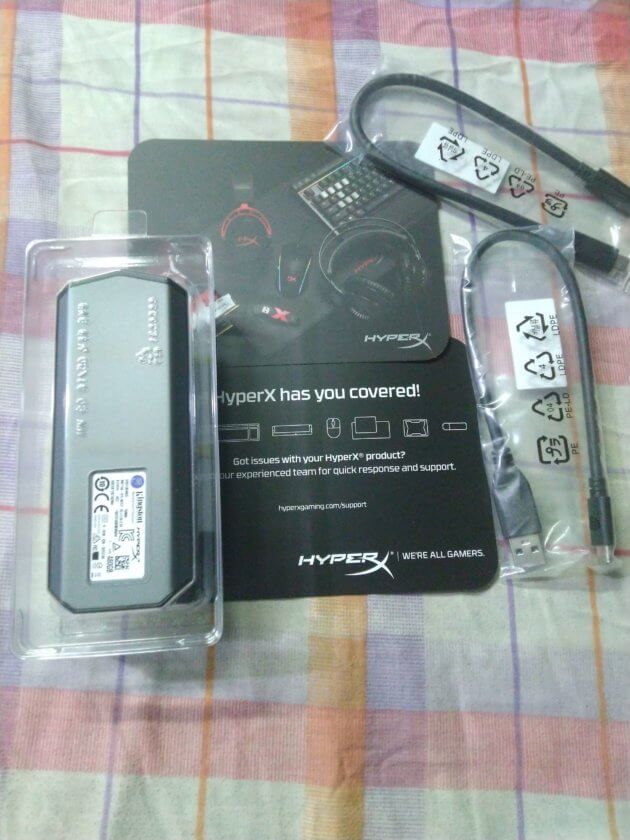 Kingston ships the Savage Exo in a small box with two sets of cables(Type C to Type C, and Type C to Type A cables for older systems). We did our testing with the Type C to Type A cable due to the face that our test bed wasn't USB C ready. This however opened up a possibility to testing it in an environment where USB C is not present. And we did just that, we will revisit this SSD again when our test bench is updated.
On to the SSD itself, we have a nice little device measuring 124mm x 49mm x 10mm and weighing in at just 56g. The outer casing is classic Gray and Black with Hyperx logo on one side and a small sticker with specs on the other side.
The only indication that this device is a Portable SSD comes from the USB type C port on the fat side of the device. Components wise nothing was confirmed by Kingston, but a little bit of snooping around the interwebz told us that the M.2 2280 SATA SSD is the M.2 version of the Fury RGB SSD that was released along with the Savage EXO. Going a bit more chip-level we have Toshiba BiCS 64L 3D TLC flash packaged by Kingston and controlled by Marvell 88SS1074 controller on a single-sided PCB.
Now on to the benchmarks! Since this is a capsule review of sorts we kept the numbers low and bound to only the essentials.
First is ATTO
The great thing about ATTO is that one can test with predefined block sizes. So, we can test with a 32MB sequence of 4KB files, yet also 32MB in 1MB files, providing an opportunity to test with various file sizes. This benchmark is a preferred among manufacturers as ATTO uses RAW or compressible data and, for our benchmarks, we used a set length of 256mb and tested both the Read and Write performances for various transfer sizes ranging from 0.5 to 8192kb with a ques depth of 4.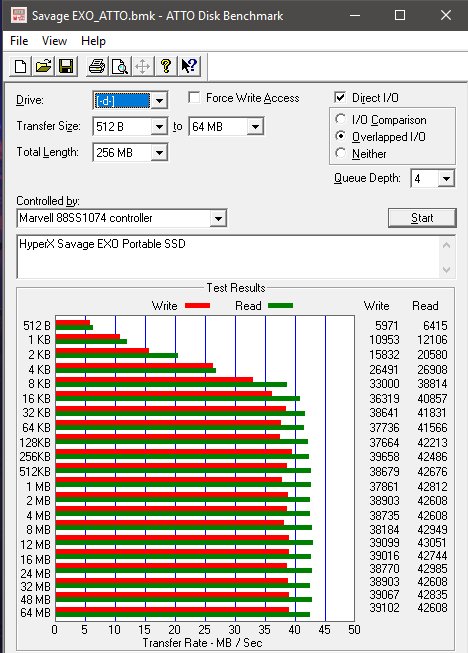 Next is Crystal Diskmark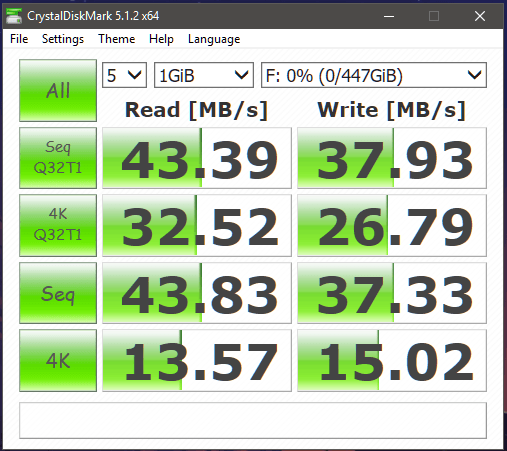 Crystal Disk Benchmark is used to measure Read and Write performances through the sampling of highly compressible data (oFill/1Fill), or random data. Crystal Disk Mark scores usually drop a bit compared to ATTO, since the test data is primarily incompressible – Mostly movies, music and photographs. We tested the drive with multiple data sizes ranging from 500MB to 1000MB.
Next Up is Anvil Storage Utilities
Anvil Pro, or Anvil's Storage Utilities[Depending on what you'd want to call it] is an 'all inclusive' storage utility that allows testing transfer speeds as well as IOPS and lets the user tweak and adjust to find just the right mix in their testing medium, the IOPS tests being fully configurable with preset testing scenarios for read, write and mixed IO. The Benchmarks menu includes an SSD test, Endurance Testing and 3 pre-configured IOPS tests.
And we finish gauntlet by a little bit of AS SSD Benchmark
This nice little application gives an extensive result set. The test is popular, so I included it. AS SSD, for the most part, gives us the worst case scenario in SSD transfer speeds because of its use of incompressible data.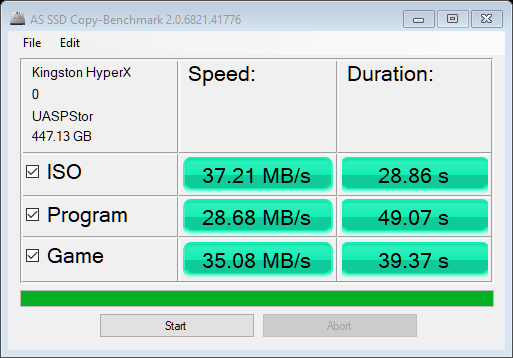 Overall, the Savage EXO didn't disappoint, the performance is in line with the other competitors that we have tested. Granted the results would have been better if we have used the USB C capable test bench but lets not forget not everyone is going to use USB C and Type A will be used by the majority of the users.
Overall, for now we give the Savage EXO a bronze from our side.