GigaByte launched the Xtreme series a while back with the release of GTX 950 from Nvidia. Since the card was pretty successful in capturing markets gigabyte decided to revamp the whole maxwell lineup(barring the GTX 960) with Xtreme Makeover which includes features like closed loop AIO, RGB Fan, better Mofsets and durable back plates among other things.
Both the TITAN X and the GTX 980 Ti XTREME GAMING WINDFORCE edition gets an alternate spinning fan design where the middle fan spins in alternate direction. This design according to gigabyte enhances the thermal efficiency along with cooling capabilities upto 700W. The 980TI extreme gaming also gets a LN2 BIOS and an extra 6-pin PCI-E power connector for the overclockers out there.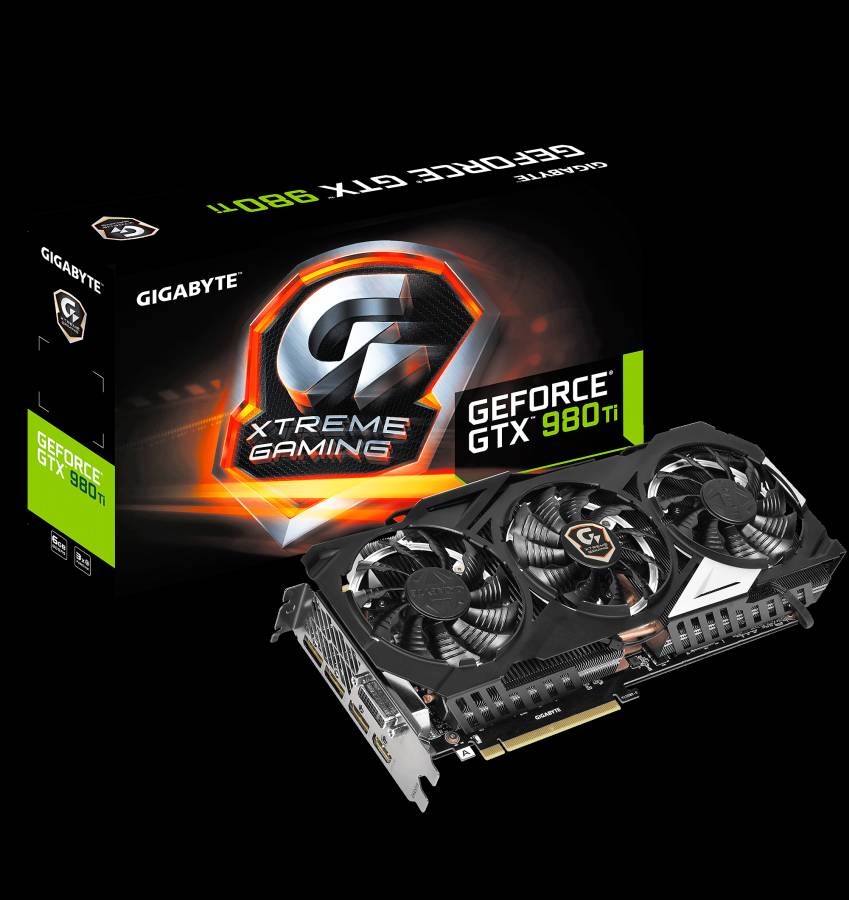 The GTX 980TI also has a Waterforce edition who likes to get things liquid cooled and silent.
Rounding up the lineup we have the old GTX 980 and GTX 970 getting the Xtreme makeover too with all the bells whistles.
All in all the whole lineup looks very promising on paper;how it will perform against its competitor is some thing we can tell only after testing it.. so we will have to wait.
For now we leave you with a complete spec sheet to droop upon.
| | | | | | |
| --- | --- | --- | --- | --- | --- |
| Model | GV-N970XTREME-4GD | GV-N980XTREME-4GD | GV-N98TXTREME -6GD | GV-N98TXTREME W-6GD | NTITANXXTREME-12GD-B |
| Core Clock | 1190MHz | 1241MHz | 1216MHz | 1216MHz | 1165MHz |
| Boost Clock | 1342Mhz | 1342MHz | 1317MHz | 1317MHz | 1266MHz |
| Memory Clock | 7.1Gbps | 7.1Gbps | 7.2Gbps | 7.2Gbps | 7Gbps |
| Memory Size | 4GB | 4GB | 6GB | 6GB | 12GB |
| Power Phase | 10+2 | 10+2 | 12+2 | 12+2 | 8+2 |
| Cooling | WINDFORCE 3X | WINDFORCE 3X | WINDFORCE 3X 700W | WATERFORCE | WINDFORCE 3X 700W |
| LED Illumination | Yes; RGB | Yes; RGB | Yes; RGB | Yes; RGB | Yes |
| LN2 BIOS with Extra 6-pin Power Connector | N/A | N/A | Yes | Yes | N/A |
| Protective PCB Coating | Yes | Yes | Yes | Yes | Yes |
| Metal Back Plate | Yes | Yes | Yes | Yes | Yes |
| Smooth PCB Surface | Yes | Yes | Yes | Yes | N/A |