CORSAIR Unveils Exciting Upgrades for PC Builders: Multitude of New Component Products Launched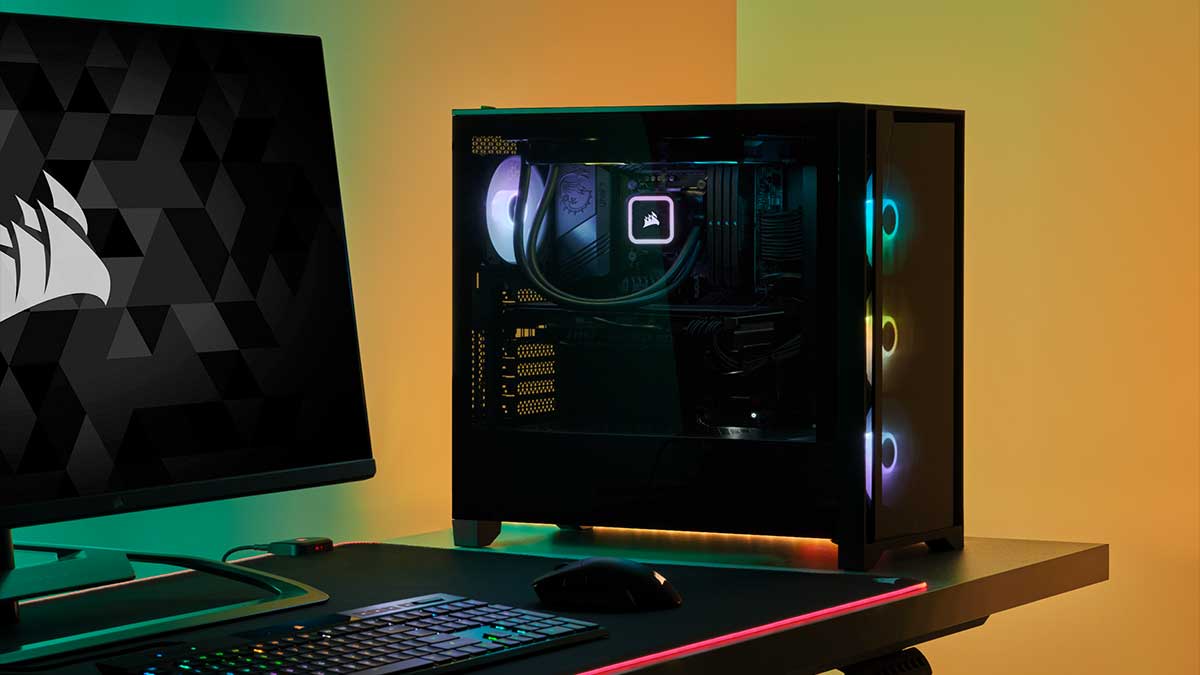 CORSAIR, a renowned provider of components for gamers, creators, and PC builders, has recently launched a multitude of upgrades to its most highly-regarded PC components. To support enthusiasts building new performance PCs or upgrading their existing systems for the new year, CORSAIR has coordinated a massive launch that provides both an aesthetic upgrade and improved performance. The launch features its top-performing RGB fan, the AF RGB ELITE, as well as new liquid CPU coolers in the iCUE ELITE CAPELLIX XT, ELITE LCD XT, and RGB ELITE Series, and new 4000D/5000D RGB AIRFLOW cases.
AF RGB ELITE PWM
The AF RGB ELITE PWM fan stands out as CORSAIR's most powerful RGB fan, integrating the powerful airflow of the AF ELITE Series with eight stunning individually addressable LED lights. CORSAIR's AirGuide technology focuses the airflow into a cone that targets your hottest components, reaching fan speeds of up to 2,100 RPM for 120mm and 1,700 RPM for 140mm. Fluid dynamic bearings ensure quiet operation, and you can even eliminate fan noise entirely by activating the Zero RPM mode at low loads. Choose from multi-fan kits that come with an iCUE Lighting Node CORE controller or single fan options.
iCUE ELITE CAPELLIX XT and ELITE LCD XT
The iCUE ELITE CAPELLIX XT and ELITE LCD XT liquid CPU coolers feature the new AF RGB ELITE fans. They also include pre-applied CORSAIR XTM70 Extreme Performance Thermal Paste for enhanced cooling. These coolers are ideal for the high-performance 13th Gen Intel Core and AMD Ryzen 7000 Series processors.
The ELITE CAPELLIX XT has a unique design with 33 ultra-bright CAPELLIX LEDs in the pump cap. The ELITE LCD XT boasts a 2.1" IPS LCD screen that displays real-time temperatures or your favorite GIFs.
These coolers come in a range of radiator sizes from 240mm to 420mm and have extended tubing lengths for easy installation. They are ready for use in any modern system.
H60x and H100x RGB ELITE
The H60x and H100x RGB ELITE all-in-one coolers provide efficient cooling with one or two SP120 RGB ELITE AirGuide fans. They are perfect for first-time builders and compatible with the latest Intel and AMD motherboard sockets. These coolers feature easy-to-use 5V ARGB motherboard lighting control.
For those who want to integrate their cooling into the iCUE software suite, the H60x and H100x RGB ELITE are compatible with CORSAIR iCUE software when connected to a CORSAIR iCUE controller (sold separately).
4000D RGB AIRFLOW and 5000D RGB AIRFLOW
The 4000D RGB AIRFLOW and 5000D RGB AIRFLOW have joined CORSAIR's popular PC case lineup. These mid-tower ATX cases feature a perforated steel front panel for excellent airflow. The cases come with three AF120 RGB ELITE fans and an iCUE Lighting Node PRO controller for stunning lighting. They also include two additional 120mm fan mounts on the PSU shroud for improved GPU cooling. These cases are available in Black or True White, with an all-white frame and white trim.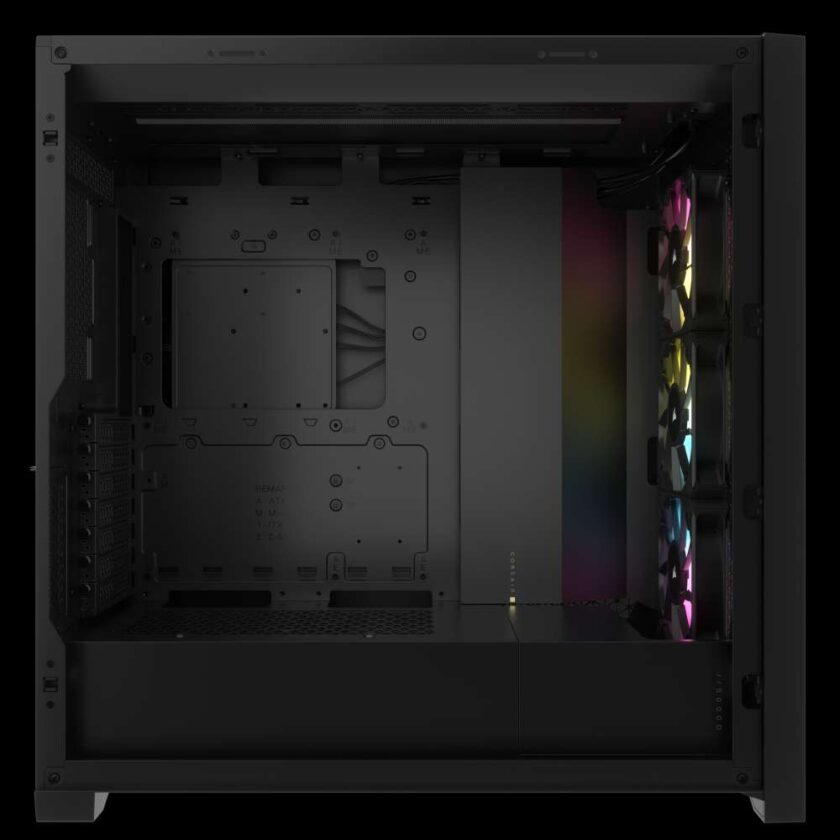 The CORSAIR AF120 RGB ELITE, AF140 RGB ELITE, iCUE ELITE CAPELLIX XT, iCUE ELITE LCD XT, H60x RGB ELITE, H100x RGB ELITE, 4000D RGB AIRFLOW, and 5000D RGB AIRFLOW are now readily accessible through the CORSAIR webstore and authorized retailers and distributors worldwide.
For your peace of mind, the AF120 RGB ELITE, AF140 RGB ELITE, iCUE ELITE CAPELLIX XT, iCUE ELITE LCD XT, H60x RGB ELITE and H100x RGB ELITE come with a five-year warranty and the support of CORSAIR's global customer service and technical network. Meanwhile, the CORSAIR 4000D RGB AIRFLOW and 5000D RGB AIRFLOW boast a two-year warranty.