The first pictures of NVIDIAs GeForce GTX 1080 custom graphics cards have finally been leaked out which shows us the upcoming cooling and overclocking performance of the beast of a card.
After the reveal in their Official FB page as we covered in our last article, finally this beast of a graphics card have a picture.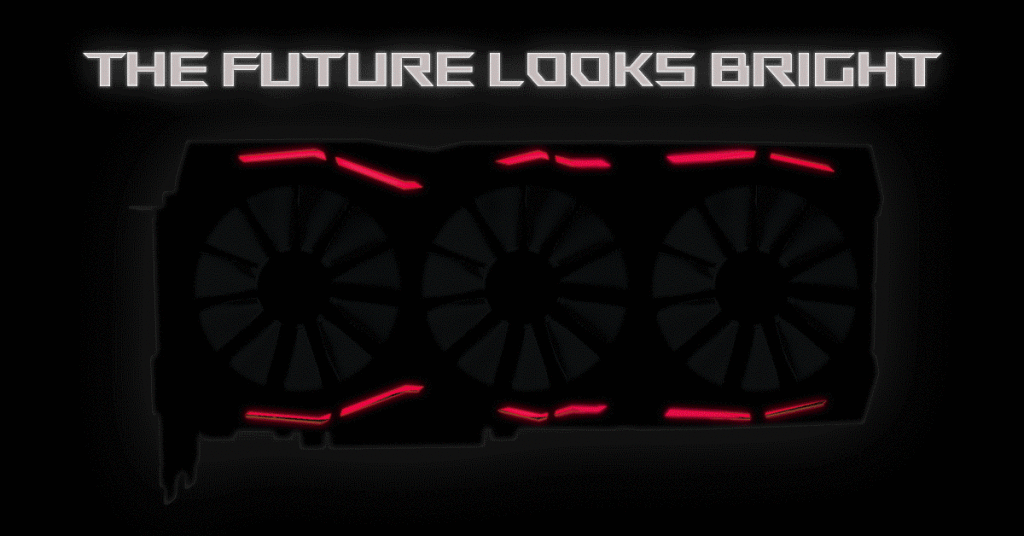 ASUS ROG STRIX GeForce GTX 1080 Graphics Card (Image Credits: Videocardz)
ASUS is launching a new ROG STRIX graphics board based on the GeForce GTX 1080 graphics chip (GP104-400-A1). From their facebook page, It was evident that ASUS was going with a triple fan design with a aggressive look cooler shroud that features their Aura LED technology. ASUS has been showing off many products this gen with their Aura technology and it all comes down to user preferences whether they want to use the LED illumination on their cards or not.
The ASUS ROG STRIX GeForce GTX 1080 takes up 2 slots on your board but offers a totally custom built design that is made with ASUS's Auto Extreme technology to deliver much high quality components. This allows better stability and overclocking capabilities to end users. The card has two stacks of aluminum fin blocks and comes with a back plate on the back. Overall, the card looks great and we already expect this to break a few records.