ASUS today announced ZenFone Max M1, the latest model in the new ZenFone Max Series — the world's only range of high-battery-capacity smartphones. ZenFone Max has a 5.5-inch full-view display in an amazingly compact body that's no larger than many standard 5-inch smartphones.
With its expanded viewing area, compact size, dual rear cameras, convenient face- and fingerprint-based unlocking, and a high-capacity 4000mAh battery — the hallmark of the ZenFone Max Series — ZenFone Max offers a class-leading combination of features designed to encompass all life's adventures. ZenFone Max has the stamina to go the distance, and lets photo-lovers see the bigger picture with a wider range of creative options — all in a stylish metallic-finished design that's ergonomic and comfortable to hold.
Max display
The 5.5-inch full-view HD+ (720 x 1440) display in ZenFone Max has an ultrawide 18:9 aspect ratio and ultrathin bezels that give ZenFone Max a high screen-to-body ratio. This allowed our engineers to craft an amazingly compact and ergonomic body that's no larger than most standard 5-inch smartphones.
The greatly expanded viewing area makes viewing photos and watching widescreen videos incredibly immersive, and when browsing the web there's less need for scrolling. Multitasking is also easier, as two apps fit comfortably side-by-side on the screen.
The slim and elegant size, premium metallic finish and 2.5D-curved front edges of ZenFone Max make it exceptionally comfortable to hold, with significantly less bulk than a standard 5.5-inch phone. It's available in three gorgeous colors to match the user's style: Deepsea Black, Sunlight Gold, and Ruby Red.
Max photos
With ZenFone Max, photo lovers can enjoy unrivaled creative possibilities. In addition to the front f/2.2 selfie camera with LED flash, ZenFone Max features an advanced dual rear-camera system designed to take mobile photography to new heights. Its 16MP PixelMaster main camera is equipped with a wide, f/2.0 aperture lens to capture clearer photos and a phase-detection autofocus (PDAF) system that can accurately focus on the subject in just 0.03 seconds even if the subject is moving.
The secondary 120° wide-angle camera has a 2X-wider field of view than standard smartphone cameras, allowing more scenery or people to fit in the frame for dramatic landscape shots, better group photos, and a more convenient photography experience in confined indoor spaces.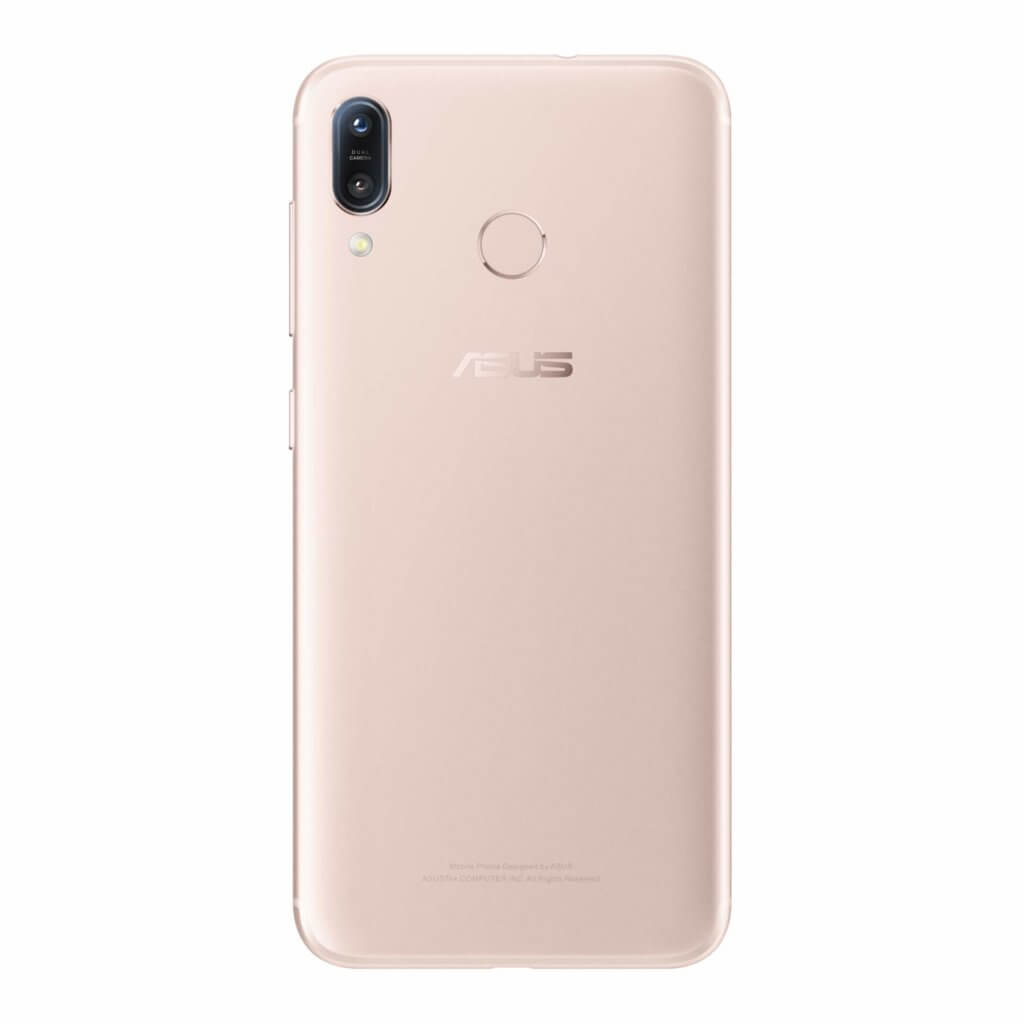 Max stamina
The hallmark of the ZenFone Max Series is the huge battery capacity, designed for serious travelers and those who need maximum battery endurance. ZenFone Max M1 has a high-capacity, high-density 4000mAh battery that not only gives it incredible staying power but also contributes to its unbelievably compact dimensions.
ZenFone Max offers users up to 41 hours on standby, 36 hours of 3G talk time, up to 23 hours of web browsing on Wi-Fi, or up to 16 hours of video playback. Its massive capacity also allows it to be used as a handy power bank to charge other devices.
The battery system in ZenFone Max M1  features ASUS PowerMaster, a suite of intelligent power-management technologies that work in concert to optimize battery life, ensure safety and long-term performance, provide the reverse-charging capability, and more. Twelve safety checkpoints — including temperature monitoring and overvoltage protection — combined with automatic maintenance settings keep ZenFone Max's battery running optimally, providing a 2X-longer average lifespan compared to other smartphone batteries.
Max convenience
ZenFone Max M1 is one of the very few phones in its class to feature face unlock, which gives users a quick and convenient alternative to the rear fingerprint sensor for unlocking the phone when fingers are wet, messy or glove-covered.
We will update with specifications as soon as we get info through official channels. Till then stay tuned!