Antec, Inc.  along with Abacus Peripherals Pvt. Ltd brings THE SIGNATURE SERIES in India.
Primarily we will be getting the Antec S10 cabinet in India.
With a 3 Chamber Design The Antec Signature S10 a flagship case is an aggressive combination of versatility, sophistication and thermal performance. Being 60 cm tall and 59cm deep its one of the biggest cabinets in existence.
The 3 Chamber Design solves the challenge of cooling by isolating its enclosure into three distinct zones: The Hard Disk drive chamber, The Motherboard Chamber and The Power Supply chamber. Separating into three distinct chambers helps the airflow of each chamber to be finely tuned and uniformly controlled.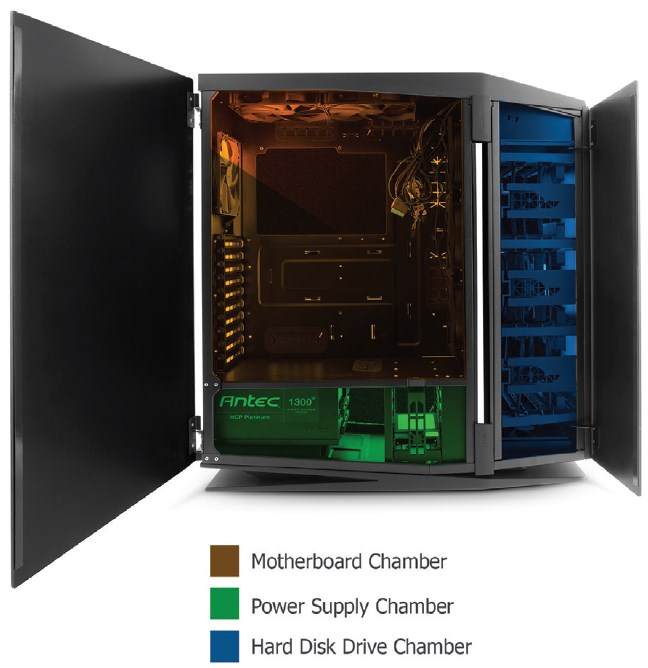 The Signature Series comes in 2 variants S10 and S10G although the Indian price is yet to be announced.We will update as soon as we are informed.