Antec today announced a new cabinet into their portfolio; dubbed as "Bold" the GX 505 cabinet brings a few things on the plate.

On the basis of features list and specs the cabinet looks pretty good;
Advance cooling system – includes 3 fans, and 3 additional fan mounts

Fan Control (High/off/Low).

Extra space behind motherboard tray for easy cable management

Supports up to 15″ (380 mm) extra-long cards for high performance users

2 front USB 3.0 ports – up to 5 Gb/s Super Speed transferring rate

Washable air filter for PSU and front intake to keep the system clean

Tool-less 5.25″ and HDD bays
CPU cutout for easy CPU installation

Easy access to the front and the top bezel for easy system maintenance

Extra-large feet to increase unit stability
With cable management and a 15″ slot for graphics cards along with three pre-installed 120mm fans and options for liquid cooling,SSD support and USB 3 the cabinet tries to touch all the bases. How ever its still remains to be seen IF they manage to complete the whole deal by adding an attractive price.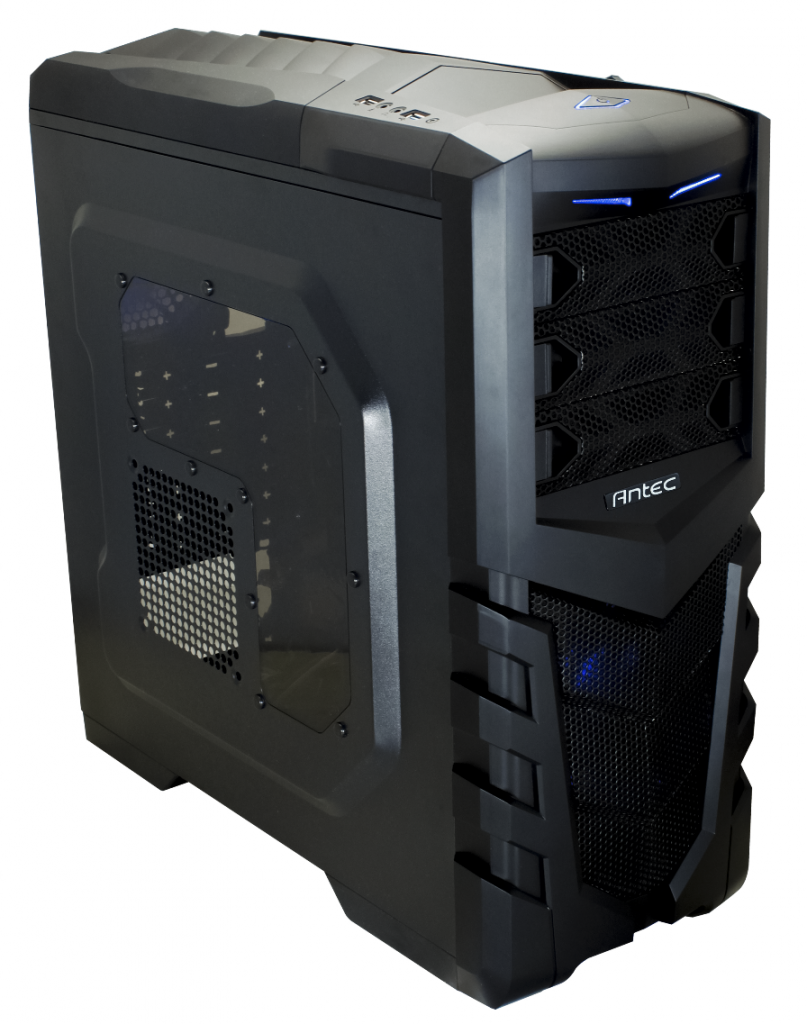 Price is yet to be announced and the GX505 will be available shortly with Antec partners throughout India along with a blue themed version.