AMD has recently introduced its latest high-performance processor series, the Ryzen Z1. This processor is specifically designed for handheld PC gaming consoles, and it boasts two powerful processors: the Z1 and Z1 Extreme. With industry-leading gaming experiences and uncompromising battery life, the Ryzen Z1 series features AMD RDNA™ 3 architecture-based graphics for an incredible gaming experience. AMD has partnered with Asus to launch the first Z1 series device, the Asus ROG Ally. This premium handheld PC console comes equipped with up to a Ryzen Z1 Extreme processor.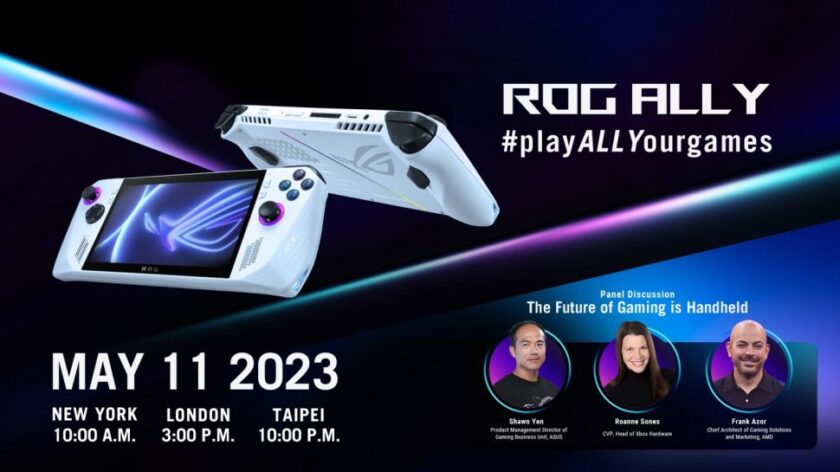 According to Jason Banta, the Corporate Vice President and General Manager, Client OEM at AMD, "At AMD, we're continually advancing the next generation of gaming experiences, from consoles to desktops to on-the-go handheld devices. Ryzen Z1 processors deliver gamers an elite gaming experience and extreme portability in exciting gaming form factors."
The Ryzen Z1 series processors come with up to 8 cores and 16 threads, offering breathtaking visuals and incredible battery life for a truly portable high-performance gaming experience. With AMD RDNA 3 architecture-based graphics, gamers can play graphically intensive modern games smoothly. Users can optimize their gameplay with AMD Software: Adrenalin Edition™ and features including AMD Radeon™ Super Resolution2, Radeon Chill, Radeon Image Sharpening3, AMD Link4, and more. These features can boost performance with increased frame rates and responsiveness, while also extending battery life.
Additionally, every AMD Z1 Series processor supports USB4 for fast and easy connectivity for the latest external storage and display devices. The latest LPDDR5 and LPDDR5X memory standards are also supported, delivering fast performance and low latency for more responsive gaming.
Designed for new form factors of computing, Ryzen Z1 Series processor-based devices are compatible with Windows 11 and other operating systems. Gamers will have access to hundreds of PC games through Xbox Game Pass Ultimate (sold separately) and seamless access to their game libraries. With x86 architecture and readiness for Windows 11, users of Ryzen Z1 series devices will also have native access to popular social and productivity software. Ryzen Z1 devices are equipped with smart power management technology that allows them to game and run these applications with great battery life.
Ryzen Z1 processors will be available first in the Asus ROG Ally, with more information about availability and pricing set to be announced by Asus on May 11th. According to Shawn Yen, the Product Management Director of Gaming Business Unit, Asus, "Having a great gaming experience doesn't mean you have to be tied to a chair or a charger. With the new Ryzen Z1 Series processors, we're working with AMD to deliver the power, visuals, and efficiency needed to enable a superior portable gaming experience—whether you're traveling, commuting for work, or simply want to game untethered."