2015 was a pretty good year for us gamers, we saw some pretty solid releases. Starting from Fallout 4, Witcher 3 to Ori and The Blind Forest, gamers were served with one great game after the other.
As we bid farewell to this year and step into a new year, let's take a look at our favourite game releases of this year.
Dying Light
Coming from the creators of Dead Island, Dying Light is an action survival game presented in first-person perspective. The game is set in a vast and dangerous open world. During the day, you roam an urban environment devastated by a mysterious epidemic, scavenging for supplies and crafting weapons to help you defeat the hordes of mindless, flesh-hungry enemies the plague has created. At night, the hunter becomes the prey as the infected grow in strength and aggression – but even more lethal are the nocturnal, inhuman predators that leave their hives to feed. You will need to make use of all your skills and any available means to survive till dawn.
Mad Max
Become Mad Max, the lone warrior in a savage post-apocalyptic world where cars are the key to survival. In this action-packed, open world, third person action game, you must fight to stay alive in The Wasteland, using brutal on-ground and vehicular against vicious gangs of bandits. A reluctant hero with an instinct for survival, Max wants nothing more than to leave the madness behind and find solace in the storied "Plains of Silence." Players are challenged with treacherous missions as they scavenge the dangerous landscape for supplies to build the ultimate combat vehicle.
Grand Theft Auto V
Okay this wasn't exactly released this year,GTA V released on consoles way back in 2013 but the PC release dropped in 2015 topping charts and to an extremely positive critical response. This game doesn't need any special description. A big sandbox open world with some of the best character in the GTA series and complete freedom to do anything coupled with a trio of playable characters, and a fun multiplayer mode included , this game was one of the best releases this year.
The Witcher 3:Wild Hunt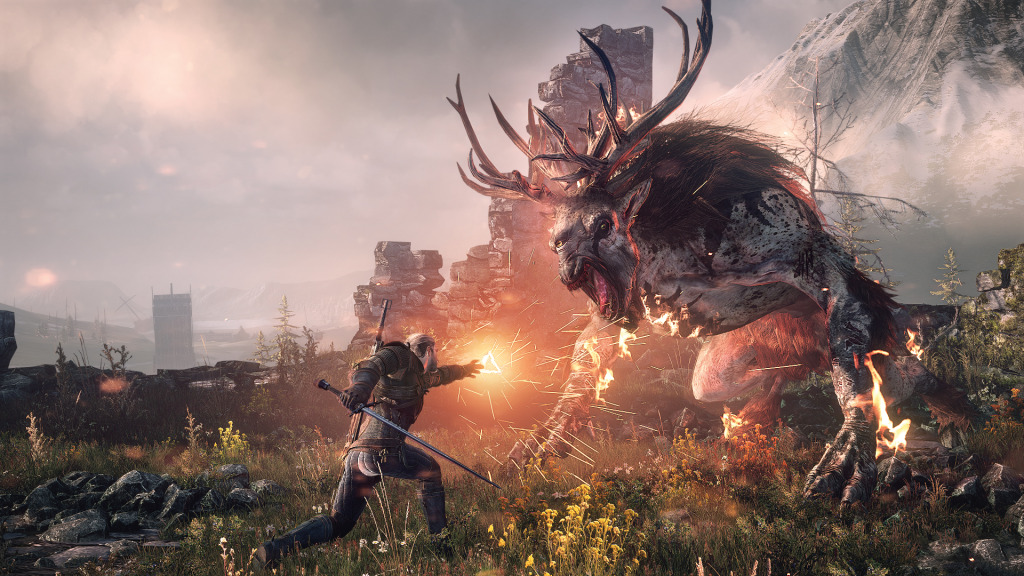 One of the biggest release of this year, Wild hunt concludes the journey of the Witcher
Geralt of Rivia with a beautiful and gripping story. Packed with beautiful graphics, improved combat, and a huge world to explore, this game promises to give you hours to explore. Witcher 3 won multiple GOTY awards and we loved the world CDPR had created.
Metal Gear Solid 5: The Phantom Pain
Another one of the biggest release of this year, Phantom Pain concludes the story of Big Boss with an iconic Hideo Kojima metal gear story. Following the exploits of Punished Venom Snake, and a completely open world which allows you to complete it your mission you own way. Powered by FoxEngine MGS V combines stunning visuals, wonderfully licensed tracks and the best gameplay in the entire series to deliver a game worthy of praise.
Fallout 4
War…War never changes…Fallout 4 casts players as the sole survivor of Vault 111 as you enter a world destroyed by nuclear war. Every second is a fight for survival, and every choice is yours. Only you can rebuild and determine the fate of the Wasteland. Fallout 4 is the long awaited sequel to the critically acclaimed franchise, bringing in settlement building, a completely re worked dialogue system and for the first time in the series a completely voiced protagonist.
Life Is Strange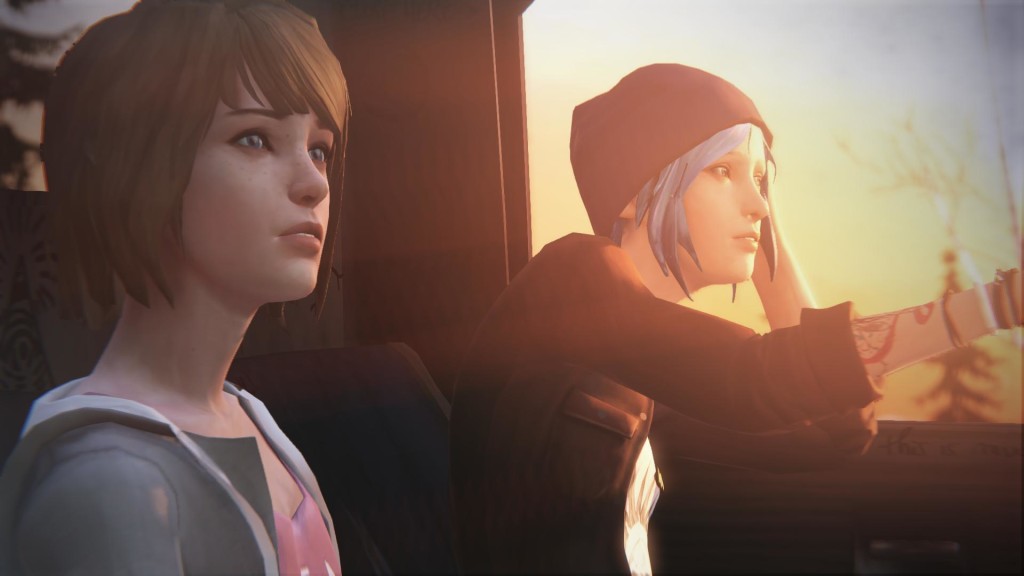 Life Is Strange is a five part episodic game that sets out to revolutionise story based choice and consequence games by allowing the player to rewind time and affect the past, present and future. LIS has been praised by critics and players alike for its beautifully written story line, emotionally charged story and characters and beautiful art style and music.
Bloodborne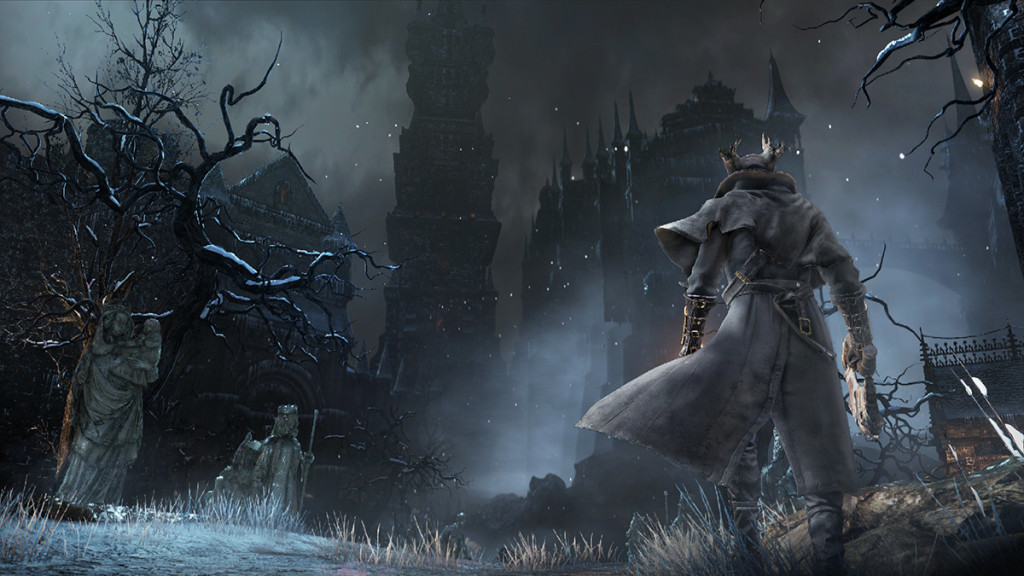 Anyone who has played a Souls game knows how unforgiving they can get get. Coming from the same people who made the Souls series, Bloodborne is just as unforgiving and does not hold your hand at all. It takes the best from both Demon's and Dark Souls, improving the combat making it faster and more fluid, as well as creating the most wonderfully varied and disturbing environments.
Rise Of The Tomb Raider
Rise of the Tomb Raider is the sequel to 2013's reboot of the Tomb Raider franchise and takes the series few steps forward. Lara is a character anyone can attach themselves to, simply because the moral trip that she goes on throughout her journey can easily be related to, while engaging gamers with a simple, yet extraordinary story-line.
GAME OF THE YEAR 2015: WITCHER 3
When we said we liked Witcher 3, we weren't kidding, Witcher 3 delivers a perfect mix of solid gameplay and story with an equally well designed world, combine it with a beautiful soundtrack and lifelike visuals, Witcher 3 is without doubt one of the best games we got our hands on. What CDPR has created is a masterpiece, and Witcher 3 truly deserves GOTY.
HONOURABLE MENTIONS : Assasin's Creed Syndicate, Need For Speed, Batman Arkham Knight, Rainbow 6 : Siege , Ori and the Blind Forest and Until Dawn.
And that's all folks, till we meet again. A happy new year to all of our readers on behalf of the entire TechArx team, may your temperatures be low and your frames high.