Bethesda has already confirmed that Xbox One and the Playstation 4 will have mods , allowing console owners to enjoy the gameplay enhancing user-created mods bring to any Fallout game. But now Bethesda has confirmed that the mods themselves will have to be created on a PC .
Bethsoft executive Pete Hines revealed the news in a Twitter interaction,  that Fallout 4 mods will indeed be playable on consoles, but the PS4 and Xbox One won't be getting the mod tools required to create mods.
@cjvaz9900 mods will be playable on consoles. The mod tools will not be released on console.

— Pete Hines (@DCDeacon) October 24, 2015
Fallout 4's modding suite will be the exact same software that the studio used to create the game. Sadly users will have to wait until 2016 before the modding tools are released.
"Early next year we'll release for free the new Creation Kit for the PC. This is the same tool we use in the studio. You'll be able to create your own mods and share them with others. We're especially excited these same mods will then be coming to Xbox One, and then PlayStation 4."
Bethesda has also confirmed that Fallout 4 will be preloading onto the Xbox One, PS4 and PC very soon. In an official post on the Bethesda Softworks Twitter page, the developer said:
"We can confirm that #Fallout 4 will have pre-loading on Xbox One, PS4, and PC so you have a few days to download the game before 11/10".  "We will be preloading for Fallout 4 on PC, Xbox One, and PS4. Exact day/time TBA. All should be available a few days before launch day"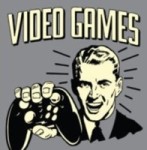 Student , Gamer , Blogger , Audiophile .