Accessories
Accessories :
I don't usually include this section when doing reviews since there is not much to talk about, but here i am compelled to do so seeing the awesome package Soundmagic is providing with the Soundmagic E10C.
So here is the list :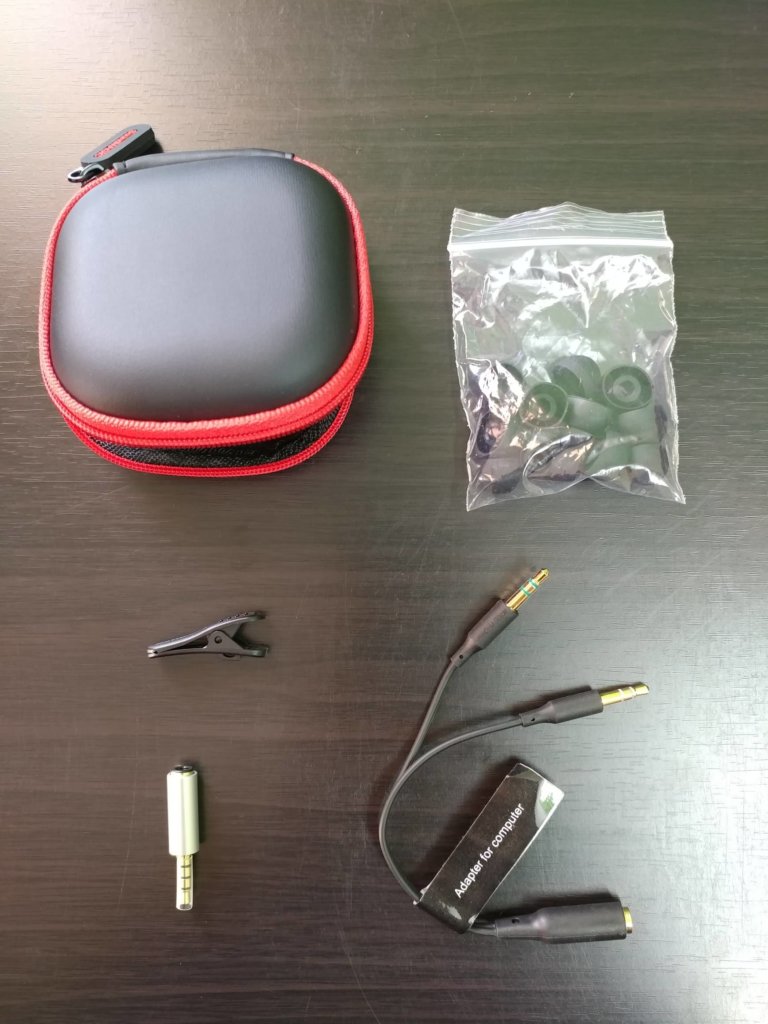 1) PC Adapter – A cable splitter basically which allows you to use your E10C with a PC and still be able to use the mic and the earphone independently.
2) 3.5mm Adapter – Another nifty adapter especially useful with phones which don't work well with the inline remote.
3) A Clip – Pretty much self explanatory.
4) 7 Pair of Tips – A feat in itself but as i said before Foam tips would have made it a complete package.
5) The carrying case – Yes that is no simple velvet or fiber pouch we are used to seeing with most low end iems but a solid carrying case with red accents for added flair.