After a rough tease of what they have planned for their Radeon GPUs at the Capsaicin event earlier this year, AMD has just replaced it with a more thorough roadmap of their GPU lineup for the 2016-2018 time frame.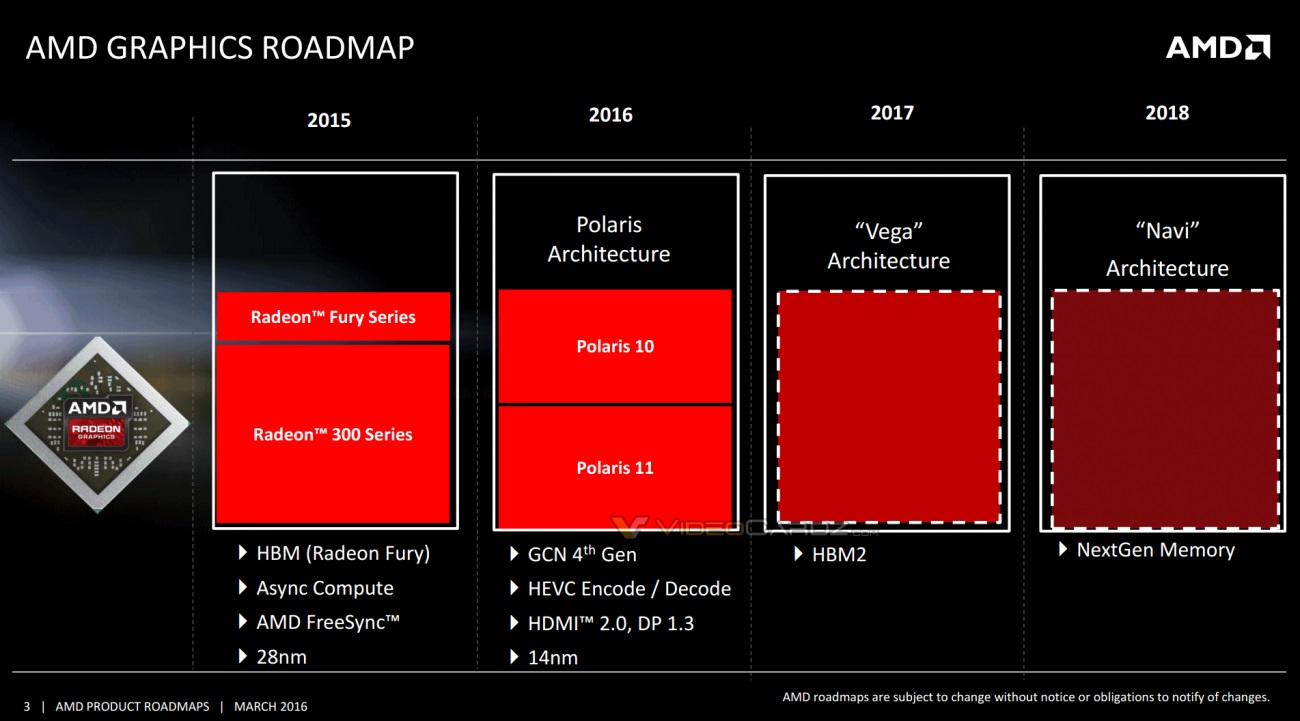 The Roadmap also confirms that Polaris 11 and 10 will indeed replace their entire existing lineup for 2016, and the replacement for the Enthusiast-class cards, currently their Fury lineup, the Vega, will launch in 2017 with the HBM2 memory. They also confirm that the mysterious Navi architecture with the "NextGen" memory will launch in 2018.
Polaris 10 and 11 will feature support for HDMI 2.0 and DisplayPort 1.3, with HEVC Encode/Decode ability, Gen 4 Graphics Core Next uArch and built on the  14nm FinFET process by Samsung. While Polaris 10 is expected to make up the 490 and 480 GPUs, the Polaris 11 is expected to take the Entry-class and mainstream GPUs and will also power their low-power notebook GPUs.
I started gaming with Minesweeper on my dad's office computer that ran Windows 95 and have been hooked since. I've spent many hours on classics like Wolfenstein 3D and today, I spend several more on games like Deus Ex, Darksiders, Just Cause and keep a special place in my heart for BioShock and Metro 2033. I may have a background in computer science, but I aspire to write and direct a film adaptation of S.T.A.L.K.E.R.: Shadow of Chernobyl and Call of Pripyat one day. I love cats, cooking and light, soothing music. Huge Godzilla fan.