Nvidia's GTX 1060 was unveiled last week to be a very affordable and powerful graphics card for the mid-range market. With the stock version and founder's edition already being available. Zotac has also announced their custom versions of the affordable graphics card.
According to a press release from Hong Kong, two versions of the GPU will soon be available.
GTX 1060 Amp Edition
The GTX 1060 Amp Edition with an overclocked chip and a custom cooler. As per the release -"The AMP Edition cranks up performance with a factory tuned boost to provide greater performance while keeping temperatures and noise level low. The signature IceStorm thermal system is helped by vertically configured 8mm copper heatpipes and a copper cold plate contact, providing a three-point chilling effect on the card. The wide blade on the dual 90mm fans delivers more cool air to the core with less RPM, meaning this card will be barely audible even under load. FREEZE continues to regulate the fans, providing a silent mode when idle with auto fan stop and start within a 8.27-inch length."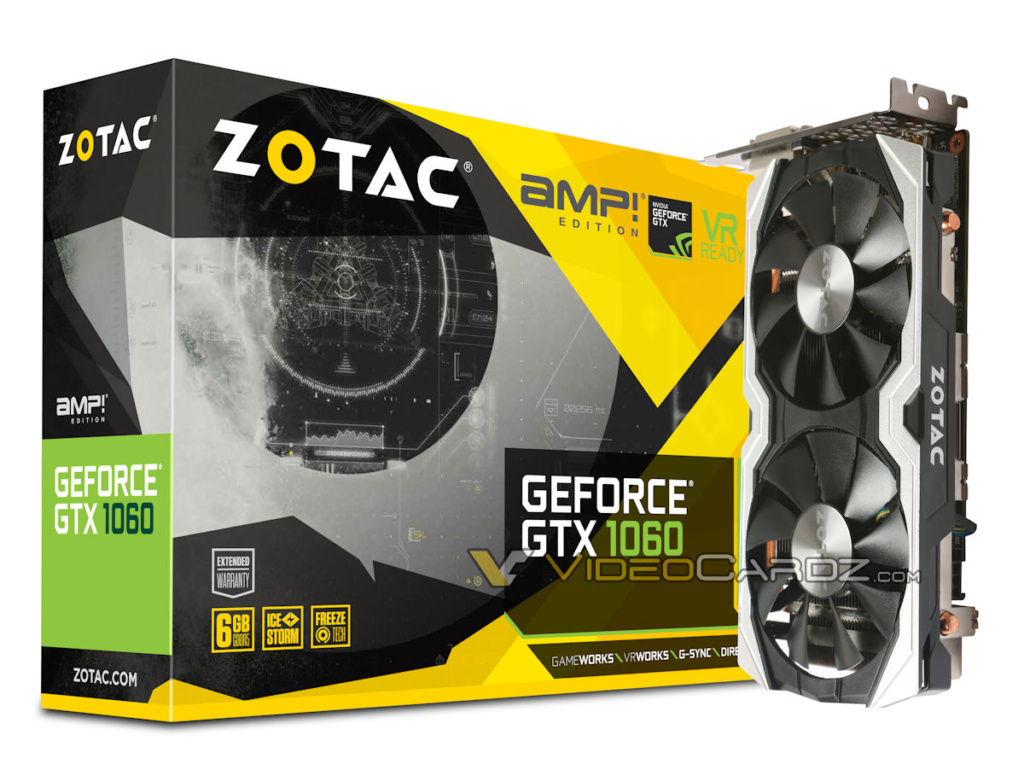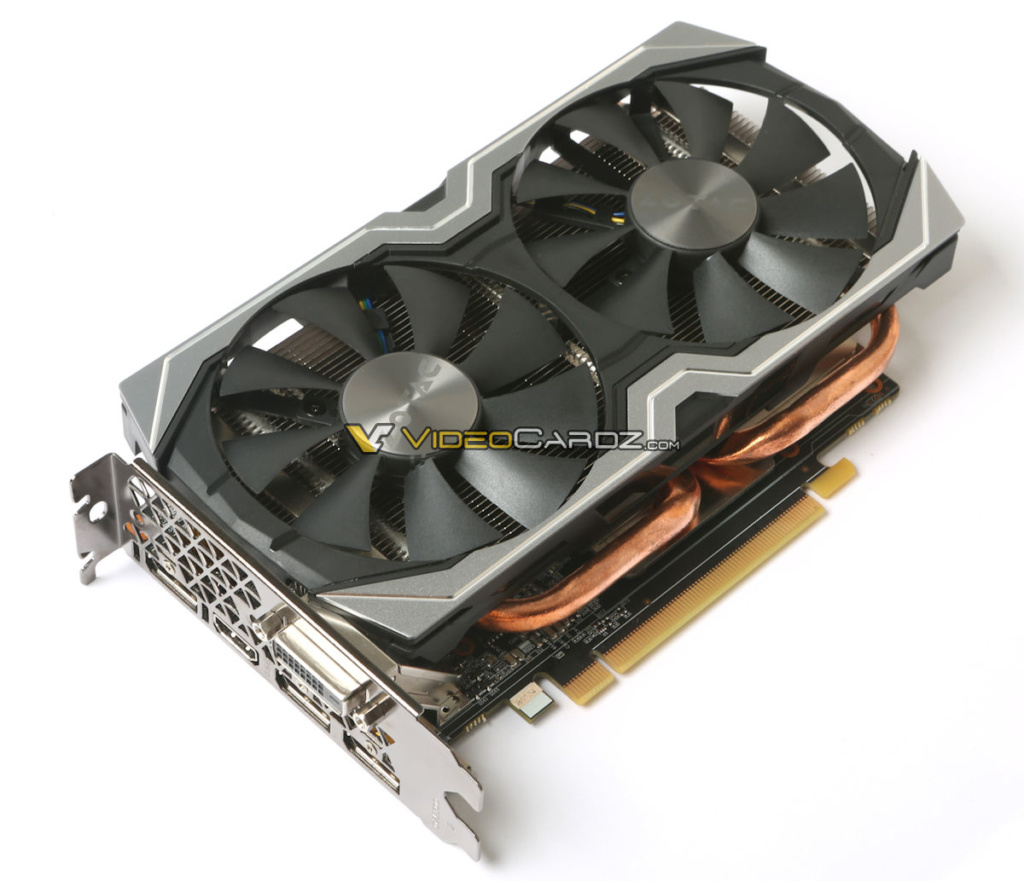 GTX 1060 Mini
According to the release, There will also be a GTX 1060 Mini -"The ZOTAC GeForce GTX 1060 Mini enables raw gaming power to come to smaller builds without compromising thermal performance and noise level. This is made possible with a single wide 90mm fan helped with direct GPU contact and a carefully designed aluminum heatsink providing for even heat dissipation all within a 6.85-inch length."

The release also states the VR capabilities of the cards along with the bundled performance-tweaking software known as Firestorm  -"Both super compact Mini and AMP Edition cards are VR Ready while only taking 2 PCIE slots, making this the perfect upgrade for enthusiasts and users who are looking to march into VR or build a powerful compact system. Accompanying the ZOTAC GeForce GTX 1060 series is Firestorm, the ZOTAC graphics card utility, redesigned with a new look dotted with new and improved features. The performance-tweaking and fan settings have been revamped to deliver a more user-friendly experience."
Pictures taken from Videocardz

A gamer by passion and a lover of machines. Has an obsession for the distant future we can finally have unlimited bandwidth.